The beauty of the NFL is that the vast majority of the time, we don't know what's about to unfold from week to week. That's the part of the game that holds us so tightly in its grip every fall and early winter. 
And yet we start every season thinking we know what's ahead, and how it's all likely to unfold. The preseason predictions column serves as our conceit put down in writing, a declaration that we can see what others have clearly missed.
For the record, after an entire offseason and most of the preseason of calculating who's best positioned in this year's Super Bowl derby, we should have some firm conclusions drawn by now. But next week, when the games begin, more likely those perceptions will start to crumble rather than be re-enforced. That much you can count on.
The NFL's 2018 season is almost upon us. You know the drill. Here's what I think is going to happen. As always, your results (and the actual ones) may vary.
1. New England — When the rest of the division starts two rookies and the recovering Ryan Tannehill at quarterback, there's no scenario that portends the end of the Patriots' dominance, save an injury to Tom Brady.
2. New York Jets — Sam Darnold and his early ease of transition to the NFL brings hope for a brighter day in Gotham. But that day isn't here yet.
3. Buffalo — Behind the Bills shaky offensive line is no way to introduce Josh Allen to the NFL. Buffalo is about to start another playoff drought.
4. Miami — The Dolphins might have better chemistry, culture and veteran leadership this season, but I'm still convinced their record won't significantly improve.
1. Baltimore — I'm banking on a significant bounce-back season from Joe Flacco, and the Ravens' organization-wide sense of urgency to propel them to their first playoff berth since 2014 — saving coach John Harbaugh's job in the process.
2. Pittsburgh — The Steelers will be playoff-bound once again, but it'll be more of a struggle than usual with no Ryan Shazier on defense and maybe a distracted/almost gone Le'Veon Bell on offense.
3. Cleveland — A .500 record feels like the absolute ceiling for these intriguing Browns, with five or six wins being more likely. But relevance returns at last in Cleveland.
4. Cincinnati — I've been warned not to sleep on the Bengals, because they do have talent and the ability to surprise people. But sorry, Marvin Lewis has already done his best work in Cincy.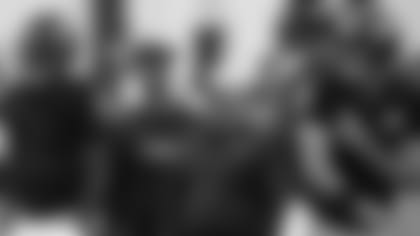 1. Houston — Forget last year's 4-12 finish in Houston. Remember how good they looked when Deshaun Watson was healthy and setting the NFL on its ear.
2. Jacksonville — The Jaguars have the best defense in the league, and no glaring weakness. But it'll come tougher for the Jaguars this year after last season's success. A playoff berth? Yes. Defend their division title? No.
3. Tennessee — The Titans will finish stronger than they start in the first year of the Mike Vrabel coaching era, but they'll fall just shy of the playoffs in a tough division.
4. Indianapolis — The arrow is pointing up for these Colts, but 2018 is about building something solid under Frank Reich, and getting Andrew Luck back into form.
1. Los Angeles — Avoiding a horrible start or swooning finish — for a change — will produce the Chargers' first playoff berth since 2013, as Anthony Lynn's talent team rules the wide-open West.
2. Kansas City — The gifted and electric Patrick Mahomes at quarterback means the Chiefs will always be a fun watch. But their streaky inconsistency, and a porous defense, will keep them out of the postseason for the first time since 2014.
3. Oakland — Okay, Jon Gruden. Show me you've still got it in your celebrated return to the Raiders. Derek Carr needs to return to 2016 form, and Khalil Mack needs to return, period, for Oakland to contend.
4. Denver — John Elway's sterling legacy as the confident man in charge is starting to fade in Denver. The Broncos finishing in last place a second year in a row will end the Vance Joseph coaching era.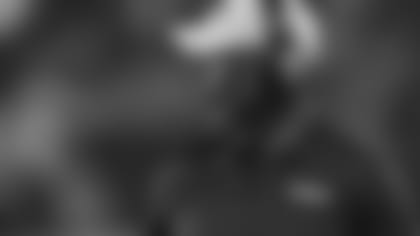 1. Philadelphia — The only obstacle that can keep the Eagles from repeating as division champs is if last year's heady success eliminates their hunger and drive. Doug Pederson's team is the class of the division, especially on defense.
2. New York Giants — Pat Shurmur, Saquon Barkley and Eli Manning lead a return to contention after the dumpster fire of 2017 in the Meadowlands.
3. Dallas — The Cowboys are never quite as good as they think they are, and their miscalculation will again be on display with the non-playoff finish that should usher Jason Garrett out the door.
4. Washington — Alex Smith will find out what Kirk Cousins and others already know: Playing quarterback in Washington is never easy and rarely rewarding.
1. Green Bay — With a new general manager, two new coordinators and a newly-paid and now healthy again franchise quarterback, the Packers will re-assert their dominance in the North and make that long-awaited next Super Bowl run.
2. Minnesota — The talented and tough Vikings will again be a threat to play deep into January, but they'll fall just short of another NFC title game appearance.
3. Chicago — Matt Nagy and Mitchell Trubisky won't make beautiful music together just yet, but led by a stout defense the Bears are building and on their way back up.
4. Detroit — Matt Patricia's first season in charge in Motown won't be pretty at times, but his efforts to change the Lions' laissez-faire culture will continue.
1. Atlanta — The Falcons are well-coached and loaded at many positions and will find a way to squeak out on top past the arch-rival Saints in the NFL's deepest division.
2. New Orleans — The Saints have another Super Bowl in their sights and enough weapons on offense to score with anyone. But I foresee a slight regression on defense, and Sean Payton's club settling for a wild-card berth.
3. Carolina — Cam Newton needs to show the 2016-17 slippage in his game was more about others than it was about him. But I'm not convinced new offensive coordinator Norv Turner is the man to bring the best out of No. 1.
4. Tampa Bay — The Bucs roster is improved, and no one has more to prove than quarterback Jameis Winston. But if Tampa Bay underachieves once again, widespread change will be on tap for these Bucs.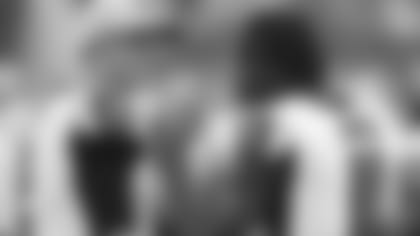 1. Los Angeles — The Rams loaded up all offseason to take their best possible Super Bowl shot right now, and it should be entertaining to watch how all that talent co-exists. No one-and-done playoff trip will suffice for Sean McVay's stacked team.
2. San Francisco — The 49ers have a tough schedule in the first half, and it'll probably cost them a playoff berth come season's end. But San Francisco will take another step forward and finish 2018 as a team on the come.
3. Seattle — Pete Carroll is jacked and pumped about his team's massive overnight rebuild. He may not have a lot of company sharing his enthusiasm in the Pacific Northwest this season.
4. Arizona — The Cardinals made a good hire in head coach Steve Wilks and the turnover spree his defense went on in the preseason was eye-opening. But Arizona is in transition, and that work won't be completed and bear meaningful fruit in 2018.
AFC playoff teams — Division winners: New England, Baltimore, Houston and Los Angeles; Wild-card qualifiers: Jacksonville, Pittsburgh
NFC playoff teams — Division winners: Philadelphia, Green Bay, Atlanta and Los Angeles; Wild-card qualifiers: Minnesota and New Orleans
AFC Championship Game: New England defeats Houston
NFC Championship Game: Green Bay defeats Atlanta
Super Bowl LIII: Green Bay 31, New England 27 — The Packers and Patriots give us the second Aaron Rodgers-Tom Brady duel of the 2018 season, to go with the Week 9 Sunday Night Football showdown in Foxboro. This time, Green Bay's improved defense is just good enough to hold off another Patriots second-half comeback, delivering a fifth Lombardi trophy to the team Lombardi made famous.
MVP — Aaron Rodgers, QB, Green Bay: In a comeback season for the record books, Rodgers proves from Week 1 that he's the best player in the league, not just the best paid.
Offensive Player of the Year — Aaron Rodgers, QB, Green Bay: No. 12 edges beats out the likes of Steelers receiver Antonio Brown, Cowboys running back Ezekiel Elliott and Patriots quarterback Tom Brady.
Defensive Player of the Year — Myles Garrett, DE, Cleveland: The second-year pass rusher will have a monster year if the Browns build enough late leads to allow him to pin his ears back and rush the passer with abandon.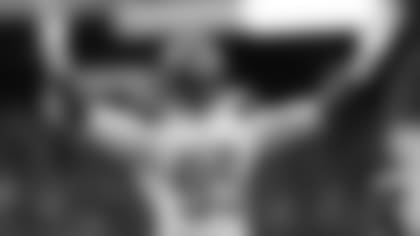 Offensive Rookie of the Year — Saquon Barkley, RB, N.Y. Giants: Barkley turns out to be as good as advertised, and the Giants keep feeding him the ball in an effort to prove they were right to avoid drafting a quarterback at No. 2.
Defensive Rookie of the Year — Tremaine Edmunds, LB, Buffalo: He'll be a tackling machine from Week 1 on in the middle of the Bills defense, and he'll out-shine higher drafted defenders like Bradley Chubb, Denzel Ward and Roquan Smith.
Coach of the Year — Anthony Lynn, L.A. Chargers: The NFC's Pat Shurmur might give Lynn some competition, but getting the always-streaky Chargers back into the playoffs for just the second time in nine seasons will earn Lynn the deserved nod.
Comeback player of the year — Deshaun Watson, QB, Houston: There are way too many quality candidates for this honor this season, but Watson's first full season will set him apart from the likes of Andrew Luck, J.J. Watt, Andrew Luck, Ryan Tannehill and Carson Wentz. And yes, Aaron Rodgers could win this hardware, too.
Assistant coach of the year — Mike Pettine, Green Bay defensive coordinator: If the Packers improve on defense as much as I expect them too, paving the way for a Super Bowl, Green Bay's new coordinator will merit the credit as much as any one.
Executive of the year — John Dorsey, Cleveland general manager: If the Browns are relevant again, and even flirt with .500, how do you not honor the guy who finally pulled Cleveland back from the abyss?