This is why you wait until after the NFL Scouting Combine to do your first mock draft, because Indianapolis invariably changes quite a few things. Before the combine, most mocks led off with Ohio State pass rusher Nick Bosa to the No. 1 Arizona Cardinals. Now? It's Kyler Murray's world and we're all just living in it.
There's still plenty of time for the inevitable ebbs and flows to the long draft season, and plenty of dominoes that could fall. But the Oklahoma quarterback largely put the size issue to rest last week, and now the Cardinals have a real decision to make, a year after selecting UCLA quarterback Josh Rosen at No. 10 overall. Remember draft night in 2018, when Rosen boldly announced that "nine mistakes'' were made before his selection? What if he's not even a Cardinal as the first round unfolds in Nashville this year on April 25?
Free agency could shake up everyone's mock draft once more after it opens next week. But for now, with the combine come and gone, here's how I see the first round going from the vantage point of early March: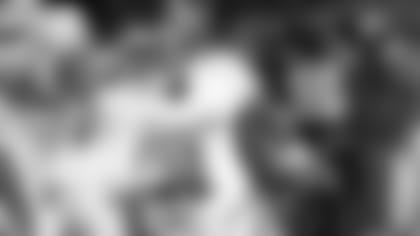 Kyler Murray, QB, Oklahoma: If you're going to go outside the box and hire a college coach who has a recent firing on his resume, why not go all-in and give Kliff Kingsbury the guy he considers his dream quarterback, ideally suited to his system? I'm not presuming the Cardinals have made their final call this far out from the draft, but quarterbacks have gone No. 1 overall in seven of the past 10 drafts, and 15 of the most recent 21, since Peyton Manning landed with the Colts in 1998. I came away from the combine believing Arizona wants to pull the trigger on Murray, and if I had to bet, it'll happen.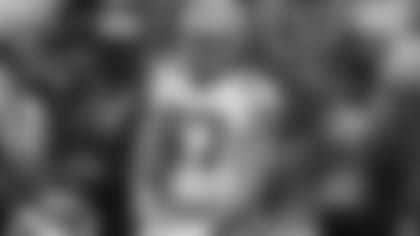 Nick Bosa, DE, Ohio State: The 49ers' perfect scenario comes to fruition, in that Bosa, the draft's best pass rusher "falls'' to them. San Francisco's glaring need gets addressed in elite fashion, and the combine served to showcase why Bosa is perhaps the safest pick in the draft. The Bosa brothers both in California, but in separate conferences, should make for some fun game days.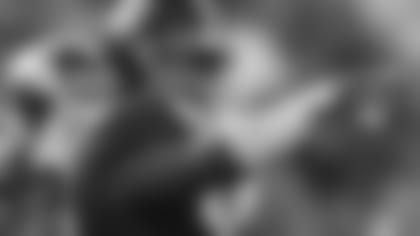 Quinnen Williams, DT, Alabama: Again a team's need works hand in glove with its draft slot, giving the Jets one of the premier players in the draft and someone who can plug and play from day one alongside fellow interior defensive linemen Leonard Williams. Let New York go spend big in free agency in pursuit of a pass rusher or a running back. The draft delivers a cornerstone talent who is a dominant presence and play-maker.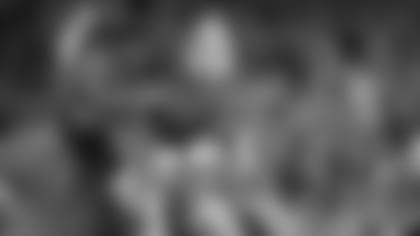 Josh Allen, Edge, Kentucky: The Raiders traded Khalil Mack last summer and then Jon Gruden bemoaned his team's lack of pass rush. Why not replace some of that edge pressure with a multi-faceted player who can wreak havoc all over the field? The Raiders need to make the most of their three first-round picks and Allen at No. 4 would represent a heck of a great start.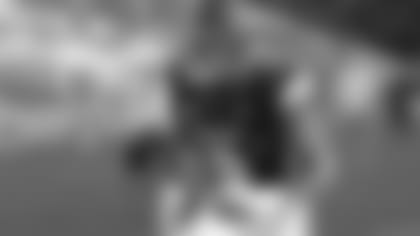 Montez Sweat, Edge, Mississippi State: The Bucs have a lot of good options and probably can't go wrong here with the likes of Florida offensive tackle Jawaan Taylor, Michigan edge rusher Rashan Gary or LSU linebacker Devin White. But Sweat's athleticism and upside may be the highest among that group, and he followed up a strong Senior Bowl showing with a great combine, running a 4.41 at 6-foot-6, 260 pounds.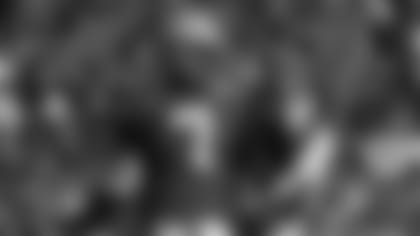 Dwayne Haskins, QB, Ohio State: You think the Giants really care that Haskins had to be timed running his 40-yard dash with a sun dial? New York's last three starting quarterbacks? Eli Manning, Kurt Warner and Kerry Collins, none of whom were exactly track stars. If the Giants really want to imitate the Chiefs' model with Alex Smith/Patrick Mahomes, it'll be Manning passing the torch to Haskins in 2020.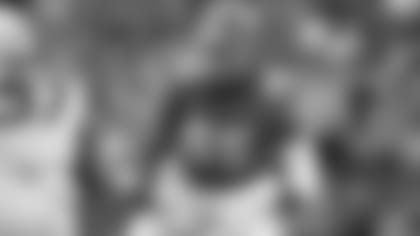 Jawaan Taylor, OT, Florida: If the Jaguars do indeed sign Nick Foles in free agency as is widely projected, that should steer them away from a quarterback in the first round, unless they're smitten with the draft's third-ranked passer in Missouri's Drew Lock. Top-rated receiver D.K. Metcalf is a possibility, but my hunch is that Tom Coughlin will play it safe and turn in the card for the highly-regarded Taylor, who can handle guard or tackle and play either side.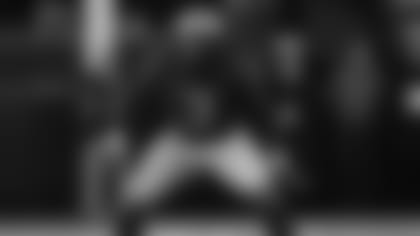 Rashan Gary, Edge, Michigan: In a deep class for edge rushers, the Lions would be pleased to see the former Wolverine waiting for them at No. 8. Gary put on a show at the combine, running the 40-yard dash in 4.58 at 6-foot-4, 277 pounds. With the likelihood of Detroit moving on from Ezekiel Ansah, the need for a pass rusher is obvious, and Gary is versatile enough to move around and play multiple spots on the defensive front.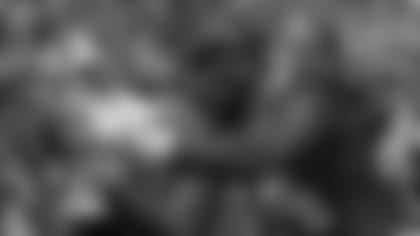 D.K. Metcalf, WR, Mississippi: Metcalf had a freak-show combine, ripping off a 4.33 time in the 40-yard dash, recording 27 reps in the 225-pound bench press and showing off his 6-3, 228-pound physique that consists of 1.6 percent body fat. Okay, he struggled in the three-cone drill to a puzzling degree, but you still take a chance on an athlete this special. Size and speed are tough to beat in this game, and Metcalf instantly makes Bills quarterback Josh Allen a more lethal passer.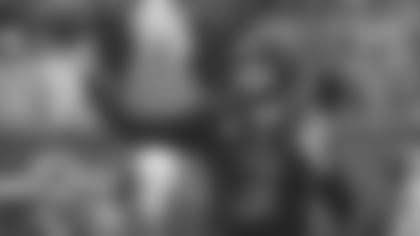 Drew Lock, QB, Missouri: The Joe Flacco signing doesn't answer the long-term quarterback question in Denver, and John Elway can't help himself: He likes to collect quarterbacks. Lock cracking the top 10 might be a bit of a reach, but passers always get pushed up in the first round. Elway has had his sights on Lock for months now, and this pick presumes 2018 Broncos starter Case Keenum will be playing elsewhere this season.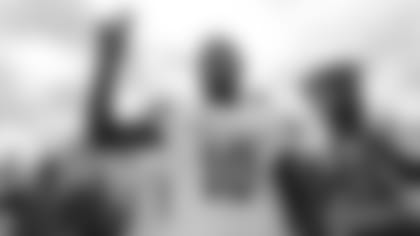 Ed Oliver, DT, Houston: Playing the three-technique defensive tackle slot, Oliver has elicited comparisons to Rams' superstar Aaron Donald, and that alone will make NFL teams salivate. He didn't run or do drill work at the combine due to a bad hammy, but he's 6-foot-2, 287 pounds and a superior athlete. An offensive tackle makes sense for Cincinnati as well (Alabama's Jonah Williams?), but the Bengals know Geno Atkins can't play forever and Oliver would upgrade their interior rush.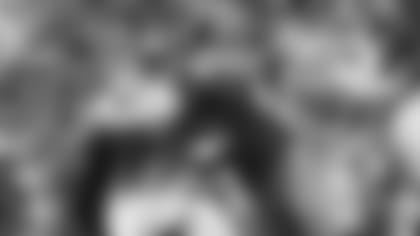 Devin White, LB, LSU: An inside linebacker doesn't fill the greatest of needs for the Packers, but White is just too good to overlook, and the Packers do have that No. 30 pick in the first round to land a pass rusher or perhaps a tight end. White's 4.42 time in the 40-yard dash broke the combine record for a linebacker, and he's a three-down player who would make early impact in Mike Pettine's defense.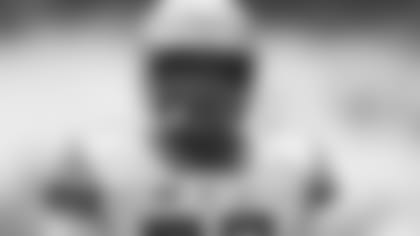 Brian Burns, Edge, Florida State: The Dolphins will likely get their quarterback need met by either trading for Josh Rosen or signing Teddy Bridgewater in free agency. That gives them options at No. 13, with either offensive line help or a pass rusher being their target. Burns is extremely athletic and answered some measurables questions by weighing 249 pounds at the combine, with a 4.53 clocking in the 40-yard dash. He can turn the corner and help Miami chase down the likes of Tom Brady, Sam Darnold and Josh Allen in the AFC East.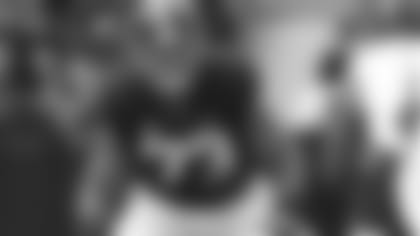 Jonah Williams, OT, Alabama: With Grady Jarrett receiving the franchise tag, the Falcons don't have to use their first-rounder on a defensive linemen if the prospects with top-half of the round grades are all gone. Offensive line has been a lingering issue in Atlanta and Williams can play either tackle or potentially wind up at guard some day. He was a three-year starter in the vaunted Alabama program and it feels like the early teens is about where his value and draft slot will coincide.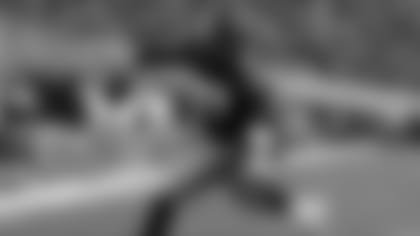 Noah Fant, TE, Iowa: Washington has to find another quarterback given Alex Smith's uncertainty, and it could be in the market for Josh Rosen or Case Keenum in the coming weeks. Taking Duke passer Daniel Jones this high feels reach-ish, but it's not out of the question. But finding a playmaker in the passing game should be the priority in the first round, and Fant fits the bill. He had a very impressive combine showing and he's ready to contribute early as an NFL-ready pass-catcher with game-breaking speed.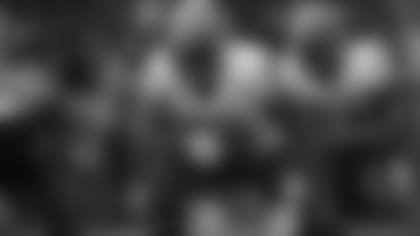 Andre Dillard, OT, Washington State: Protecting quarterback Cam Newton is job one in Carolina this season, and that supersedes the Panthers' need for more pass rush, which they should be able to find on day two of the draft. Dillard is a polished pass blocker coming out of Mike Leach's Washington State offense, and he had a strong combine, giving teams confidence he has the athleticism to improve as a run blocker once he's in the NFL.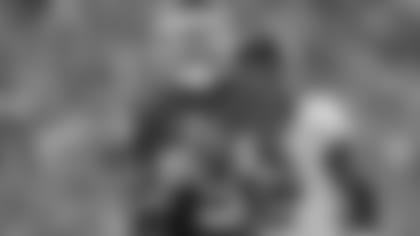 Marquise Brown, WR, Oklahoma: The Browns are drafting in the middle of the first round for the first time in what feels like forever, and for a change they don't have any glaring need that has to be filled. Brown suffered a Lisfranc foot injury in the Big 12 title game, but he's expected to be healthy this summer. Sure, why not give Baker Mayfield one of his favorite former targets at Oklahoma to throw to this season in Cleveland?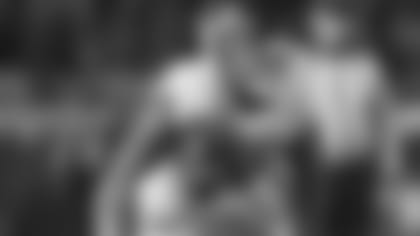 Cody Ford, OL, Oklahoma: Getting more out of Kirk Cousins will equate to a return to the playoffs. That seems to be the mindset in Minnesota, and it requires better protection of the Vikings' well-compensated quarterback. Ford is strong and powerful, but very athletic at 6-foot-4, 329 pounds. Whether he ends up at right tackle or right guards, the Vikings offensive line will be upgraded.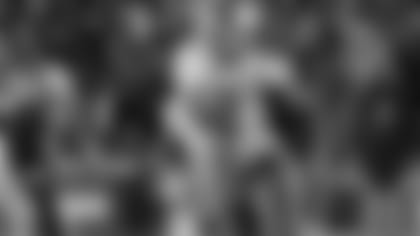 Christian Wilkins, DT, Clemson: With Delanie Walker aging and coming off an injury-shortened season, the Titans could be tempted to go with a complete tight end like Iowa's T.J. Hockenson. But Wilkins is an intriguing talent who is strong and quick and could handle the three-technique position, playing alongside Jurrell Casey in the interior of Tennessee's defensive line.
Greedy Williams, CB, LSU: Having hopefully moved on from their greedy lead receiver, Antonio Brown, come draft time, the Steelers would be in position to pick a player who's Greedy in name only. Hey, it wouldn't be the NFL draft if Pittsburgh wasn't shopping for a much-needed cornerback in the first couple rounds. He's not the best tackler, but Williams has prototypical size (6-foot-2, 185 pounds) and speed (4.3 in the 40-yard dash).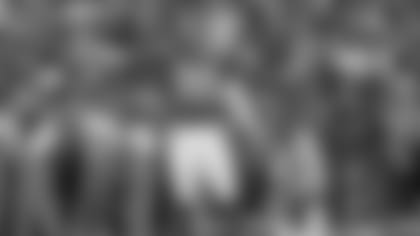 Clelin Ferrell, edge, Clemson: There seems to be some divergent opinions about Ferrell, who did not run at the combine and turned in only so-so results on his agility drills. He's mocked as high as No. 13 to the Dolphins and as low as No. 32 to the Patriots. We'll roughly split the difference and link him to the Seahawks, who could use either a safety to replace Earl Thomas or more passing rushing help to go with franchise-tagged defensive end Frank Clark.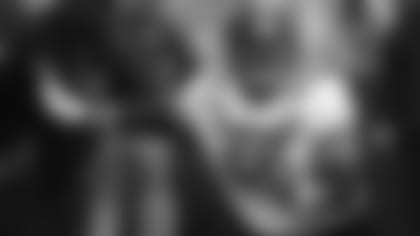 Garrett Bradbury, C, North Carolina State: The perpetually receiver-needy Ravens could certainly try to address that position in the first round, but the way this board breaks, the top two pass-catchers are already gone. Lamar Jackson at quarterback means Baltimore is going to build a running game that hopefully clicks like a machine, and an upgrade for center Matt Skura is necessary. Bradbury would be an instant starter and help cement the middle of the Ravens line.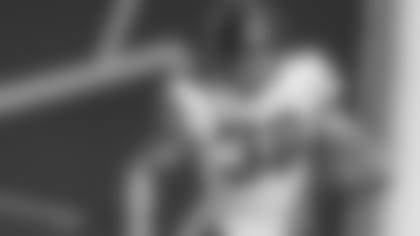 T.J. Hockenson, TE, Iowa: Taking a J.J. in the first round worked out pretty well for the Texans once upon a time. So we'll give Houston a T.J. this time, even if the need for upgrades on the offensive line are more pressing. Come to think of it, Hockenson is a superb blocker, so maybe Houston wins either way.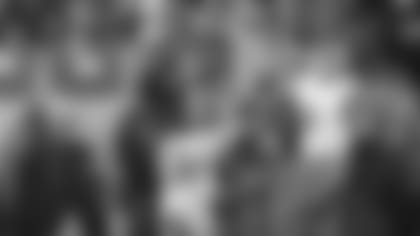 Byron Murphy, CB, Washington: With the pick they got from the Bears in the Khalil Mack trade, the Raiders take one of the cleanest players remaining in the first round, getting a well-round pass defender who does everything well.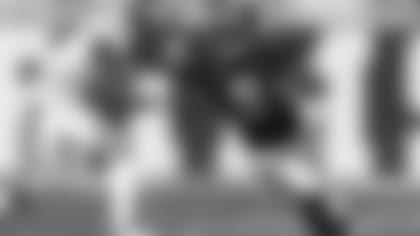 Josh Jacobs, RB, Alabama: The Eagles land the draft's preeminent running back in the mid-20s, filling a need with a determined power rusher who has all the speed, agility and toughness needed to star in the NFL.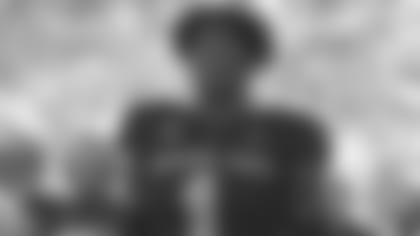 N'Keal Harry, WR, Arizona State: The Colts add a receiving weapon for Andrew Luck. Harry's 4.53 time in the 40-yard dash at the combine was solid, especially for someone who measures 6-foot-2 and 228 pounds. He'll be productive and reliable early on in the Indianapolis offense.
Parris Campbell, WR, Ohio State: This could be the pick the Raiders send to Pittsburgh in a potential Antonio Brown trade, so stay tuned. If that acquisition doesn't come to fruition — and we think it will, because Oakland is desperate — the Raiders will be in the market for a receiving threat. Campbell ran a 4.31 40-yard dash in Indianapolis and has bottom of the first round value.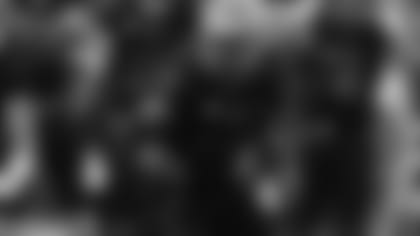 Nasir Adderley, S, Delaware: Some think the Bolts might go for Duke quarterback Daniel Jones here, and there's a chance that could happen, given the need to find Philip Rivers' eventual replacement. But for now we're going to give them Adderley, who has strong coverage talent and would give the Chargers a superb safety duo, alongside Derwin James.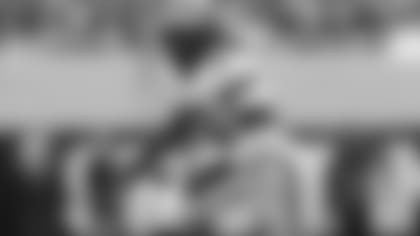 Devin Bush, LB, Michigan: With Justin Houston about to end his Kansas City tenure, Bush gives new Chiefs defensive coordinator Steve Spagnuolo a three-down linebacker who has proven athleticism and play-making skills.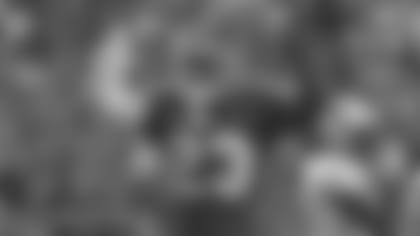 Chauncey Gardner-Johnson, S, Florida: The Packers should have their pick of several quality safeties available, including Washington's Taylor Rapp and Mississippi State's Johnathan Abram. But Gardner-Johnson is an intriguing and versatile talent who adds another quality piece to Mike Pettine's defense.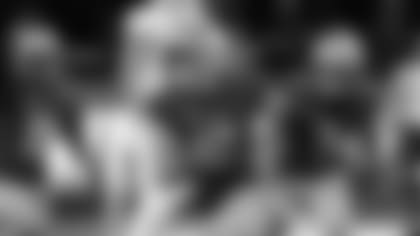 Taylor Rapp, S, Washington: The expected loss of Lamarcus Joyner in free agency makes safety a position of need for the defending NFC champs. Rapp might not last this long after he turned in some great combine numbers, but he's a polished product who would athleticism and physicality to the back of Los Angeles's defense.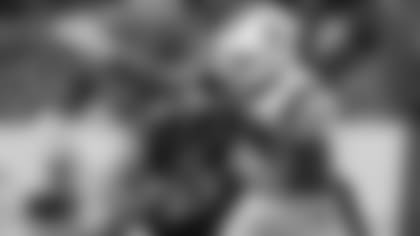 Jaylon Ferguson, Edge, Louisiana Tech: In this scenario the Patriots are very good bet (as always) to trade out of the draft's final slot. I'm not buying that Duke quarterback Daniel Jones goes here to New England, so I'll just connect a dot or two and give them a gifted pass rusher in the event Trey Flowers leaves via free agency. Ferguson racked up an NCAA-record 45 sacks and he's thought to be someone ready to contribute as an NFL rookie.