The time for talking and projection is almost over, and mercifully the picking is about to begin. In our attempt to mock out the first-round events that will transpire in Nashville Thursday night, we still have no definitive clarity on how the top of the draft will unfold. Will it be Heisman-winning quarterback Kyler Murray of Oklahoma at No. 1, or will the poker-faced Cardinals seemingly call the first reverse of the Kliff Kingsbury coaching era and take a defensive prospect first overall?
A quick reminder: A quarterback has been selected No. 1 three times in the past four drafts, seven times in the past decade, and 15 times in the 20 years since the Colts made Peyton Manning their No. 1 pick in 1998. So history favors Arizona doing the expected and starting over at the game's most pivotal position for the second time in two seasons. But it's still not a lock, and we don't mean the first-round passing prospect who happened to play at Missouri.
In the end, I found room for four quarterbacks in the first round, but only two in the top half of the draft, with two more in the lower half. We tend to remember drafts by their quarterback class, but if anything, this year's draft deserves to be much more celebrated for its ridiculously deep defensive line position, particularly in terms of pass rushers. Maybe this year the guys who chase the quarterbacks will out-shine the quarterbacks when it comes to the draft's first round.
With a late Seattle-Kansas City trade on Tuesday shaking up the bottom of the round, here we go with one last prediction of how things will shake out from No. 1 Arizona to No. 32 New England. As always a reminder: This is my best guess. Your results may vary.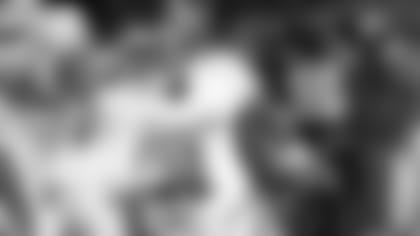 Kyler Murray, QB, Oklahoma: Given the above-mentioned two decade trend of quarterbacks going first overall most of the time, things seem to be strongly in Murray's favor. So when in doubt — and I'm waffling a bit on him going to the Cardinals this week — err on the side of history. Could Arizona opt for Nick Bosa or Quinnen Williams, or even swing a trade downward? Absolutely. But I'm putting my chips on Murray as the choice, and leaving them there.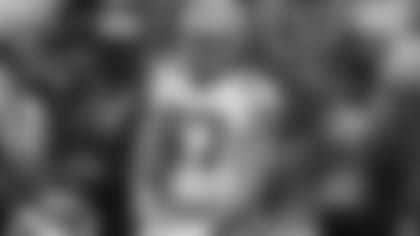 Nick Bosa, DE, Ohio State: Let's not over-think this one. The 49ers still don't have enough pass rush, and Bosa is the best edge prospect in this year's draft. Make it a match.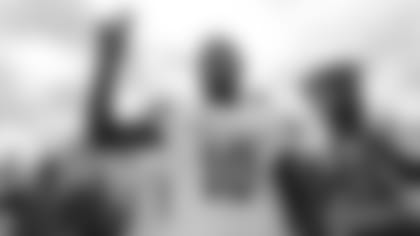 Ed Oliver, DT, Houston: To repeat, the Jets want to trade down, but probably won't have any suitors unless Murray to Arizona doesn't happen. Oliver has those Aaron Donald comparisons clinging to him, and that has gotten the attention of new Jets defensive coordinator Gregg Williams, who coached Donald with the Rams.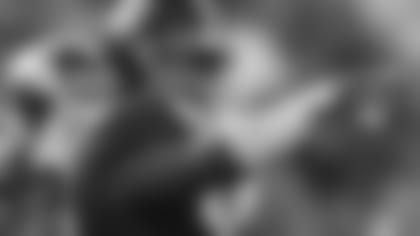 Quinnen Williams, DT, Alabama: As they begin their make-or-break three-pick first round, the Raiders will be fortunate to find perhaps the draft's best overall prospect waiting for them. Jon Gruden and Mike Mayock look smart so far.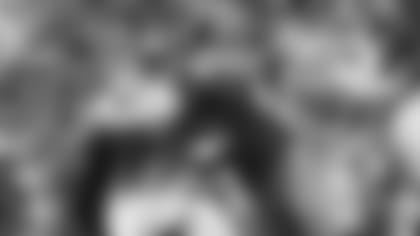 Devin White, LB, LSU: If Oliver should linger, the Bucs will pounce on him as the replacement for the going, going, almost gone Gerald McCoy. Edge rusher Josh Allen is tempting as well. But White gets the nod as a three-down player and foundational cog on Todd Bowles' defense.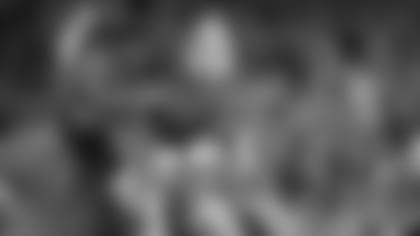 Josh Allen, Edge, Kentucky: No trade with the Bengals at No. 6 for the G-Men in this mock. Not with the elite pass rusher New York needs just sitting there in Allen, who many had pegged to become a Jet three spots earlier. New York can afford to wait until No. 17 or possibly even later to address its quarterback need. Giants general manager Dave Gettleman prioritized a pass rusher at No. 6.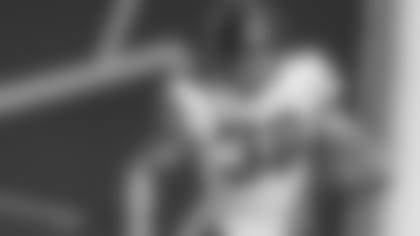 T.J. Hockenson, TE, Iowa: The Jaguars should have their choice between the best tight end to hit the draft in many years in Hockenson, or the best offensive lineman in this year's draft in Florida's Jawaan Taylor. The late mock speculation is that Hockenson is too special to pass up and Jacksonville is eager to get new quarterback Nick Foles an elite weapon.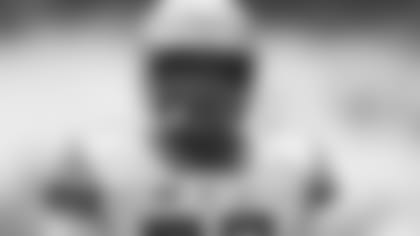 Brian Burns, Edge, Florida State: The Lions could go safe and make top offensive tackle Jawaan Taylor the easy pick, but they want a defensive impact player for Matt Patricia's defense. Given Mississippi State pass rusher Montez Sweat might drop a bit due to a heart condition that has some clubs wary of him, Burns is an edge threat who fits the bills. Detroit will investigate trading down, but won't get it done.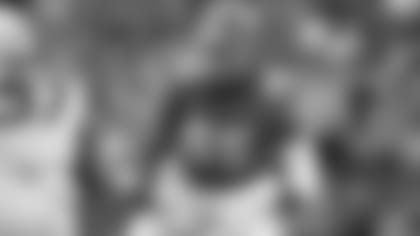 Jawaan Taylor, OT, Florida: The Bills offensive line was dumpster fire not all that long ago, but with Taylor's addition it'll take another step toward fielding a nice wall of protection for franchise quarterback Josh Allen.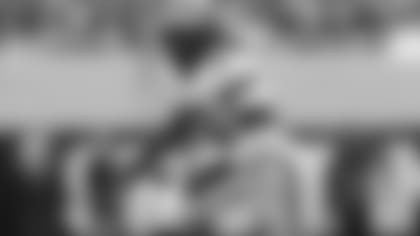 Devin Bush, LB, Michigan: Yes, John Elway loves him some quarterbacks. But it's sounding like he'll avoid a passer like Drew Lock or Dwayne Haskins at No. 10 in order to land new coach Vic Fangio a dynamic and athletic play-maker who do everything you can ask a linebacker to handle in the NFL.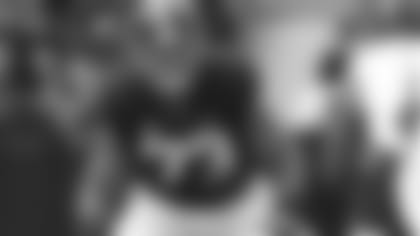 Jonah Williams, OL, Alabama: Michigan pass rusher Rashan Gary might be a consideration, but late news of a labrum tear could affect his stock and make the Bengals wary. Same for Montez Sweat and the heart condition that was discovered at the combine. With offensive tackle being a need, grabbing a top-15 player like Williams is a solid move.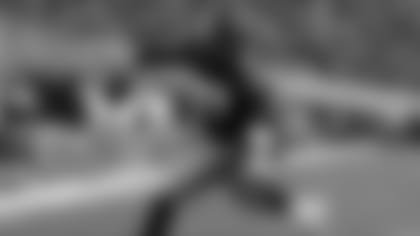 Noah Fant, TE, Iowa: Don't rule out the Packers taking a less sexy pick like Washington State tackle Andre Dillard, but Fant definitely seems to be on their radar screen and it would be a selection that gives Aaron Rodgers another prime target.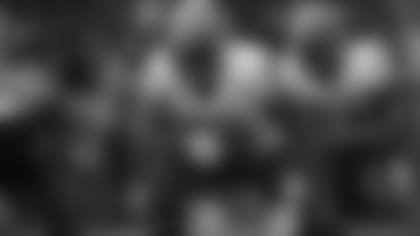 Andre Dillard, OT, Washington State: There are options galore for the Dolphins, but I'm going to fight the persistent urge to give them any of the remaining first-round-rated quarterbacks (Dwayne Haskins, Drew Lock or Daniel Jones), believing they could be the team to trade for the Cardinals' Josh Rosen. A defensive tackle like Clemson's Christian Wilkins or Dexter Lawrence easily could be the first pick of the Brian Flores era, but the skilled pass-blocker Dillard wins out, given the need at offensive tackle in Miami.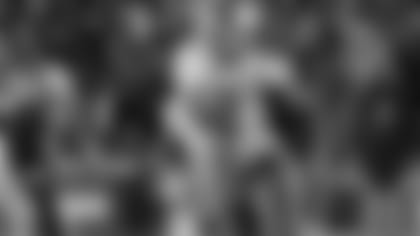 Christian Wilkins, DT, Clemson: The Falcons breath a sigh of relief and snatch up the big, fast Wilkins, who will add physicality and play-making impact to the interior of Atlanta's defense.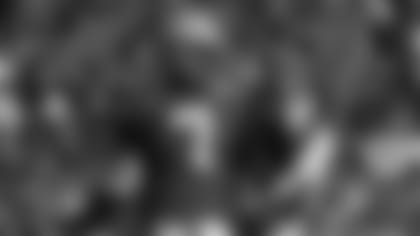 Dwayne Haskins, QB, Ohio State: Jay Gruden's club would get its fondest wish if this scenario comes true, and it could even attempt a slight trade up in pursuit of Haskins if need be. Come what may of Alex Smith, Colt McCoy and Case Keenum in D.C. this season, the future would belong to Haskins.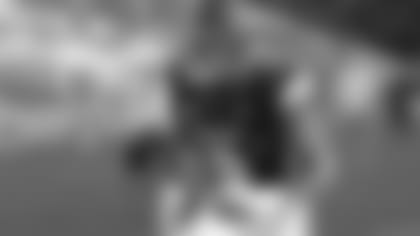 Montez Sweat, Edge, Mississippi State: Again, Sweat's pre-existing heart condition could cost him plenty in terms of his eventual landing spot, because some teams apparently won't touch him in the first round. But Carolina has an urgent need for edge rush impact and that makes Sweat a great candidate to become a Panther.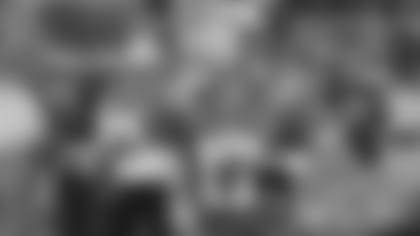 Daniel Jones, QB, Duke: The Giants get their long-term replacement for Eli Manning and he's a guy who has been stylistically compared to Manning all draft season long. The David Cutcliffe connection doesn't hurt one bit either, with the Duke coach tight with the Manning family seemingly forever. One caveat to consider: New York could perhaps move down and still take Jones somewhere in the mid-20s, so this could be a trade slot as well.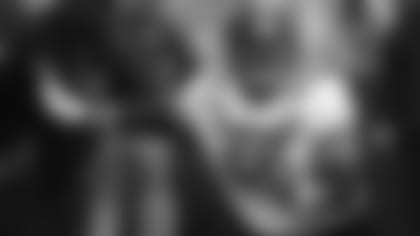 Garrett Bradbury, C, North Carolina State: Every mocker of late has linked the Vikings to Bradbury, because he fits Gary Kubiak's blocking scheme and the need to upgrade from starting center Pat Elflein is rather obvious. Who am I to disagree?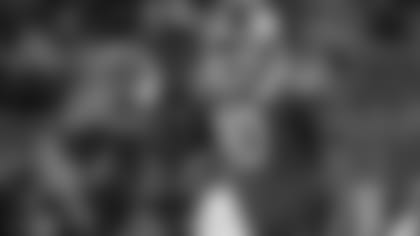 Dexter Lawrence, DT, Clemson: The big man can move and still clog up the middle, and you can bet Titans coach Mike Vrabel will know how to use him in conjunction with Jurrell Casey.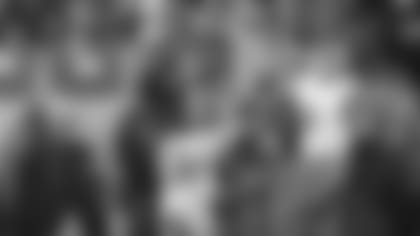 Byron Murphy, CB, Washington: Cornerbacks and the Steelers just don't make for much success come draft time, but Pittsburgh can't ignore the need. Temple's Rock Ya-Sin or LSU's Greedy Williams (two great names, I have to admit) are probably in the mix for the Steelers, but I'll go with Murphy, the most polished cover man in the draft.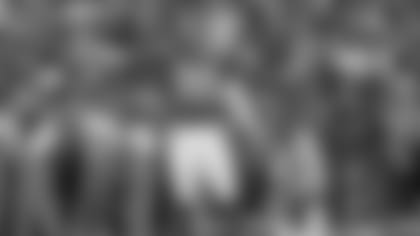 Clelin Ferrell, Edge, Clemson: With the franchise-tagged Frank Clark traded to Kansas City for in part pick No. 29 this year, the Seahawks may be motivated to actually stay put at No. 21 and chose a player in the first round for a change. If they do, Ferrell is a tough and aggressive player who could help replace some of the tenacity Clark brought.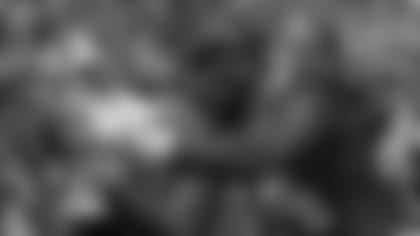 D.K. Metcalf, WR, Mississippi: The Ravens love Clelin Ferrell and with Seattle taking him at No. 21, Baltimore will likely trade down, maybe with a club like Oakland, Philadelphia or Indianapolis that covets Alabama running back Josh Jacobs. But if Baltimore stays put, it would be an intriguing notion to pair the monstrously big receiver Metcalf with Lamar Jackson's throwing arm.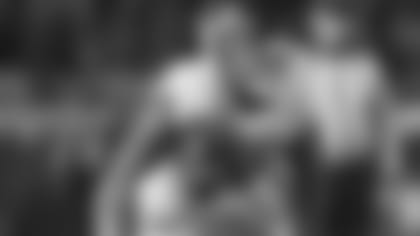 Cody Ford, OT, Oklahoma: Ford could go considerably higher than this, but if he's there, the Texans will be thrilled. Houston is desperate for offensive line help, with Deshaun Watson absorbing 62 sacks last season. If Ford is gone, Boston College guard Chris Lindstrom would be in Houston's wheelhouse.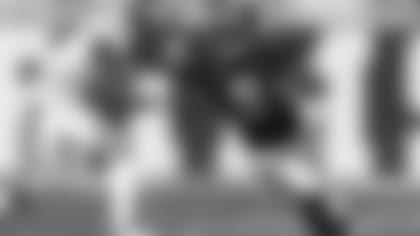 Josh Jacobs, RB, Alabama: Everybody knows the Raiders and coach Jon Gruden want Jacobs in Silver and Black. It's just a matter of when Oakland gets him. In this scenario the Raiders sit tight and he falls to them, with their second first-round pick. Oakland won't want to risk it that he'll be there at No. 27, not with both the No. 25 Eagles and No. 26 Colts thought to be interested in the former Tide rusher as well.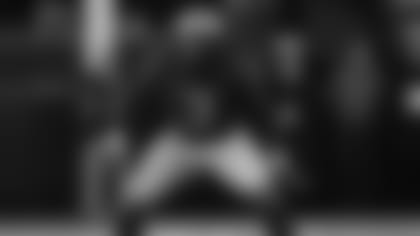 Rashan Gary, DE, Michigan: This is just a case of trying to find a fit for a premier player who is lasting longer in the first round than anyone thought likely. The Eagles have the patience and ability to take a player like Gary, who may not contribute immediately, given he's facing likely surgery for his labrum issue at some point. But if need prevails, this might be the spot for Oklahoma receiver Marquise Brown.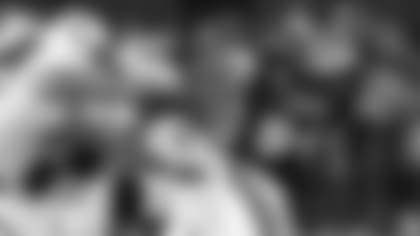 Jeffery Simmons, DT, Mississippi State: Not changing my thinking one bit from my 3.0 mock when it comes to the Colts. Simmons tore his ACL in February, but he may be the draft's second best defensive tackle prospect behind Alabama's Quinnen Williams. The Colts are thinking long-term roster building in taking him for 2020 and beyond.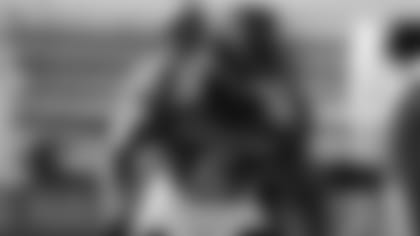 Rock Ya-Sin, CB, Temple: The Raiders need cornerback help and I'm guessing Jon Gruden and Mike Mayock will love the Temple transfer prospect who was a consistent playmaker last season for the Owls. Ya-Sin has NFL size and plays a pressing, physical style that is right up Gruden's alley.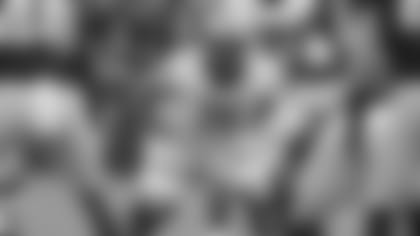 Chris Lindstrom, G, Boston College: The Chargers are in position to take the best player available and not be too tied into their need list. Lindstrom is a first-round talent who has experience at tackle and guard and would help protect Los Angeles's aging franchise quarterback, Philip Rivers.
29. Seattle Seahawks (via trade with Kansas City Chiefs)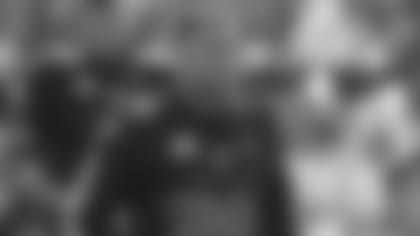 Johnathan Abram, S, Mississippi State: If the Seahawks don't attempt to trade again, this time out of the first round with their second pick of the proceedings, Seattle should be able to have their choice in terms of first-round rated safeties. Abram has good speed and physicality and right there alongside prospects such as Florida's Chauncey Gardner-Johnson and Virginia's Juan Thornhill.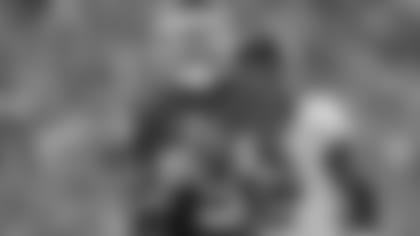 Marquise Brown, WR, Oklahoma: Two new first-round weapons for Aaron Rodgers in tight end Noah Fant and the lightning fast deep threat Brown? That ought to keep No. 12 happy for a while in new coach Matt LaFleur's offense. The Packers might be tempted to select sliding Missouri quarterback Drew Lock and repeat the 2005 draft that yielded them Rodgers, but I think Green Bay's window to win another Super Bowl is too short for such a luxury move at this point.
Greedy Williams, CB, LSU: Williams could certainly come off the board much higher than this, but the Rams are likely happy to break the fall of a prospect who's 6-2 and runs a blazing 4.37 in the 40-yard dash. With Aqib Talib injury prone and aging, and Marcus Peters turning in an up-and-down first season with the Rams, Williams offers nice insurance for the Rams secondary.
32. Denver Broncos (via trade with New England Patriots)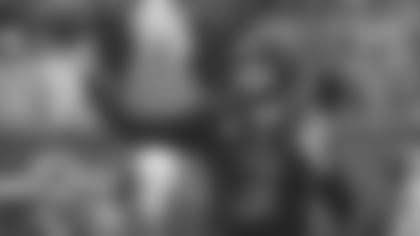 Drew Lock, QB, Missouri: It's not the most far-fetched of scenarios, given the Patriots' history of trading out of the No. 32 slot and the Broncos' willingness to deal back into the first round in pursuit of a quarterback (see Paxton Lynch, 2016). I was set to give New England Notre Dame defensive lineman Jerry Tillery in this final iteration of my mock draft, but there's often activity at the bottom of the first round when it comes to highly-rated quarterbacks still on the board. It's well know Denver likes Lock and is more than willing to let him sit behind Joe Flacco for year or two if need be. As for the Patriots, the rich get richer. They are tied with the Giants with a league-best 12 picks, and now get even more firepower to use as Bill sees fit.