On the 50th anniversary of the Jets' one and only Super Bowl season in 1968, highlighted by Joe Namath's guaranteed upset of the Colts, it was pretty thoughtful of New York's vanquished Super Bowl III opponent to aid the Jets in their never-ending quest to find the next Namath.
And that is what that Jets-Colts blockbuster trade last Saturday was about, New York's attempt to position itself to select the franchise quarterback it has been searching for since the mid-'70s or so. With the Jets moving up from sixth to third, at the costly price of three second-round picks over this year and next, make no mistake, the top of the 2018 draft will be owned by quarterbacks. Don't be surprised if passers go 1-2-3 for the first time since 1999, and in one trade-centered scenario quarterbacks could even be selected in the first four slots.
With free agency moves in some cases dramatically changing team needs and the fertile trading market staying active, let's take another crack at how the first round will unfold in Arlington, Tex., on April 26. As always a reminder: Your results may vary.
1. Cleveland - Sam Darnold, QB, Southern Cal -Sorry, fans of the Saquon Barkley to the Browns at No. 1 narrative, I'm more convinced than ever that Cleveland is going quarterback to lead things off, and that Darnold is their guy. Tyrod Taylor may not like the "bridge quarterback'' label, but he's going to wear it, and wear it well for the Browns.
2. Buffalo (projected trade with the Giants) - Josh Allen, QB, Wyoming -With the Jason Pierre-Paul trade to Tampa Bay on Thursday, the Giants may be tempted to sit tight at No. 2 and select JPP's replacement in N.C. State pass rusher Bradley Chubb. And Penn State running back Saquon Barkley remains the shiny object that the entire league is fascinated by. But with only A.J. McCarron at quarterback, the Bills will be supremely motivated to trade up for a second time, making it well worth the Giants' while to move out of the top five. In Allen, Buffalo lands a passer with a big arm, great size and the potential to end the Bills' quarterback carousel in due time.
3. New York Jets (via Indianapolis) - Josh Rosen, QB, UCLA - I've had the Jets fairly well locked in on Rosen for a while now. He's the most pro-ready quarterback in the draft and the only one who's likely ready to start as a rookie. With Jets coach Todd Bowles and GM Mike Mccagnan both needing a playoff contention-level season to keep their jobs, Rosen is the call for a team that invested in less-than-sure-things Josh McCown and Teddy Bridgewater in the veteran quarterback market.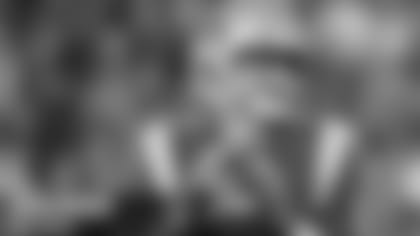 4. Cleveland (via Houston) - Saquon Barkley, RB, Penn State -Bradley Chubb will be a very viable option here, to pair with last year's No. 1 pick, Myles Garrett in the pass-rush game. And don't discount that No. 5 Denver could attempt to move up one spot to assure it gets the chance to draft Baker Mayfield before some other team like Miami or Arizona tries to do the same with the No. 4 Browns. But Barkley is a special player and maybe the draft's ultimate prize, and Cleveland GM John Dorsey won't pass on a game-changer.
5. Denver - Baker Mayfield, QB, Oklahoma - With Case Keenum signed for two seasons, the Broncos hope they can win now and still develop a future franchise quarterback. Wait until after the draft, when there's a story saying the Broncos coaching staff absolutely fell in love with Mayfield when it coached him in the Senior Bowl. Baker the Bronco has a nice ring to it.
6. Indianapolis (via Jets) - Bradley Chubb, DE, North Carolina State - Well played, Chris Ballard. Well played. The Colts general manager picked up those three second-round picks from New York for dropping down three slots, and still nabs Indy's top target in the draft, the pass-rusher that is so desperately needed. That's how you manipulate the draft, young grass-hopper.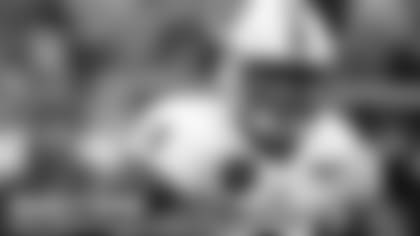 7. Tampa Bay - Minkah Fitzpatrick, DB, Alabama - The Bucs will be thrilled to be in position to select the versatile and polished former Crimson Tide star, who'll slide right into their starting secondary. Notre Dame guard Quenton Nelson is the other strong possibility, but Fitzpatrick's greater positional value should carry the day.
8. Chicago - Quenton Nelson, G, Notre Dame -The Bears luck out, too, getting an elite player who was coached in college by new Chicago offensive line coach Harry Hiestand. Nelson might be the most fool-proof pick in this draft, and he fills the void created by the departure of Bears guard Josh Sitton.
9. San Francisco - Tremaine Edmunds, LB, Virginia Tech - Standing pat with Edmunds to the 49ers, because I see no reason to move away from a prospect whose youth, athleticism and play-making ability should make him ideal for San Francisco's scheme and needs.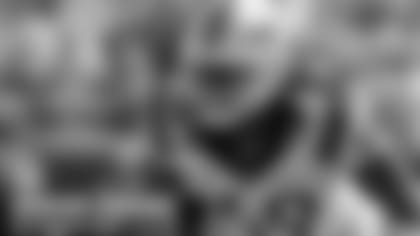 10. Oakland - Roquan Smith, LB, Georgia - Ditto for the Raiders, who I linked with Smith in my 1.0 mock draft. His leadership and ability to anchor the middle of Oakland's defense renders him close to no-brainer material. 
11. Miami - Da'Ron Payne, DT, Alabama -The Dolphins find themselves out of range of the top quarterbacks, but settle nicely for a stud replacement for Ndamukong Suh in their defensive interior line.
12. New York Giants (projected trade with Buffalo, with pick via Bengals) - Marcus Davenport, Edge rusher, UT-San Antonio - The deal that sent Jason Pierre-Paul to Tampa Bay on Thursday focuses the Giants' top need on their pass rush. Defensive backs like Ohio State cornerback Denzel Ward and Florida State safety Derwin James are options, but pass rushers always carry the premium.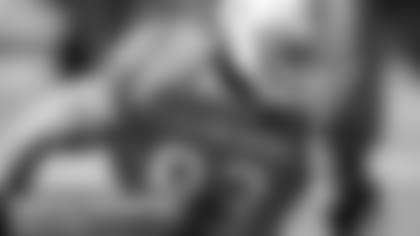 13. Washington - Denzel Ward, CB, Ohio State - Washington rather surprisingly shipped young and talented cornerback Kendall Fuller to Kansas City in the Alex Smith trade. To turn around and have Ward, the draft's top-rated corner, waiting for them at No. 13 is lucky indeed.
14. Green Bay - Derwin James, S, Florida State -The Packers didn't land Kyle Fuller in restricted free agency, traded Damarious Randall to Cleveland and saw Morgan Burnett sign with Pittsburgh. Green Bay needs help in the secondary and in James they would be taking a standout safety who has enough versatility to cover in the slot, and can play an X factor role in Mike Pettine's defense.
15. Arizona - Connor Williams, OT, Texas -Protecting their new investment in starting quarterback Sam Bradford - who you might have heard has a history of injuries - just became the Cardinals' top priority. While I suppose Arizona could be tempted to take Louisville quarterback Lamar Jackson in this slot, they are close enough to winning again that need will likely win out above all else.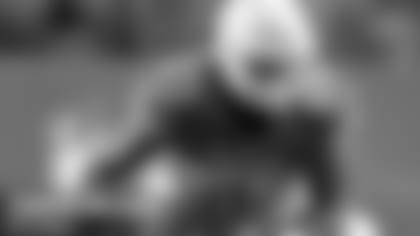 16. Baltimore - Calvin Ridley, WR, Alabama - If the Ravens remain at No. 16, addressing their dearth of receiving options with Ridley still makes the most sense. Sometimes the board serves up the perfect intersection of value and need.
17. Los Angeles Chargers - Vita Vea, DT, Washington -The Chargers defense already has an embarrassment of riches on the defensive line, but Vea would add a stout run-stuffing presence who is not easily relocated by opposing offensive linemen. (And yes, that was a relocation joke, Chargers fans. So sue me.) 
18. Seattle - Mike Hughes, CB, UCF -With Richard Sherman sent packing as expected, the reconstruction of the Seahawks defensive roster has been the story of Seattle's offseason. Hughes would offer solid replacement value at cornerback in a division that features Jared Goff, Jimmy Garoppolo and Sam Bradford as opposing quarterbacks.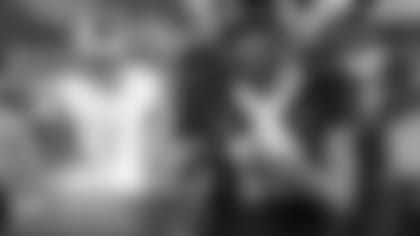 19. Dallas - Courtland Sutton, WR, SMU -With Dez Bryant no longer the threat he once was, the Cowboys need playmakers at receiver who can make things happen downfield and give defenses someone they must account for. So it make sense to keep the SMU star at home.
20. Detroit - Harold Landry, Edge rusher, Boston College - The Lions need someone who can bring some pressure off the edge in the pass rush, and he's on the rise after a strong combine showing. With two ex-Patriots now in charge in Motown in Bob Quinn and Matt Patricia, they should have a good handle on the Boston College star come draft day.
21. Cincinnati (via Buffalo) - Rashaan Evans, LB, Alabama - The Bengals picked up offensive tackle Cordy Glenn in their first-round trade with Buffalo, so the offensive line got some help via that route. Now it's the defense's turn, with Evans giving Cincinnati an athletic sideline-to-sideline tackler from a winning collegiate program.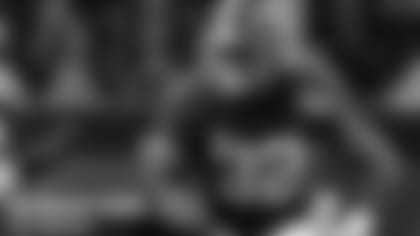 22. New York Giants (projected trade with Buffalo) - Mike McGlinchey, OT, Notre Dame - New Giants general manager Dave Gettleman likes him some hog mollies, meaning the big guys up front who do the grunt work. Nate Solder solidifies one side of New York's offensive line and McGlinchey would offer a pro-ready prospect to pair him with.
23. Los Angeles Rams - James Daniels, C/G, Iowa -The Rams defense looks loaded, and that's even without potential free-agent signee Ndamukong Suh, but there are slots on offense that could use an upgrade. Daniels is versatile, with the ability to play three different positions, and he's ready to walk into a starting job on day one.
24. Carolina - Derrius Guice, RB, LSU -The Panthers are trying to replace the power running of Jonathan Stewart, who was cut, while also trying to acquire a rusher who would compliment and work in tandem with the elusive running style of running back Christian McCaffery. Problem solved. Guice is an ideal fit on both fronts.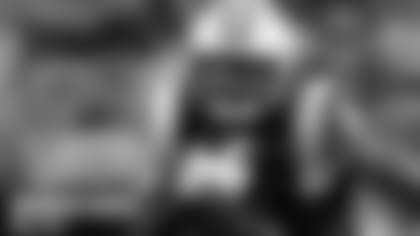 25. Tennessee - Jaire Alexander, CB, Louisville - I gave the Titans Boise State linebacker Leighton Vander Esch in my first mock draft, but it's hard to ever feel like you have enough talent at cornerback in today's pass-happy NFL. Alexander's stock has been on the rise since his strong combine showing.
26. Atlanta - Isaiah Wynn, G, Georgia -The Falcons need help in the interior line and should have their pick between the home-state star, Wynn, Ohio State center/guard Billy Price and UTEP guard Will Hernandez. We'll give them Wynn, who really stood out at the Senior Bowl.
27. New Orleans - Dallas Goedert, TE, South Dakota State -The Saints didn't get it done with veteran tight end Jimmy Graham in free agency, losing him to Green Bay - much to Drew Brees' chagrin. With the Saints having a decent chance of winning the Ndamukong Suh sweepstakes, I'm going to go away from their need at defensive tackle and give them Goedert, the most intriguing tight end prospect.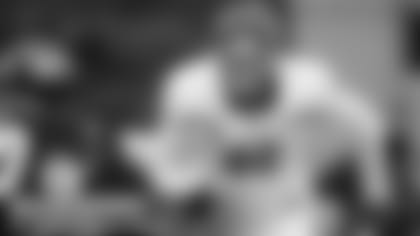 28. Pittsburgh - Leighton Vander Esch, LB, Boise State -Without the injured Ryan Shazier in the lineup in 2018, the Steelers will need a play-maker at linebacker who can chase the ballcarrier all over the field. Vander Esch is a quick, athletic and instinctive linebacker who will be an early contributor, even though the Steelers historically don't rely too heavily on rookie defenders.
29. Jacksonville - Christian Kirk, WR, Texas A&M -The Steve Smith comparisons aren't just draft-season hype. In the scheme of the right offensive coordinator, Kirk could be an X factor threat, getting the ball in a variety of ways and adept at moving the chains.
30. Minnesota - Will Hernandez, G, UT-El Paso -The win-now Vikings have some quality options near the bottom of the first round, and could take a small gamble on Michigan defensive tackle Maurice Hurst, who had a heart condition flagged during the scouting combine medical testing. But Hernandez is the kind of tough, physical mauler that fits with Mike Zimmer's mentality and I'm determined to find a spot for him in the first round.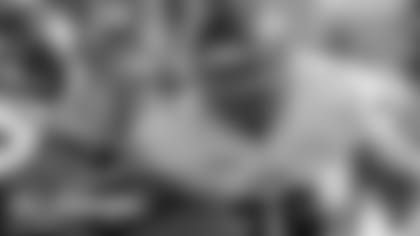 31. New England - Kolton Miller, OT, UCLA -The always-willing-to-trade-down Patriots are a pretty good team to deal with into if you're hoping to nab Louisville quarterback Lamar Jackson at the bottom of the first round. Barring that happening, trying to find Nate Solder's replacement via the first round seems logical. It's not a deep pool at tackle, but Miller has Solder-like size and athleticism. 
32. Philadelphia - Isaiah Oliver, CB, Colorado - The Eagles, too, could put their slot up for sale and hope someone has to have one of the remaining quarterbacks, either Lamar Jackson or maybe Oklahoma State's Mason Rudolph. But if the champs stick at 32, Oliver has a consensus first-round grade and bolsters a secondary that got strafed for a zillion yards by Tom Brady in the Super Bowl.