After an opening night that featured two trades before the curious decision to pick a player at a position that didn't appear to be a major need, Bill Belichick made the most of his second at bat.
While the Patriots coach continued his trading ways in Round 2, pulling off three more moves that yielded a 14th overall pick and left the team with two third-rounders, he satisfied the masses with the picks he did make by addressing positions of need.
"We came out [of the first two rounds] with three tough defensive players – good solid, steady players," Belichick began. "And we got two offensive players with size and toughness. I'm looking forward to working with them."
The first move of the day was Belichick's best as he boxed out Baltimore by sliding up two spots through a trade with Oakland and stole tight end Rob Gronkowski from the Ravens. Baltimore GM Ozzie Newsome actually tried to squeeze past New England by claiming the time to make a pick expired and submitted a pick, which was believed to be Gronkowski, but the Patriots ultimately wound up with the Arizona product.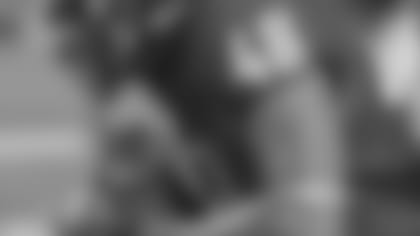 ]()Gronkowski is an athletic tight end at 6-6, 265 who should compete immediately for a starting spot. With veteran free agent pickup Alge Crumpler the only player currently on the roster with NFL experience, Gronkowski should get every opportunity to shine.
The only possible negative with the pick is his history of back problems. He missed all of 2009 after undergoing microdisectomy surgery of his lower back. He said at the Combine that he's 100 percent healthy and that the procedure was not "invasive" and no longer talks about it. In his conference call with the media, he refused to even address the subject.
With that need satisfied, Belichick turned his attention back to defense. Trades with Arizona and Houston moved the Patriots down to 53 and 62 while adding third- and fourth-rounds picks in the process. When they got there they went to a familiar place and chose a pair of Florida Gators.
Outside linebacker Jermaine Cunningham and inside linebacker Brandon Spikes were selected, both filling major needs. Cunningham, 6-3, 266, is long and athletic with good speed and the ability to get after the passer. He ran a 4.68 40 at the Combine and will be in the mix for playing time on the edge of a defense that sorely needed playmakers.
Cunningham manned a defensive end spot for the Gators but said he'd be more than comfortable playing off the line. When asked which spot he'd prefer, Cunningham had a veteran-like response.
"It really doesn't matter. I consider myself a football player," Cunningham answered on more than one occasion, an answer that no doubt will endear him to his head coach.
Spikes is an old-fashioned run-stopper at 6-2, 250 and a toughness that should add to the defense. His acquisition opens up the possibility of moving Gary Guyton into a subpackage role, and adds competition for the spot next to Jerod Mayo between he and second-year player Tyrone McKenzie, who missed his rookie season with a torn ACL.
That's three players who all represent a great balance between value and need – something many were looking for in the first round when the team went with cornerback Devin McCourty. After throwing in another trade – this one with Carolina that yielded a 2011 second-round pick – and the selection of wide receiver Taylor Price, Belichick finished Day 2 with three players with the potential to help immediately while adding depth to a receiving corps that badly needed some.
All in all it had to be considered a very successful Friday night.