Sometimes, the seemingly insignificant decisions we make can have the most consequential repercussions.
Consider the 8-year-old offensive lineman, coming off an all-star team appearance the year before, who was of a mind to give up football entirely. Clearly, he had natural gifts for the game; he just didn't like it very much. 
He wanted to like it, though, as much as his older brother did. So, he gave football one more chance. In his second season, he would go to practice on the first day of full pads, and if he didn't find his passion for it then, that would be the end.
"When we did hitting drills, I went against the starting running back and I ran him over," the youngster recalled years later in an interview for his college's website. "From then, the coach saw that 'Dang, this kid can play.' So the next day, he tried me at running back and from then on, I just started playing running back."
The rest of the Patriots coaching staff quickly took notice - the American Heritage School Patriots, that is. By the time he reached eighth grade, the one-time offensive lineman was running behind it as the school's starting ball carrier and scoring touchdowns at an eye-opening pace. He soon became a local star in his hometown of Plantation, Fla.
"That is when I realized that football can be more than just a game," the young man continued. "It can be a way to open opportunities for me, my family and other people. Really, I play football just to be able to help others. There are people that helped me growing up. I want to be able to help people that are not able to help me back. Football players are kind of on a certain platform. I feel like football is the closest way I'd be able to change the world."
Most parents hope to provide a better life for their children than they had themselves. That's what prompted the Michel family to emigrate from their native Haiti to the United States more than a quarter-century ago. Hard times followed them to their new homeland, but with his newfound influence, young Sony Michel knew he could do something to change that. He arranged jobs for both his parents, as a janitor and cook at American Heritage, which they continue to hold.
You put [Sony Michel] in a system like New England's where he can be out there running routes and in the backfield - all the stuff going on against linebackers - that's my pick for Rookie of the Year. Mark it down. - Bengals Pro bowl receiver (and Georgia alum) A.J. Green
Michel's gridiron talents continued to flourish when he matriculated to the University of Georgia. Despite sharing the Bulldogs backfield with other gifted runners, Michel stood out with his versatility and leadership.
And that's when the other Patriots - they of the five Super Bowl titles - began taking notice. With their second pick in Round 1 this year, New England selected Michel, the first running back chosen by the Patriots in the first round since Laurence Maroney in 2006.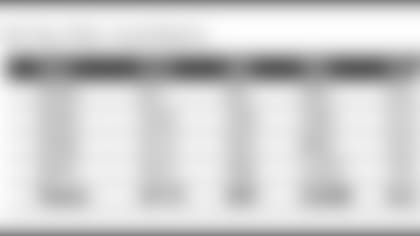 "He's got pretty good skills. He's athletic. He's good in space. He's a strong runner for his size, 210-215 pounds, whatever he is," player personnel director Nick Caserio told reporters following Round 1. The team's chief scout downplayed concerns both about Michel's knee (reportedly a bone-on-bone condition) and fumble issues (five of 12 lost throughout his four years at Georgia).
"You're either comfortable or you're not comfortable with a player's situation. So you take a lot of that information in. If they have an issue with something, if we think it's an issue we try to get it fixed. In the end, we felt we were comfortable with [Michel]."
With regard to his knee, Michel told reporters in New England he's healthy, but conceded that ball security is an area on which he needs to focus.
"It's all about being aware of how I carry the football, ball-placement. It's a part of my game that I probably should focus on, work on and I'm sure there's great coaches at the Patriots that are going to be right there emphasizing on ball security, emphasizing on not putting the ball on the ground. That's a very important aspect of this game."
"To me, he's a do-it-all running back. He can run, he can catch, he'll make somebody miss in the open field, he won't dodge hits," remarked Isaiah Wynn, Michel's Georgia teammate, roommate and fellow Patriots first-round draft choice this year.
"The best part that I like about him," Wynn added, "is his leadership and his vibe. For example, one day a guy may not be feeling up to working. Sony comes in every day. I've never seen a day where he didn't feel up to working, whatever it may have been. So it's just his vibe. You can easily catch his vibe and he'll get you right on point."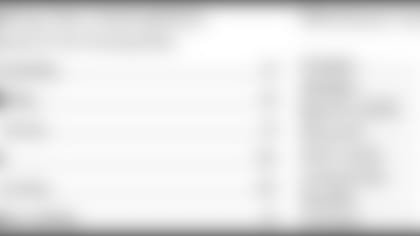 When asked which NFL running back compares to him, Michel responded demurely. 
"I wouldn't say I compare my game to any running back because in the NFL, those guys that I've watched already accomplished so much. I would just say I'm a coachable person, so any way that a coach can coach me to play, I think I have the ability to learn and kind of grasp that information and kind of just put that out on the field.
"I just kind of didn't expect the Patriots to call me," Michel admitted. "It's one of those deals - this process has been so long - you're kind of just watching TV and just to get the call before the pick, it's like 'Man, this is neat.' No words can really describe what the feeling was like."
And to think, it never would have happened had Michel chosen to abandon football as a youth. Time will tell if New England's decision to select him will prove as impactful.