It wasn't a prolific weekend for individual performances, but most of the New England allocations enjoyed team success in NFL Europe action.
]()
            Wide receiver Tony Simmons and defensive back Sean Morey helped the Barcelona Dragons clinch a spot in the World Bowl with a 14-9 victory over the Scottish Claymores. Simmons, who entered the game tied for the league-lead with seven touchdowns, was held to three catches for 16 yards. He also recovered a fumble on a punt return by the Claymores with less than two minutes left in the game to clinch the victory.  

Morey contributed three tackles to a Barcelona defensive effort that allowed just three field goals in the game. He also averaged nearly 18 yards per kickoff return. Morey totaled 53 yards on three kickoffs.
Brad Costello resumed the punting duties for the Claymores after being inactive in Week 7. The Boston University product averaged 38.8 yards on four punts.
Barcelona improved to 7-1 with the win, and now must wait to see who the other World Bowl team will be. The postseason picture will not be cleared up until the final week of the regular season because Amsterdam, Rhein and Berlin are all 4-4, and the Claymores fell to 3-5 with the loss to the Dragons.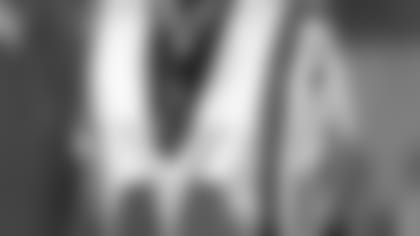 ]()
            The only team eliminated from the playoffs is Frankfurt, which actually stunned Amsterdam 28-23 over the weekend. Patriots safety Tony George had five tackles, including one for a 3-yard loss. The win came despite the absence of New England's Michael Bishop, who returned to the United States with a hamstring injury last week.  

Lionel Hayes, who only joined Frankfurt a few weeks ago through a trade with the Claymores, replaced Bishop as the starter and completed 15-of-23 passes for 176 yards, three touchdowns and one interception to lead the victory.