New England starting defensive tackle Chad Eaton will miss Sunday's game against the New York Jets after suffering a knee injury in practice Thursday.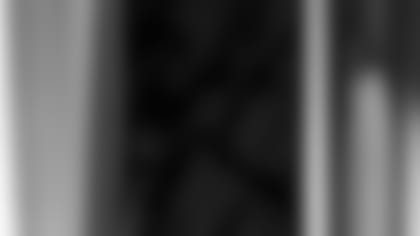 ]()
            Patriots Head Coach Bill Belichick announced that Eaton was undergoing a surgical procedure Friday morning. Belichick did not know the exact injury or the extent of it, but he said the knee tightened up on Eaton during practice on Thursday.  

"It's not an ACL or anything like that. This is not a season-ending deal," Belichick said. "There is something that is obviously keeping it from functioning smoothly, and we want to do this, get it over with and get him back."
Veteran Henry Thomas will take Eation's spot in the starting lineup. Belichick also said rookie defensive lineman David Nugent would work at the nose guard spot during practice on Friday.
"That obviously means that other people are going to have to step up and fill the roles that he does for us," Belichick said.
The Patriots do have Garrett Johnson on the practice squad, and he played nose during the preseason both this year and last year. However, in oder to put him on the roster, New England would have to clear a spot by either releasing another player or making some other roster moves.
Eaton has 26 tackles through six games and has been a key reason that New England has yet to allow an opposing runner to gain more than 100 yards on the Patriots this season.
"Chad has done a solid job for us," Belichick said. "He is a big guy, and you need that in the middle of the line. He can move the pocket and not get driven off the ball, and he's done a good job of that for us."
The Patriots did get encourging injury news, defensive lineman Brandon Mitchell was going to practice Friday despite a left leg injury. Mitchell was injured last Sunday and has missed much of the week, but Belichick said whether or not he plays will be a game time decision.
In other news, guard Todd Rucci began practicing with the team Thursday. The team will have up to 21 days with the veteran before they have to decide whether to put him on the 53-man roster.