When it came down to it, Julian Edelman just couldn't leave, at least not his quarterback. That's how the free agent wideout described his decision to remain in New England after signing a four-year deal with the Patriots.
"It would be very tough to leave [Tom Brady] because he is my dawg," Edelman on a conference call with the media on Thursday.
Edelman took a few days to see what was available on the free agent market but ultimately opted to stay with the team that drafted him. He explained how Brady told him to do what was right for him and that he would be supportive of Edelman regardless.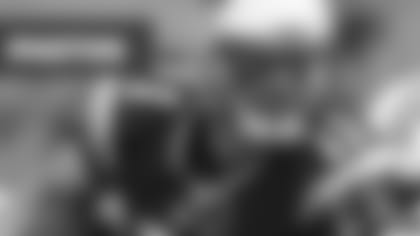 ](/node/47116) BEST OF JULIAN EDELMAN
Check out a selection of the best photos of WR Julian Edelman from the 2013 season. VIEW
 

Of course, it didn't hurt that Edelman got the best of both worlds, signing a deal worth reportedly as much as $19 million with $8 million of that guaranteed.
Edelman explained how important that security was in his decision making process.
"It's good to have a little security and knowing that a team believes in you enough to pay you that kind of stuff, and a little security on how many years I'll be here," Edelman said. "I've really never been in that situation. I've always felt like if I had a bad practice, I could potentially get cut the next day.
"It's good to be back with this franchise. It's a surreal moment."
While Edelman admitted visiting his hometown 49ers during free agency was like a "little dream," in the end he felt like the Patriots offered him the best situation.