As training camp winds through the dog days identifying new and interesting elements to focus on can be difficult. One such trend this week has been the presence of Julian Edelmanwith the running backs.
During Monday's in stadium practice session, Edelman took some reps with the group and he's spent at least some of every practice with the backs ever since. Thursday morning's workout had him on full display in the new role, taking turns as a blocker in the backfield picking up blitzing defensive backs.
Edelman, who played quarterback in college at Kent State and transitioned to wide receiver a year ago with the Patriots, was certainly in uncharted territory during the drill.
"Actually I did it in Pop Warner when I was 12," he said with a smile when asked if he'd had any experience as a blocking back.
Bill Belichick watched the former seventh-round pick make a remarkably quick adjustment to a new position a year ago in camp and is perhaps looking to see if he can do the same at running back. Edelman looks like a candidate for some third-down duties out of the backfield, and it's possible that Belichick is looking to bolster the depth behind Kevin Faulkin that role.
"I like running that football," Edelman said of the switch. "In college I guess you could say I was a running back that threw. Everyone had carried the ball at one time or another out here. It's definitely something I'm comfortable doing."
Edelman added that he intended on doing whatever the coaches asked and simply planned on doing anything he could to contribute. He's been seen getting handoffs out of spread formations, catching passes out of the backfield and now picking up blitzing defensive backs.
With Wes Welker on track to open the season, perhaps Belichick is looking for ways to incorporate Edelman into the offense in a role other than the slot. Regardless, his presence in the backfield offered a deviation from the norm in training camp.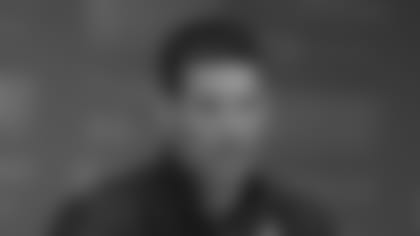 ]()Director of Player Personnel Nick Caseriotook Belichick's spot at the podium Thursday morning and was asked about the possibility of adding former Bills defensive end Aaron Schobel. Schobel was officially released by Buffalo and could be a candidate to bolster the Patriots pass rushing depth.
"I think this time of year, any player that gets released, we kind of go through our normal procedure and our normal process as far as evaluating the player, figuring out exactly what his skills are, how that would fit," Caserio said. "He's no different than any player that gets released this time of the year, so we'll do our due diligence here moving forward and then we'll see how it all comes together here at some point."
Caserio had no update on Derrick Burgess, who remains away from the team as he decides on his football future.
"There's really no update. We're staying in contact with Derrick, so if anything changes, once we know we'll impart that information to you folks," he said.
There were no changes to the team's long list of players missing practice. As was the case on Wednesday, Matthew Slater, Jonathan Wilhite, Bret Lockett, Thomas Clayton, Terrence Johnson, Gary Guyton, Nick Kaczur, Myron Pryor, Ty Warren, Ron BraceandMike Wrightall missed practice. Wilhite, Clayton, Johnson, Pryor, Brace and Wright all worked out on the field in shorts.
There was cause for concern on the injury front, however. Leigh Boddenslipped awkwardly during the aforementioned pass rush drill against the running backs and appeared to injure his left hip. He was treated by the team's medical staff on the sidelines and did not return to action.
That left Darius Butlerand Devin McCourty as the first pair of corners and the youngsters took advantage. Both were around the ball and continued to play with aggressiveness and showed some physicality, particularly McCourty. Also, Terrence Wheatleygot some reps and was around the ball throughout the practice. He hasn't had many moments to shine but when he has he's taken advantage thus far in camp.
Veteran running back Fred Taylor has struggled at times catching the football throughout camp. He dropped another short pass Thursday morning during a two-minute drill and he dropped to the ground in disgust after the play. Taylor was asked how he handled such adversities without getting frustrated during his long career.
"I'm pissed too. You want to be as close to perfect as you can. I hate dropping a pass and I want to do everything I can to get better in that area," he said. "You want to be hard on yourself, not to the point where it carries over to the next play or the next practice but it's not the end of the world. You want to practice consistency in those areas that aren't necessarily your strong points."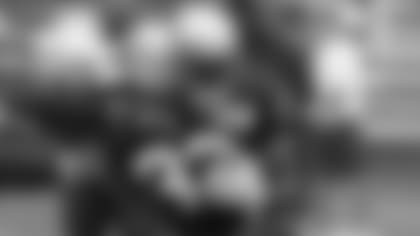 ]()Who's hot: Devin McCourty –** The rookie plays with a lot of confidence and that's evident in his physical nature. He's been getting a lot of early reps in team periods and it certainly seems he, Butler and Bodden are fighting for starting jobs based on this work. He turned in another solid effort Thursday morning with the highlight coming when he blanketed Welker on deep ball during down-and-distance work.
Who's not: Two-minute offense – Normally one of Tom Brady's strengths, things haven't quite come together as of yet in the hurry-up. Thursday's effort was brutal and Brady's frustration was apparent. There were a couple of short completions but there also were some drops and misreads. When things ended with another failed goal line run, Brady voiced his displeasure to the offensive line as the players went to the sidelines.
Play of the day (AM): Jerod Mayowas physical presence throughout practice, especially when Welker was in his neighborhood. Mayo nailed the diminutive slot receiver at least twice, the second coming during the two-minute work. Brady hit Welker coming across the middle but Mayo was well positioned on the play, hitting Welker with a shoulder that appeared to be somewhat unintentional yet sent the receiver sprawling to the turf.
The quarterbacks took another round of tosses into the trash barrel and finally there was a connection. With the target about 20 yards away on the back corner of the end zone,Brian Hoyerbecame the first to drop one in. Hoyer then celebrated like Scott Zolak circa 1991, pointing the sidelines and running away from the group.
Before Hoyer sunk one, Zac Robinsonhit the barrel twice. Those were his first attempts at the drill thus far as he normally participates as an extra body in scout team special teams work when the quarterbacks take their shots. Brady hit the from of the barrel a bit later when they moved back to the 30, but he's yet to match Hoyer's feat.
Caserio talked about the desire to practice in some elements and the team got its wish when light rain fell at the start of the workout. Caserio stressed the importance of learning how to maintain your balance in such conditions, particularly for skilled position players. As if on cue, Patrick Chunghad his feet fly out from underneath him as he chased Edelman after a short completion. It's a play that perfectly illustrated Caserio's point. … Stephen Gostkowskifinished practice with a perfect 6-for-6 performance on field goals, connecting from 33-45 yards out with attempt varying from each hashmark. … Scouts from the Edmonton Eskimoes of the CFL were on hand for practice. ... After this afternoon's practice, the Patriots are slated to return for another round of double sessions on Friday with practices set for 9:30 a.m. and 3:45 p.m. As always check with Patriots.com for the latest schedule changes.