As the NFL calendar hits June, out on the street, in the all-but-dormant free agent market is no place a veteran wants to find himself. After years of belonging to some team and going through the paces of its offseason program, suddenly there are no workouts or mini-camps to attend, and no structure to your schedule.
What's that like, being a player without a team when almost all of your fellow NFL veterans are locked up contractually and back at work as summer approaches? You're in no-mans-land, in the midst of a career limbo act perhaps you never saw coming, and there are absolutely no givens to count on.
"Yeah, it's a little different," former Browns tight end Gary Barnidge said Wednesday afternoon by phone, back at home in Florida after a weekend trip to Charlotte to attend NASCAR's Coca-Cola 600 race. "Other than the lockout year (of 2011), I've been in OTAs and mini-camps every year of career about now. I've been doing football during the summer since my freshman year in college, so not having that scheduled, it's strange."
The case of Colin Kaepernick's ongoing free agency this offseason has certainly fixated most of us who cover the NFL for a living, and understandably so. But in many ways I'm even more surprised by Barnidge's lingering presence on the market. It was a stunner to many when Cleveland cut him April 28, shortly after drafting University of Miami tight end David Njoku late in the first round.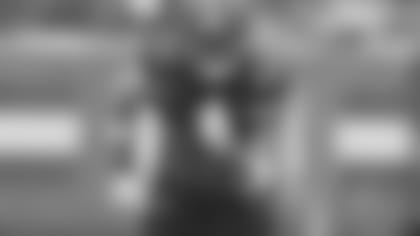 Even with the potential-laded Njoku on hand, there seemed to plenty of room on both the Browns' roster and under its salary cap to keep Barnidge around, a 31-year-old play-maker who just a blink of an eye ago was representing Cleveland in the Pro Bowl in January 2016, fresh off his break-through 79-catch, 1,043-yard, nine-touchdown 2015 regular season.
Even last year, in that throes of that 1-15 debacle in Cleveland, Barnidge was pretty productive for a team that went through quarterbacks like jugs of Gatorade, with five different passers seeing action (six if you count quarterback-turned-receiver Terrelle Pryor throwing nine passes). The Browns had just given him a three-year contract extension worth more than $12 million in December 2015, and his 55-reception, 612-yard, two-touchdown showing last season said more about the team's long-running quarterback dilemma than it did Barnidge.
But hey, this is the NFL. Not For Long is more than just a catchy slogan. It's a harsh reality. So Barnidge remains job-less for now, looking to catch on somewhere, but knowing it may not happen until training camp arrives in late July, or even later.
"I do think I'm one of the only tight ends to play with eight different quarterbacks in two years and still be able to put up good numbers," he said, a tad defiantly. "I had six quarterbacks last season and still put up 55 catches for over 600 yards, and I don't know any other tight end who's done that. That's not easy to do. Again, I've had eight quarterbacks throw me the ball in the past two years."
Naturally, I challenged him: "Quick, can you name them off the top of your head, Gary?"
Barnidge didn't miss a beat. "Josh McCown, Johnny Manziel, Austin Davis, Terrelle Pryor, Cody Kessler, Kevin Hogan, Charlie Whitehurst, and the eighth one was….oh, oh, freak," he said. "I'll get it. Give me a second. RGII! Robert Griffin. That's eight."
Barnidge is neither embittered by how his Browns career ended, or overly anxious about what his future holds. He knows teams are trying to assess the youth they have at the tight end position during their OTAs, while he's a known commodity who could probably walk through anyone's door tomorrow and get a handle on the playbook in a week. His best bet to seek another starting opportunity might be to sit tight and see if injuries shuffle anyone's depth chart in the preseason, but there's a downside, of course, to waiting that long to land.
"There's that fine line you have to balance, because while I've obviously been in the league long enough that I know what I have to do to produce, you also want to get that chemistry going with a quarterback," he said. "And that comes only with reps. You're trying to balance the need for those with waiting to see what develops."
I couldn't help but wonder if the Browns' fairly new emphasis on analytics might have impacted his roster spot? Did he get any sense the numbers had switched last season and were working against him in the eyes of Cleveland's decision-makers?
"I wouldn't know, and I'm not even sure how their analytics work," he said. "But I do know if they use Pro Football Focus, they've shown I'm one of the most consistent blockers in the league, and I'm one of the most consistent pass-catchers. So if they use that measurement, I'm still producing.
"Age is probably a big thing with analytics. Sustainability and who's going to keep producing over the years? That could have been why they released me because I'm older than some guys. But as I've told people, my first seven years in the league, I didn't play that much, so my legs are good to go. I've still got good years left."
To buttress that assertion, Barnidge points to veteran tight ends such as Dallas' Jason Witten, Tennessee's Delanie Walker and Green Bay's Martellus Bennett, all of whom have gotten big paydays recently despite being 30-plus. The tight end position is not just for the young.
"We're proving that the tight end group, age is not a factor, as long as you can go out there and put up numbers," Barnidge said. "As long as you produce, nothing else matters, and I feel like I've done that the last two years."
Despite wanting to know where he'll be playing in 2017, Barnidge isn't the type to sit around and wait for the phone to ring, and that's the upside to his current predicament. There's more time to travel and enjoy the offseason, and that's no small bonus for a guy who every year helps organize and execute a foreign trip with fellow NFL players and friends on behalf of American Football Without Barriers, a non-profit he co-founded that helps teach the game at a series of camps and offers humanitarian assistant to children abroad.
The group has been to China, Brazil, Turkey and Egypt in past years, and this offseason made the trek to frosty Finland, taking with them three players who were in this year's Super Bowl in ex-Patriot/current-Colts linebacker Barkevious Mingo, as well as Falcons offensive linemen Alex Mack and Ben Garland.
Barnidge's group didn't have a camel-riding Marshawn Lynch along for the fun this year (remember that classic photo from their 2016 sojourn to Egypt?), but they still logged a polar bear plunge into frigid Helsinki waters, a reindeer farm visit, horse riding in the snow and a trip to a ski jump in and around their busy schedule of football camps.
"It was awesome," Barnidge said of the Finland trip, adding that the other benefit to his unsigned status is a less-obvious one. "I think just letting your body completely rest is a great thing. Obviously you get time off for rest after the season, but you don't really get your body back by the time you get back to offseason workouts. You do all the workouts and stuff and it breaks your body down again, and then you get another month off before training camp starts. But this is fulltime rest for your body, and it helps.
"I know the year we got locked out, when we finally got to training camp, I turned in one of the best camps of my career. I do attribute that to not putting my body through the same typical offseason work. My body was fresh that year."
Barnidge as a free agent took an early May visit to Buffalo, and has also received some interest from the likes of Jacksonville, Denver and Carolina. But June is here, and he's still out there, waiting for need and opportunity to intersect. It's not the reality he thought would prevail at this point in his nine-year pro career, but the NFL isn't unpredictable for just its fans. Everyone is subject to its plot twists.
"I've got to just sit and wait," Barnidge said. "Wherever I can get an opportunity and contribute, that's been the motto of my career. I didn't expect to, but I'm waiting again to show what I can do."