The New England Patriots drop to 5-4 with a 41-10 loss to the Atlanta Falcons at Foxboro Stadium.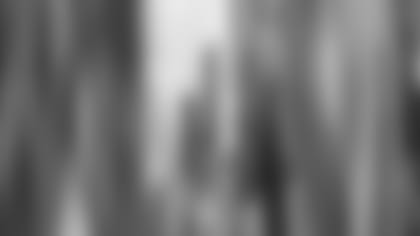 ]()
            It didn't take very long for the Falcons (7-2) to get on the scoreboard. On their first-offensive possession of the game, Atlanta capped off a 3 play, 46 yard scoring drive with RB Jamal Anderson's one yard scamper, 7-0. The key play of the drive was a 39-yard catch-and-run by FB Bob Christian giving Atlanta a first-and-goal at the one.  

On the Patriots next possession, Atlanta's John Burrough recovered a Drew Bledsoe fumble at the New England 16-yard line. The Falcons capitalized with a 5 play scoring drive that ended with a seven-yard TD pass from Chris Chandler to TE O.J. Santiago, 14-0.
New England returned the favor with a 41-yard field goal by Adam Vinatieri (14-3) which was set up by a nifty interception by Ty Law.
But the field goal didn't provide any relief. Atlanta countered with a 17-point run which New England could not recover from.
Perhaps the most devastating blow, was a 71-yard fumble return for a TD by DE Chuck Smith which gave the Falcons a commanding 28-3 lead with 6:28 remaining in the second quarter. The fumble occurred while Bledsoe was attempting a pass on 4th-and-two from the Atlanta 13.
Other Notables: The following players were listed as inactive or did not play for New England: FB 30 Tony Carter, OL 60 Scott Rehberg, WR 82 Vincent Brisby, WR 88 Terry Glenn, DE 55 Willie McGinest, WR 80 Troy Brown, OL 67 Jason Andersen.
The following players were listed as inactive or did not play for Atlanta: CB 23 R. Bradford, CB 26 D. Anderson, S 27 O. Brown, LB 59 B. Talley, OL 79 D. Widell, WR 83 T. Dwight, DE 93 S. Swayda.
CB Ty Law had two interceptions in the contest, giving him seven on the season.
Things were really going the way of the Falcons. Twice in the contest, QB Chris Chandler - while falling down - was able to execute the handoff to Jamal Anderson.
Making his third-career start, rookie WR Tony Simmons led the team with four catches for 95 yards.
Drew Bledsoe was 19-of-34 for 229. Bledsoe, who was sacked five times, threw a touchdown and an interception