When it came to the NFL initiative My Cause, My Cleats, Patriots players had a lot to consider before they got to the big reveal this week. Not only did they need to choose charities that resonated with them, they needed to find an artist they could trust with their vision for the cleats. 
For Brian Hoyer and David Andrews, the choice was an easy one, as they kept it in the Patriots family. Both Brian and Andrew asked Leslie Morris to design and paint their cleats this year. Leslie is married to Sammy Morris, a former Patriot who still helps out around the weight room.
As an artist, Leslie typically only draws for friends and family by request, and after having drawn portraits for members of the Patriots organization over the years, she became a trusted and familiar face for players.
Though Leslie typically draws, using pencil or charcoal, she was up for the challenge of using paint and an unusual canvas -- a cleat.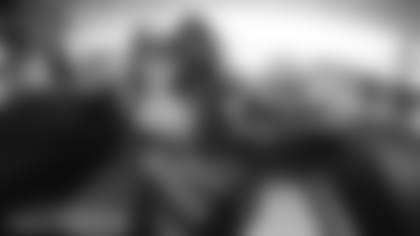 "I was excited. It's definitely a cool project, a way for the guys to promote causes they care about, a way to design something and put some creativity into it," Leslie said. "It was cool for me. It's a way for me to step outside of my comfort zone and try to be creative in a different way."
Leslie tried her hand with My Cause, My Cleats last year too, designing and creating Nate Solder's. This year, with both Brian and David's causes revolving around animals -- The MSPCA and Warrior Dog Foundation respectively -- she was able to work with the logo to create a design, and having done it last year, Leslie found ways to improve upon the process, including using paint that would last through a football game. 
Even though the role of the Patriots in the Morris family's lives has transformed over the years, Leslie said being a part of something this special reminds her that this organization is unique.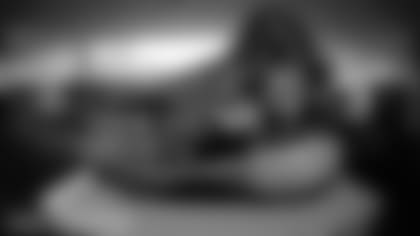 "I just think it's kind of the Patriot way. This was always Sammy's favorite team. They've always been very involved with the people who've been through this organization it makes me feel like a small part of it too," Leslie said. "We've always felt like family here – the coaches, the wives, the Patriots administration. It just feels like family really." 
To see more of your Patriots custom cleats, check out the gallery below.
full gallery
Patriots coach Bill Belichick and several Patriots players created customized cleats to honor a nonprofit organization and a cause that has a special meaning to them as part of the 'My Cause My Cleats' campaign. On Monday, Nov. 27, the players got their first look at their cleats, which they will wear when the Patriots take on the Buffalo Bills this Sunday.