Exactly 16 years ago today, the foundation of a dynasty came together.
Robert Kraft was well into a successful ownership of the Patriots. Bill Belichick was finishing up his first draft running the show in New England.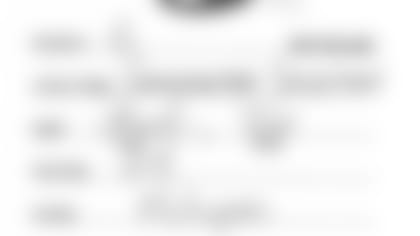 And late on Sunday in the 2000 NFL Draft the Patriots used the 199th pick, a compensatory selection that could not have been traded even if Belichick wanted to, on Michigan quarterback Tom Brady.
Sixteen years, four Lombardis and endless success later, it's fun to look back at what Belichick had to say about his newest passer, the No. 4 guy on the New England depth chart.
Now, there is no other quarterback Belichick would rather have. But back then he was prepared to simply put the soon-to-be-No. 12 "out there with everybody else and let him compete and see what happens."
What happened was the stuff of legends.
Courtesy of the Patriots PR Department and with a hat tip to WEEI.com's Chris Price, here are Belichick's exact words in his draft press conference on April 16, 2000:
Belichick: The next pick was Tom Brady. The value board at that point really clearly put him as the top value. Brady is a guy that has obviously played at a high level of competition in front of a lot of people and he's been in a lot of pressure situations. We felt that this year his decision-making was improved from his junior year after he took over for Brian Griese. He cut his interceptions down. He's a good, tough, competitive, smart quarterback that is a good value and how he does and what he'll be able to do, we'll just put him out there with everybody else and let him compete and see what happens.
On the trade situation, of a lot of drafts there was less trading today than what there normally is. We got an opportunity to trade the seventh round pick for a sixth round pick next year and we just felt like that was a good value. I would expect next that we'll have some compensatory picks at the end of the draft like we had this year and just being up around in the sixth round gives you a little more leverage than being in the seventh. Also we just felt like that was a good value. We saw the players that we were going to be able to take and we felt like we would be able to get [Casey] Tisdale and Brady and that's the way it turned out.
Q: You have two quarterbacks on the roster that are of the drop back mold. Brady is more like that than he's like Bishop. Does this selection send any kind of message to Bishop, is it a change in philosophy, does Bishop not fit now?
BB: I'd say none of the above. We're going to run the offense we're going to run. We're not going to change it for a seventh round choice last year and a sixth round choice this year, neither of whom have ever taken a snap in a regular season game. If at some point they became the quarterback, we'd adjust it then. I'm not trying to send a message to anybody. We're just trying to win football games.
Q: When you talked about him being the best value on your draft board, if there were someone of equal value out there would he not have been chosen?
BB: I don't know. That wasn't the case, it would be hard for me to answer – who would the other player be and so forth. At that particular time Tom was rated by all the people who had seen him above any rating that anybody else had. I think quarterback is a position that is a valuable position. I can't think of one time when a team that had such value at the quarterback position wasn't able to recoup something for it. Whether it is Tampa Bay trading Rob Johnson or whatever the case might be. Too many quarterbacks is a lot better of a situation than not enough. Who the better players are and what they'll be able to do, I don't really know. We'll put them out there and let them play. We've got five preseason games this year and they'll get an opportunity to play and we'll see how they perform. Who's better and who's going to do what, that's out of my hands. That will be decided on the field.
Q: Is there any conceivable situation where you would keep four quarterbacks on the 53-man roster?
BB: I wouldn't rule anything out or close the door to any situation. If those four guys are the four best of 53, were certainly not in the business of getting rid of football players if we've got them. We'll do everything we can to keep them.
Q: When you established the value of Brady, did the fact that he played quarterback push him a little bit over another player?
BB: No, I think in that particular case that the value was his performance: what he has done the last two years, how much he's improved his senior year, the level of competition he was at, what he was able to do with that team – to move the team and handle the two-minute drill. Those were all positives that just outweighed some of the things that other guys had done