Before launching a solid NFL career with the New England Patriots, wide receiver Vincent Brisby was a shining star on some of the most talented football teams in the University of Louisiana at Monroe's history.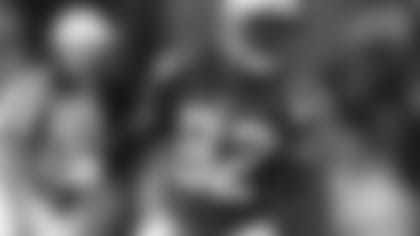 Known as Northeast Louisiana University during Brisby's heyday of the early 1990s, the program was stocked with future pros like Roosevelt Potts, Greg Robinson, Jeff Blackshear and James Folston.
"It was something we took pride in," Brisby said. "We all had that goal and we wanted to set the tone. We wanted to show you could come in and do great things and keep your career going."
Brisby will be inducted into the ULM L Club Hall of Fame on Saturday, Oct. 17.
"I was really, really excited," Brisby said. "It was kind of a surreal feeling. I never really thought about it but I was happy to hear that people thought what I'd done was that good."
The stats don't lie. Brisby made 97 career catches for 1,864 yards and scored 17 touchdowns, tied for fifth in school history. Brisby was the team's 1992 receiving leader with 56 catches for 1,050 yards and nine touchdowns, earning him first-team All American honors from Walter Camp and Football Gazette.
"We had a great group of guys that really worked hard and had a lot of talent," Brisby said.
A product of Washington-Marion in Lake Charles, Brisby was drawn to Monroe after the program's 1987 national championship run.
"Dave Roberts was the coach when I was there," he said. "But Coach (Bobby) Keasler was who really started to recruit me. What got me up there was the tradition. They had won a championship and I just thought it was a good place to try to get back to something like that."
Roberts helped build the stockpile of talented players at ULM, where he was 38-19-2 from 1989-93. His teams went to the NCAA Division I-AA playoffs three of his last four years and won the conference championship on two different occasions.
"He was a great motivator," Brisby said. "He always had speeches before games and let you have a mental approach and confidence when you played the game. I think he was a great coach."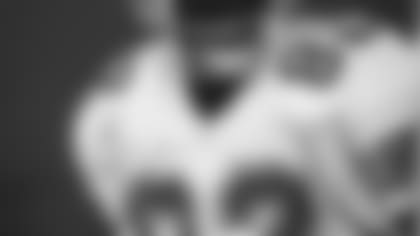 A two-time All-Southland Conference first-team selection, Brisby posted two of the top six receiving games in school history with 10 catches for 227 yards against. Louisiana-Lafayette in 1992 (ranks second) and seven catches for 206 (ranks No. 6) against. Stephen F Austin in 1991.
"I had Wendal Lowrey at quarterback," Brisby said. "When he got involved, he started looking for me and it really changed my game and showed how I could affect the game. I was so happy he was able to get involved."
Selected by New England with the final pick in the second round of the 1993 draft (58th overall), Brisby played eight seasons in the NFL for the Patriots and Jets. Bill Parcells was his first NFL coach.
"It was unbelievable," Brisby said of playing for Parcells. "He was another guy who knew how to motivate players. He had a lot of passion for the game and it carried over to the players. You wanted to go out and leave it all on the field."
Brisby broke into pro football with quarterback Drew Bledsoe and they formed an early bond on the field.
"He was able to make every throw that was necessary to get guys the football," Brisby said. "Having him as a quarterback, you just had to get open. Once he got on, he was one of the best."
The 1995 season was his best individually as Brisby started 16 games and led the Patriots in receiving yards with 974 on 66 receptions.
"I took a lot of pride in making plays that made a difference in us winning and losing," he said. "That gave me more joy than anything."
Injuries cost him 13 games in 1996 but Brisby caught two passes in Super Bowl XXXI, which was played in New Orleans against the Green Bay Packers.
"The Super Bowl was definitely the most amazing experience I had as a player," he said. "If I had to pick one game, there's nothing like it. It was great to be back in Louisiana and have that moment."
Brisby, who last played in the NFL in 2000 with the New York Jets, finished with 221 career catches for 3,202 yards and 14 touchdowns.
"I've been working," he said of life after football. "I did some real estate investments and went back to finish up my degree at the University of Houston."
Vincent Brisby (football, 1988-92): Made 97 career catches for 1,864 yards and 17 touchdowns, tied for fifth in school history. … A 1991 and 1992 All-Southland first-team selection. … The team's 1992 receiving leader with 56 catches for 1,050 yards and nine scores, earning him first-team All-American (Walter Camp, Football Gazette). … Recorded two of the top six receiving games in school history with 10 catches for 227 yards vs. ULL in 1992 (ranks second) and 7 catches for 206 (ranks No. 6) vs. Stephen F Austin in 1991. … A product of Washington-Marion High in Lake Charles, La. … Selected by the Patriots with the final pick in the second round of the 1993 draft (58th overall). … Played eight seasons in the NFL for the New England Patriots, finished with 221 career catches for 3,202 yards and 14 touchdowns. … Participated in Super Bowl XXXI