FOXBOROUGH, Mass. – The New England Patriots are deeply saddened to learn of the loss of former tight end Russ Francis, who passed away on Sunday, Oct. 1, at the age of 70.
"On behalf of the entire New England Patriots organization, we extend our sincerest sympathies to the family of Russ Francis, who tragically passed away yesterday," said Patriots Chairman and CEO Robert Kraft. "Russ was a fan favorite throughout his playing career. He was a dynamic player on the field who had an even bigger personality off it. He knew no boundaries, pushed the limits and lived his life to the fullest. Our thoughts are with Russ's family, friends, teammates and the many Patriots fans who mourn his loss."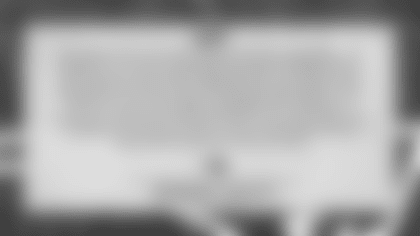 Francis played 13 NFL seasons with the New England Patriots (1975-80, 1987-88) and the San Francisco 49ers (1982-87) after originally joining New England as a first-round draft pick out of Oregon in the 1975 NFL Draft. He was a two-time All-Pro (1976, 1978), three-time Pro Bowl player (1977, 1978 and 1979), a member of the Patriots all-decade team (1970s) and a member of the Patriots 35th Anniversary Team.  
He finished his career with 393 receptions for 5,262 yards and 40 touchdowns. When he retired after the 1988 season, among tight ends his 5,262 receiving yards ranked 11th, his 393 receptions ranked 12th and his 40 touchdown receptions were tied for 13th. At the time if his retirement, his Patriots career receiving totals ranked sixth in receptions (207), fifth in receiving yards (3,157) and fourth in touchdown receptions (28). His 28 touchdown receptions still rank 11th in franchise history.
Francis was traded by New England to San Francisco in 1982 for a draft pick that was used to select Pro Football Hall of Fame LB Andre Tippett. He was a key member of the 49ers 1984 Super Bowl victory over Miami. Francis returned to New England in 1987 and retired as a member of the Patriots following the 1988 season.