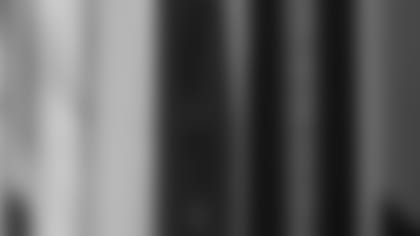 ]()
            ANNA VOGLER, a former Vermont teacher who founded an arts therapy program for children hospitalized with cancer, is the Gold Medal Winner of the National Football League's first JUNIOR COMMUNITY QUARTERBACK AWARD.  

As the winner of the NFL Junior Community Quarterback Award, Vogler, 24, will receive a $25,000 donation for her program, "Arts For Life", from NFL Charities. The newly created Junior Community Quarterback Award specifically honors volunteers who are 25 years or younger who demonstrate leadership and dedication to others.
"The NFL is proud to recognize and support the vital contributions of today's youth in local communities nationwide," said NFL Commissioner PAUL TAGLIABUE. "The quality of the public service projects of this year's winners coupled with their vision and commitment to improve the communities in which they live truly sets them apart as the emerging leaders of tomorrow. "
A graduate of Marlboro College in Vermont, Vogler started Arts For Life when she traveled to North Carolina to help her 11-year-old sister, who was being treated for bone cancer. Seeing her sister and other young cancer patients in the hospital struggling to find a way to cope with painful chemotherapy and radiation treatment, Vogler created a program with donated cameras and art supplies to help them communicate their fears and offer hope to their families.
In the hospital, Vogler taught young patients photography and in the process gave them "a tool they could use to record their experience and have fun even while they were ill," she says.
The two-year old "Arts for Life" is currently run at Brenner Hospital in Winston-Salem, NC and Mission St. Joseph's Hospital in Asheville, NC. However Vogler hopes to replicate the program at a Boston- area hospital within the next year and in other cities across the United States. The sole fundraiser for the program as well as one of its teachers, Vogler has trained many volunteers to assist with Arts For Life, which has served more than 250 young cancer patients. The program's website can be found by logging on www.theartsforlife.org.
Patriot's owner ROBERT K. KRAFT, at the Patriots' Gillette Stadium, recently recognized Vogler at an awards ceremony along with 12 regional volunteers for their efforts for local nonprofit organizations.
Kraft said he was impressed with Vogler's creativity and her drive to help others. "Using her sister's experience, she started a new a program to helps kids find a way to communicate their pain and fear and, through this gift of new self-expression, she was able offer both the youngsters and their families hope in a very tough time," says Kraft. "We are grateful for her shining example that, even in a crisis, we can all find an opportunity to help others.
The NFL Junior Community Quarterback Grant Program seeks to encourage leadership, innovation and commitment among young people via community improvement and charitable works. This program will recognize young people who create innovative public service programs to improve the communities in which they live. Programs must be youth-created or youth-led to be eligible for consideration. NFL Charities will award grants to the 501(c)3 organizations created or served by the winners.
Four tiers of grants were awarded. In addition to the $25,000 won by Vogler, five silver-medal winners receive $15,000 each; five bronze-medal winners $10,000 each and honorable mention winners $5,000 each.
NFL Charities, created in 1973, is a non-profit organization created by the member clubs of the National Football League to enable the teams to collectively make grants to charitable and worthwhile causes on the national level.
Since its inception, NFL Charities has made more than $45 million in grant commitments to more than 250 organizations