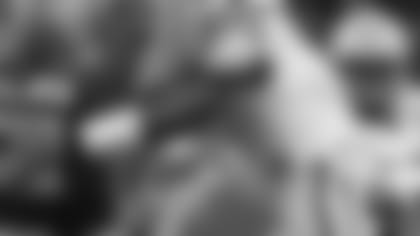 Ali Highsmith, LB LSU** – Medical concerns caused Highsmith – a projected mid-round draft pick – to fall completely out of the draft. Highsmith could be this year's Brandon Siler, who made the Chargers roster last season after slipping to the seventh round of the draft with a knee injury. When healthy, Highsmith is much more productive than a lot of linebackers that were drafted ahead of him, so a team that signs him as undrafted free agent could be getting a real steal.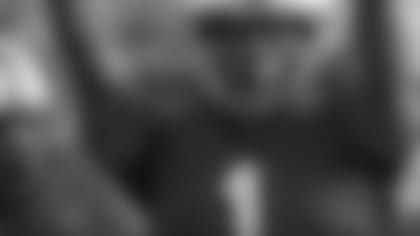 Erin Henderson, LB Maryland** – Henderson is another linebacker that slipped all the way out of the draft due to injury concerns. However, Henderson's production on the field can't be ignored. He racked up a lot of tackles for the Terps and he plays with a real mean streak. Like Highsmith, teams could be getting a really good player in Henderson as long as he can stay on the field.
Curtis Gatewood, OLB Vanderbilt** - I believe that Gatewood is one of the few college outside linebackers who can play that position in a 3-4 scheme. Gatewood is extremely athletic and really pressures the passer well. He played outside linebacker and defensive end in college, so he has the versatility the Patriots like. As an undrafted free agent, I think Gatewood is an intriguing prospect for a team like the Patriots.
Jameel McCLain, ILB Syracuse** - An extremely versatile player, McClain played ILB, OLB and DE in college. He really got off the ball quickly playing with his hand down and reminded me some of Mike Vrabel when I watched him on tape. People question McClain's speed but he ran much better than expected at the Combine. I think a guy with McClain's flexibility to play multiple positions would be a nice addition to New England's defense.
Ben Moffitt, ILB South Florida - Moffitt was a Butkus Award semi-finalist and the leader of a South Florida defense that was among the nations best in 2007. As an undrafted free agent, it may be worth taking a shot on a guy who, at the very least, will be a standout on special teams and could eventually turn into a solid NFL linebacker because of his heart and desire.
Vince Hall, ILB Virginia Tech – Hall is yet another big-time linebacker who could be a nice pickup for teams. I was really surprised that Hall wasn't drafted. I thought he was a much better prospect than his teammate at Virginia Tech, Xavier Adibi. Hall doesn't mind tacking on blockers and he makes a lot of tackles in the backfield. At the very least, Hall should be a demon on special teams in the NFL.
Drew Radovich, G USC – A lot of people thought Radovich could be one of the top guards taken off the board but some character concerns pushed teams away to the point where Radovich surprisingly wasn't even drafted. Radovich isn't a mauler but he's an athletic guy who is similar in style of play to Stephen Neal. He will no doubt be one of the most sought after undrafted free agents because he has third or fourth round ability.
Jamie Silva, S Boston College – Silva isn't the fastest guy in the world but he has good intangibles and really understands the game. Silva makes up for his lack of sped with good instincts. He doesn't have the measurables that will blow you away but Silva is a thumper who would be an asset to any team on special teams.
Matthew Mulligan, TE Maine – Mulligan is known for his blocking and because of that, he should find his way onto an NFL roster. He doesn't have great speed (4.89 in the 40-yard dash) but Mulligan makes his living as a bruising blocker in the running game. Sounds like the kind of guy the Patriots may took a look at as a free agent.
Maurice Murray, RB Northeastern – A local product, Murray was extremely productive in his career at Northeastern. At 225 pounds, Morris has the prototypical size of an NFL running back and I think he's a better pro prospect than Justise Hairston, a small school back the Patriots drafted last year. Referred to as "The Machine" by some, Morris could be a preseason surprise for an NFL team.