A wise man once opined that it's easier to judge strength of schedule at the end of the season, as opposed to the beginning. (Ah...so true.) Also easier? Pulling predictions out of your you-know-what and letting them drift into the ether, never to be seen or heard from again, as opposed to revisiting them to see how wise/asinine you were when you made them in the first place. In the spirit of not taking the easy way out, we are proud and only somewhat mortified to present...a look back on our pre-season prognostications! But first, a gratuitous, though inevitable shot at Out-Takes' favorite target:
By virtue of the Jets' 38-7 victory over Buffalo on Sunday, head coach REX RYAN headed into the post-season by getting off on the right foot. (He saved the left one for later, citing BILL MURRAY in Stripes: "I'm pacing myself, sergeant.") Now that that's out of the way...
The Call on the Field: JETS. First of all, had we known about Foot Fetish-Gate - or, as it's known around the Out-Takes household, "the gift that keeps on giving Rex a reason to swap out his blue pills for the hypertension kind" - we would have reconsidered. Ditto for Tripping-Gate and playing the "BUT EVERYONE ELSE DOES IT!" card with Jet Sympathizer ROGER GOODELL. (One more thing: Out-Takes' prediction of a 1st place finish for Jersey did mention the word "Jinx." So, Patriot Nation, ya know...you're welcome.)
After Furthest Review: Okay, it's no excuse but...Out-Takes was worried about the Patriots' "brutal home schedule" and "question marks on defense" - legit concerns at the time, half of which look pretty stupid now (8-0 at home was indeed brutal, just in the other direction), and the other half of which is rounding nicely into the shape of stupid, given rookie playmakers like Pro Bowler DEVIN MCCOURTY, run-stuffing red-zone interceptor BRANDON SPIKES, and pass-rushing glimmer-of-hope JERMAINE CUNNINGHAM.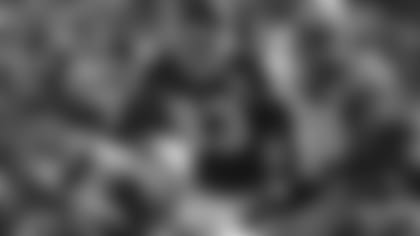 The Call on the Field: CHIEFS. Our out-on-a-limb pick. Woo-hoo!! Genius!! San Dee-Ay-Go Super-Who?! Props to old friends Pioli, Weis, Crennel, Cassel, Vrabel and, okay, O'Callaghan. (Not so fast, Corey Mays.)
After Furthest Review: Yeah, yeah, we know - you'll see our "Genius!!" and raise us a "Hey, Out-Takes, check out your predicted 1st place finisher in the NFC's East and West!"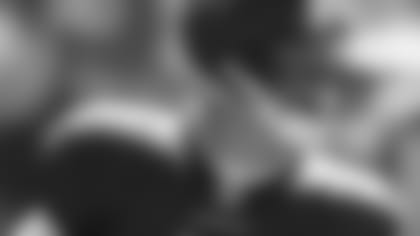 The Call on the Field: RAVENS. Close but no cigar. Who's to say what tipped the division away from the Edgar Allen Poe-themed club, but if we're to say, we'd put it squarely on the jackass-style Karma that comes with letting talented ass-hat TERRELL SUGGS talk to the press about his Pro Bowl ballot.
After Furthest Review: Then again, we might not want to lean too hard on Karma. After all, the odds are pretty good that loutish Steeler QB BEN ROETHLISBERGER is celebrating Pittsburgh's first place finish by stalking semi-formals, flanked by off-duty cops decked out in hats and t-shirts that read "Division Champs! Somebody Watch the Door..."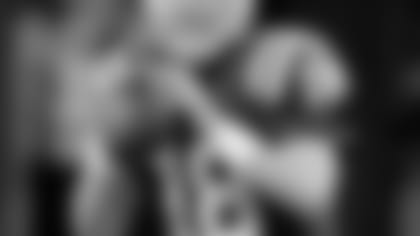 The Call on the Field: COLTS. On the one hand, this would be a pick to be proud of had we known the degree of turmoil they and their fans think the team has undergone in 2010. "You can't spell DALLAS CLARK's wrist injury without IR! AUSTIN COLLIE's been dogged with concussion troubles - and how could we have foreseen an injury to BOB SANDERS, for God's sake?!" On the other hand...
After Furthest Review: ...it's not exactly insightful for us to have banked on basket-case QB VINCE YOUNG, the team that puts the Jag in JAGUARS and GARY KUBIAK's always .500-ish Texans spitting the bit and handing the trophy over, like a bouquet of perennials, to BILL PO-LYIN' & Friends.
The Call on the Field: COWBOYS. As mentioned in our season preview, Dallas was "the trendy choice." Of course, as we should have known, "trendy" doesn't always treat you right. Other things in our lives that've been trendy? Bell-bottoms, tye-dyes and OJ being elusive. Retrospect can be humbling. As was this pick. For Out-Takes, yes, and for that lady who body-snatched JERRY JONES at Valley Ranch.
After Furthest Review: Again, Karma weighs in with a whole lotta "Who cares?!" (Copyright, that SNL impression of JOY BEHAR) as PHILLY take the East, even if it is ground zero when it comes to "a nation of wusses." As for Vick, that dog-and-pony show of a pinball wizard straight out of TECMO BOWL, there's more on him next week. (Man's Best Friend: Don't say we didn't warn you.)
The Call on the Field: 49ERS. Yep. There it is. We said it. But we'll say this, too - our official pre-season position was "We're not buying the SF hype, but sell us on who the Hell else we can pick." Since that debacle we watched on our post-holiday, cross-country Jet Blue flight resulted in 7-9 Seattle hosting a playoff game, we feel less bad about this "miss" than you might think. That said, we would like to offer up kudos to Rams phenom QB-slash-Johnny Damon surfer dude, SAM BRADFORD - the only reason to watch this putrid division all season. The Oklahoma product looks precisely like the real deal. A rookie campaign superior in every way to PEYTON MANNING's first year, and with nary a MARVIN HARRISON in sight? Sign us up for the Bandwagon. And expect multiple Pro Bowls - Sooner, rather than later.
After Furthest Review: We'll stand by our original column as it holds as true today as it did in early Fall. "Ex-USC ship-jumper PETE CARROLL may be 'pumped' and 'jacked,' but the Seahawks Sea-suck."
The Call on the Field: PACKERS. We contend that Green Bay, despite the standings, and despite BILL PARCELLS' old adage, "You are what your record says you are," is the best team in this division. Their lack of a Plan B when it comes to replacing running back RYAN GRANT is hard to excuse or understand, but you can say the same thing for the hair-styles of Thor Impersonating linebackers AJ HAWK and CLAY MATTHEWS. Between a ferocious pass-rush and the scary-good potential of that aerial attack, don't count out AARON RODGERS, GREG JENNINGS and the gang.
After Furthest Review: Okay, yes, JAY "Flask" CUTLER played better than anticipated - if EXACTLY as anticipated in the season finale's final moments versus Green Bay - but, as we've made clear, Karma had a busy year. She couldn't be everywhere. And her focus, NFC North-wise, was where it should've been - on BRAD CHILDRESS becoming, we suppose, an unemployed cross-dresser, on BRETT FAVRE going from NFL folk hero to cocktail party joke and on the appearance of the heavy-handed Metaphor gods. Okay, gods, okay - the roof caved in on Minnesota's Murphy's Law of a season. WE GET IT.
The Call on the Field: SAINTS. We're having a hard time feeling bad about this pick, especially since the Big not-so-Easy is starting to look like a tough out in the post-season. What we don't have a hard time feeling bad about is the number of cracks we may have made about anyone being lucky to play Tampa twice. JOSH FREEMAN is no joke. (That's Carolina's job.) Between his 4th quarter heroics and the aforementioned Ram Bradford, we could be looking at Bucs-Rams in the NFC Championship as a semi-regular occurrence. It'll be 1979 all over again. Bell-bottoms, tye-dyes, OJ being elusive...
After Furthest Review: From (B.C.) Eagle-to-Falcon, MATT RYAN and his brethren in Atlanta cop first place. Good for them, we guess, but another bandwagon we're on is reserved for those who can't, for the life of them, recall a less intimidating #1 seed than this one. Between, the 21st Century Philadelphia "Athletics" (DeSean, LeSean, J-Mac and "that dog guy"), the high-flyin', hair-stylin' Green Bay Packers and those Brees-y defending champs, it's sad but true. Matty Ice, Roddy and LT's former back-up may deserve more respect than they're getting, but they're not going anywhere beyond the divisional round.
The Call on the Field: PATRIOTS. Quoting here: "The D takes off as the season wears on." Sounds about right. What sounds less right is "TITANS" and "VINCE YOUNG has more wins-per-skill-level than anyone in the NFL," which we'd stick with, if we could replace "wins" with "emotional flame-outs." Speaking of whom, I don't know if anyone's organizing the office pool for where VY ends up, but I want Oakland. Seriously, is there even the remotest chance AL DAVIS won't go after him?
After Furthest Review: RAY LEWIS, JOE FLACCO and the Purple and Gold is a group pretty much no one wants to face, and the return of ED REED won't help the other team no one wants to face, up in Foxboro. Then there's Gang Green, whose coach recently said - no, we're not joking, and it seems neither was he - "I want to put the shoe on the other foot" when it comes to New York's upcoming playoff opponent at Lucas Oil Stadium. We don't see it happening, but something tells me Patriot Nation wouldn't mind.
The Call on the Field: EAGLES and FALCONS. Guess we had Vick on the brain or something, or birds maybe. In any case, at least they both made the dance.
After Furthest Review: New Orleans and Green Bay, both predicted playoff teams, qualify for post-season action as two of the most formidable Wild Cards we can remember. We wouldn't be shocked if they wind up facing each other at some point. (We wouldn't be far from our televisions, either.)
Next week we'll review the predicted Awards - Offensive and Defensive Rookies of the Year, Coach of the Year, Comeback Player, etc... In the meantime, let's make MORE predictions...
Blooper Reel: Wild Card Round Predictions Edition
~ Game One, Saturday, 4:30 PM: The reigning Super Bowl champs, their hangover juuuust about lifted, head to SEATTLE to show Pete "Looking Out for #1" Carroll and his 7-win team that it takes more than a 12th man to take down a Saint. New Orleans draws Seattle and French Quarter's them, 34-17.
~ Game Two, Saturday 8:00 PM: The JETS talk (and talk and talk) their way into believing that they have any shot whatsoever at breaking the suddenly hard-charging COLTS. While Indy wideout REGGIE WAYNE finds himself cast away on REVIS Island, the BLAIR WHITE project takes advantage of long-striding ANTONIO "Now which one of you is my fourth kid?" CROMARTIE while the Colts no-name tight ends run roughshod over the middle. Add to that a resurgent ground game, and Rex Ryan dips his toes - well, someone's toes, anyway - into the water of the off-season blues. Colts 34, Jets 20.
~ Game Three: Sunday, 1:00 PM: The RAVENS soar into KC for a little "turnabout is fair play" as they scalp the CHIEFS in their home park. With Ed Reed and his secondary mates shutting down Cassel's only airborne option in DWAYNE BOWE, Baltimore's linebackers ride the massive coattails of nose tackle HALOTI NGATA and turn out the lights on JAMAAL CHARLES and THOMAS JONES, who run off into the sunset, barely 80 yards between them. Baltimore 24, Chiefs 13, famed home field advantages - in Arrowhead and in Frasier's hometown - ZERO.
~ Game Four, Sunday, 4:30 PM: GREEN BAY packs up and heads for The City of Brotherly Love (Fido's brother, apparently, not included) to expose the soft underbelly of a not-so-hot Iggles D. One of the league's top defensive units, helmed by one of its top defensive minds in DOM CAPERS, takes a page from the (first three quarters) of the apocalyptic Giants game and contains Vick enough to let
Aaron Rodgers do the rest.
Packers: 41
Philly: 24
ASPCA-themed posters: Priceless
John Cockrell is a writer for USA Network's "In Plain Sight," and a screenwriter, whose other work has run the gamut from "Sesame Street Parents Magazine" to Playboy TV's "The Weekend Flash." (He figures everything else is pretty much in-between.)