The session is not only a culmination of all the work the players have put in during the offseason program and previous voluntary OTA practices, but also the storm before the quiet of the NFL summer. When players and coaches leave Foxborough later this week the next time we'll see them will be in late July for training camp.
The media will have full access to all three practices this week, as well as a daily press conference with Bill Belichick and post-practice interview sessions with the players.
Heading into the mini-camp, here are a few storylines to keep an eye on:
Waters' fluid situation – Pro Bowl right guard Brian Waters has not been taking part in New England's offseason program and OTA workouts. Will he be at Gillette this week? If not, will the team choose to fine the veteran who is under contract for one more year in New England? Is Waters planning on retiring or just sitting out the offseason?
Gronk spike in pay – It's not exactly the Beverly Hillbillies – although it's nearly as valuable as it could have been if one of his famous spikes had indeed struck oil! — but Rob Gronkowski struck it rich last week with his $50 million extension. The All-Pro has been working with the strength and training staffs during OTA sessions, so it seems unlikely that he'll take part in practices this week. But will No. 87 meet with the media to talk about his huge new contract? Wonder if a really rich Gronk sounds any different than the guy over the last two years? I doubt it.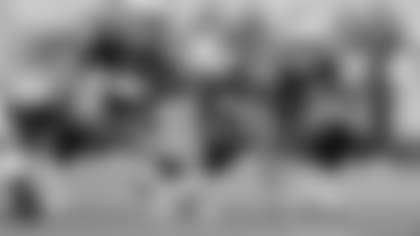 Will George Godsey have anyone to coach? – The first-year tight ends coach has seen his depth chart decimated during OTAs. Gronk is rehabbing from ankle surgery. Daniel Fells has been missing from all the OTAs. Aaron Hernandez missed last Thursday's practice. Undrafted rookie Brad Herman was carted off with a reported torn Achilles. And newly-signed veteran Bo Scaife seemed to struggle with his conditioning and didn't make it through the final OTA workout. Defensive lineman Alex Silvestro has been the only real constant at the position. That's a bit scary.
New additions? – The Patriots currently have three open spots on the roster. Will the team add a few extra bodies for camp? A tight end maybe?
Offensive execution – The offense struggled quite a bit in last week's OTA session. That drew the ire of Belichick, Josh McDaniels and Tom Brady. The team – and its new coordinator – certainly won't want to go on summer break on a bad foot. So this week will be about being more sharp and cohesive on offense.
What will you be looking to see and hear about during New England's three-day mini-camp? Let us know with a comment below!