Three preseason games are now in the books, including the all-so-important third exhibition affair.
Bill Belichick has already begun to pare down his roster to get to the 75-man limit by Tuesday afternoon as we get closer to the 53-man cutdown on Aug. 30.
With all the practice and preseason action almost through, PFW is here to take another swing at predicting the 53-guys who'll still be able to call themselves Patriots come Labor Day.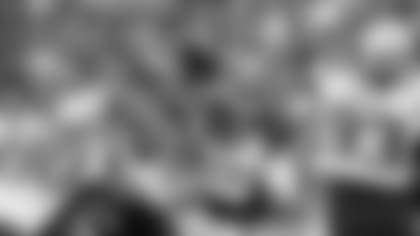 Unlike many others in the media, I'm not going to pretend that I saw the Tommy Kelly and James Anderson reported cuts coming. I had both guys on my previous Patriots roster projection and thought both did some impressive things this summer that would warrant a roster spot. But, hey, I'm pretty sure Belichick has a handle on what he's doing.
The reported Will Smith departure was a bit more understandable. He just didn't seem to fit in this summer and was not on my previous projections.
And remember, there will be players on the 53 who are currently in other training camps. That's just the way it is.
But as things come together this week and reality sets in for dozens of players who'll be sent packing in the coming days, here's the third and final version of the PFW Patriots roster projection.
Quarterback (3)* – Tom Brady, Ryan Mallett, Jimmy Garoppolo.
*Analysis: Mallett's early playing time against the Panthers put the veteran backup in a game-like, "get in there" situation. It also seems to point to him having held on to his job as the No. 2 behind Brady. Garoppolo continues to do plenty of things well, but also looks like a rookie passer on occasion. Three guys are destined for the depth chart.
Running back (5) – Stevan Ridley, Shane Vereen, James White, James Develin, Roy Finch.
Analysis: As Belichick would say, the status is quo here for me. There are some who think that Ridley could be in trouble, but I just don't see any other options as a lead back in the mix. I still think the team will be on the lookout for a ball carrier through either trades or the waiver wire and an addition that way could indeed make Ridley more expendable. Brandon Bolden missing the third preseason game is just the latest example of his unreliability. I continue to think he's the odd man out with Finch getting a shot as a returner and playmaking athlete.
Tight end (2) – Rob Gronkowski, Michael Hoomanawanui.
Analysis: The two veterans didn't play in the third preseason game, but they remain the only NFL-caliber options on the roster this summer. And the offensive line group appears to remain poised, along with Develin, to fill the blocking duties on occasion.
Wide receiver (6)* – Julian Edelman, Danny Amendola, Brandon LaFell, Matthew Slater, Kenbrell Thompkins, Aaron Dobson, Brian Tyms (Reserve/suspended).
*Analysis: I'd feel better about this group if I'd seen Dobson do more this summer. But, alas, that wasn't in the cards. Edelman is poised for a huge year in my opinion, with the potential for more plays down the field. LaFell is inconsistent at times, and I still fear his reputation for too many drops, but he's been OK building a rapport with Brady. Thompkins may be the most inconsistent player from play-to-play that I've seen. Tyms remains in the mix due to his suspension pushing a real decision off until October. Josh Boyce will probably get a shot at the practice squad if he can sneak through waivers in this scenario.
Offensive line (9) – Nate Solder, Logan Mankins, Dan Connolly, Josh Kline, Sebastian Vollmer, Marcus Cannon, Ryan Wendell, Cameron Fleming, Jon Halapio.
Analysis: I'm sticking with my previous prognostications here, with Bryan Stork landing on IR. Jordan Devey has gotten plenty of run this summer, including starting a both guard spots, but I just haven't been too impressed. The practice squad would be good for him. The rest seem pretty set to me given the injection of the draft picks to the mix, although the Connolly/Wendell situation remains interesting coming down to the wire.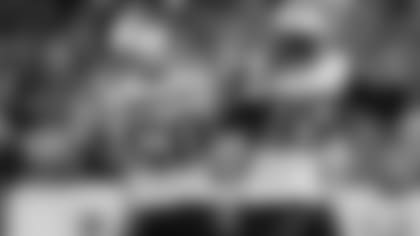 Defensive line (9)* – Vince Wilfork, Chandler Jones, Rob Ninkovich, Chris Jones, Sealver Siliga, Joe Vellano, Michael Buchanan, Zach Moore, Dominique Easley.
*Analysis: Given that Kelly had been getting starter reps all summer at left end in the 3-4, I'm pretty surprised he was let go. That might have been more understandable had we seen more of Easley. This is also good news for the Siliga, Chris Jones and Vellano group. The three were good stories last fall and look to extend that. Vellano has been interesting this summer, taking starter reps at end in the 3-4 and then moving to nose tackle after Wilfork hits the sidelines. I still don't have Jerel Worthy making it, as my first impressions of him weren't very good and not worthy – see what I did there!? – of giving up a draft pick.
Linebacker (6) – Jerod Mayo, Jamie Collins, Dont'a Hightower, Chris White, Darius Fleming, Steve Beauharnais.
Analysis: I still like the coverage ability that Anderson brought to the practice field and mix here, but Belichick apparently didn't value that ability from the veteran. The backups here remain pretty inexperienced and questionable. The Anderson cut gives Beauharnais a spot, and Fleming is a guy to keep an eye on as a possible top backup now. As a pure special teamer, White's status is always a bit tenuous.
Safety (5) – Devin McCourty, Duron Harmon, Patrick Chung, Nate Ebner, Tavon Wilson.
Analysis: The Kelly and Anderson cuts give Wilson a second life in my projection. I still think that Chung is on course to start next to McCourty, but his coverage limitations have been on full display the last couple weeks of preseason action. Still a very unsettled safety depth chart.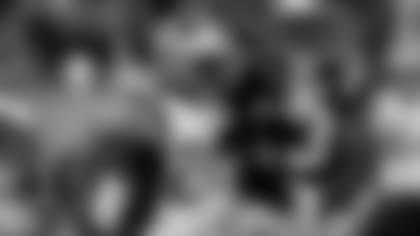 Cornerback (5)* – Darrelle Revis, Alfonzo Dennard, Kyle Arrington, Logan Ryan, Malcolm Butler, Brandon Browner (Reserve/suspended).
*Analysis: The cornerback spot remains unchanged for me. Butler is clearly not only in the mix to make the roster but to have a role with the team even if/when Browner returns from suspension. Browner is guaranteed money, but based on his suspect summer of work he wouldn't be the most stunning of cuts. I still think he'll make the team, but giving up plays in the fourth-quarter of the third preseason game, regardless of your overall circumstances, is never a good thing.
Specialists (3) – Stephen Gostkowski, Ryan Allen, Danny Aiken.
Analysis: Any intrigue with the specialists went out the window when Tyler Ott struggled against the Eagles and was subsequently released. There are things that clearly need to be cleaned up in all phases of the kicking game, but these three are the guys who need to make the adjustments as they are the guys who'll be doing the job in the heat of Miami on opening day.
What do you think of our latest run at predicting the roster? Who made it who shouldn't? Who's missing? Let us know with a comment below!*