The weeks of summer practice and preseason action continue to roll on and NFL coaches are closer to having to decide which players will fill out their rosters to open the regular season.
As is so often the case, predicting those rosters is a seemingly fruitless proposition. Injuries, trades and players coming available from other teams are all situations that can alter a battle at a given position.
But that doesn't stop those of us in the media from taking a run at trying to figure out exactly how Bill Belichick will whittle things down to a 53-man team that will be ready to compete on opening day in Miami.
The first version of this roster projection was out of date mere hours after it was posted as both Aaron Dobson (PUP) and Dominique Easley (NFI) were activated later that day. Let's hope this one holds its value a little longer this time around.
!Quarterback (3) – Tom Brady, Ryan Mallett, Jimmy Garoppolo.
Analysis: All three quarterbacks performed pretty well in the second week of preseason action. Garoppolo got the first backup reps and held his own, although there are times when he does look like a rookie. Mallett is certainly being pushed by the youngster, but at this point I can't project Belichick to be comfortable enough to turn the only backup job over to the rookie.
Running back (5) – Stevan Ridley, Shane Vereen, James White, James Develin, Roy Finch.
Analysis: Lost fumble or not, Ridley put the ball on the ground to open up the discussion of his ball security concerns once again. Otherwise, Ridley ran well. Develin continues to impress as an athlete in the passing game, and Finch bounced back from his own loose ball problems to show up on offense and special teams. That's enough to push me to add the diminutive rookie to the roster at the expense of another athlete – Josh Boyce.
Tight end (2) – Rob Gronkowski, Michael Hoomanawanui.
Analysis: While a lot has changed on the tight end depth chart over the last week – plenty of comings and goings – really nothing has changed. The only two NFL-caliber players the Patriots have at this point are the two injured veterans. The rest of the duties will have to go to Develin and the offensive linemen, or to another player who'll be brought aboard later.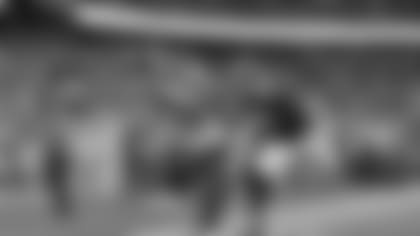 Wide receiver (6)* – Julian Edelman, Danny Amendola, Brandon LaFell, Matthew Slater, Kenbrell Thompkins, Aaron Dobson, Brian Tyms (Reserve/suspended).
*Analysis: Dobson coming off PUP pushes him into the mix to open the season, even though he's really done nothing to this point this summer. The top three receivers have been really strong over the last couple weeks. Thompkins remains a little inconsistent, but he's clearly a major part of the mix. Tyms continues to impress and benefits, in a strange way, in that he won't count on the roster for the first four weeks due to suspension. In this scenario Boyce is the odd-man out. I just haven't seen enough from him to warrant sticking around – either as a receiver or a returner.
Offensive line (9) – Nate Solder, Logan Mankins, Dan Connolly, Josh Kline, Sebastian Vollmer, Marcus Cannon, Ryan Wendell, Cameron Fleming, Jon Halapio.
Analysis: The only change here, which adds a roster spot, is Bryan Stork theoretically going to injured reserve. The rookie has missed too much time at this point in his first camp, especially with the team already keeping two players with starting experience at center. Jordan Devey has gotten interesting reps this summer, but not enough to stick around. The rest of the players seem entrenched in roles at this point.
!Defensive line (10) – Vince Wilfork, Chandler Jones, Rob Ninkovich, Tommy Kelly, Chris Jones, Sealver Siliga, Joe Vellano, Michael Buchanan, Zach Moore, Dominique Easley.
Analysis: Easley coming off NFI makes him a lock to be on the roster and join this group. The breakdown here and at linebacker changes a bit if the team remains a 3-4 front, but the bodies don't really change. The current injuries to Jones or Siliga might alter this spot, but hard to project that at this point. Vellano increases his value with decent action at both 3-4 end and nose tackle.
Linebacker (6) – Jerod Mayo, Jamie Collins, Dont'a Hightower, James Anderson, Chris White, Darius Fleming.
Analysis: The kicking game obviously plays a big role in linebacker roster spots. White really struggled on defense against the Eagles, but likely remains a core guy in the kicking game. Fleming seems to offer more value on defense, as an outside linebacker, than Steve Beauharnais, although the latter still is very much in consideration in his second season.
Safety (4) – Devin McCourty, Duron Harmon, Patrick Chung, Nate Ebner.
Analysis: As much as I like Kanorris Davis as a developmental core special teams guy, he just misses the cut this time around. Chung seems to be making a run at a starting job and I'd be stunned if he doesn't make the 53-man roster. Ebner seems to be an option on defense in dime situations or on the goal line, in addition to his special teams value. That leaves Tavon Wilson out of the mix.
!Cornerback (5) – Darrelle Revis, Alfonzo Dennard, Kyle Arrington, Logan Ryan, Malcolm Butler, Brandon Browner (Reserve/suspended).
Analysis: Butler continues to shine in his increased reps against top competition. He seems almost like a lock at this point, at least until Browner becomes available after four games. The top four corners beyond Browner seemed to be pretty unbreakable.
Specialists (3) – Stephen Gostkowski, Ryan Allen, Danny Aiken.
Analysis: Any intrigue with the specialists went out the window when Tyler Ott struggled against the Eagles and was subsequently released. There are things that clearly need to be cleaned up in all phases of the kicking game, but these three are the guys who need to make the adjustments as they are the guys who'll be doing the job in the heat of Miami on opening day.
What do you think of our latest run at predicting the roster? Who made it who shouldn't? Who's missing? Let us know with a comment below!