The rain varied in intensity throughout the two-hour session, but clearly created plenty of wet-ball work for the players to deal with. Running backs coach Ivan Fears emphasized the wet-ball issue from the very start of practice with his troops.
Overall the practice included occasionally sloppy play on both sides of the ball. The offense sputtered and a lot of passes seemed to hit the turf at various points in group and team action.
Here are one man's soggy observations through wet binoculars from today's mini-camp action:
The following players did not participate in the practice: Matthew Slater, Brandon Bolden, Brian Waters, Brandon Spikes, Markus Zusevics, Logan Mankins, Sebastian Vollmer, Daniel Fells, Rob Gronkowski, Myron Pryor, Jermaine Cunningham, Jonathan Fanene and the recently-claimed Jake Ballard.
Waters (excused), Fells, Fanene (left knee) and Ballard were the only players not seen at all.
Per usual, Mankins and Vollmer joined the practice late from inside Gillette and did running with the strength/medical staff.
Slater, Bolden, Spikes, White, Gronkowski, Pryor and Cunningham worked in the Dana-Farber Field House early on before walking on the field late in the session. * Vince Wilfork walked off the practice field before the conclusion of the workout. The nose tackle was by himself and didn't appear to be dealing with any sort of injury. * After Fanene and Chandler Jones (who was at practice today) had their knees looked at on Tuesday, another pair of players were assessed by trainer Jim Whalen during the afternoon workout. Sterling Moore had his right knee/lower leg looked at. But after walking the sidelines a bit he returned to the field of action. Alfonzo Dennard had his left knee looked at. He walked the sidelines with a noticeable limp and I did not see him return to action.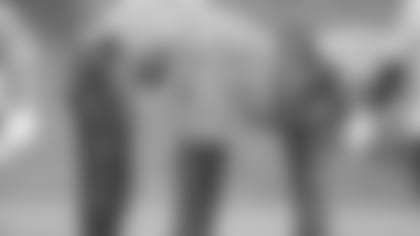 After observing Bill Belichick's late morning press conference, former St. Louis Cardinals manager Tony La Russa and current Chicago Bulls coach Tom Thibodeau watched the entire practice. The pair chatted with Belichick between the two fields for quite a long time early in the workout. Patriots owner Robert Kraft also joined the chat at one point. Belichick has had a long friendship with La Russa and got to know Thibodeau when he was an assistant on Doc Rivers' staff with the Celtics.
Dan Connolly, a native of St. Louis, took the opportunity of down moment at one point in practice to introduce himself to La Russa with a big smile on his face. Belichick also introduced Gronkowski to La Russa and Thidodeau at one point in practice.
"It's great to have them here," Belichick said. "I have all the respect in the world for Tom and Tony. Great coaches in their respective sports. Tony has won over 2,000 games, 2,000 and however many it is games. He wins more games in a month than I've won in my career. Tom has done a great job. I respected him with what he did here in Boston, his defensive patterns and also obviously his job in Chicago. It's great to have them here. There are a lot of questions I want to ask them – running a team, getting ready for the season, things like that. Hopefully they'll be able to help me out. * NFLPA Director DeMaurice Smith and NFLPA Assistant Executive Director of External Affairs George Atallah were also at Gillette Stadium, visiting with the players and then watching a portion of practice. They chatted with Mankins, Vollmer, Kraft and others while on the field. * Former Patriots Billy Yates and David Patten were once again in attendance as observers. * Today it was both Ryan Mallett and Brian Hoyer working with offensive coordinator/QB coach Josh McDaniels in some drills on red zone reads while Tom Brady did some group work with the wide receivers. * The slippery turf was an issue at times, including early in offensive line drills when Mike Ingersoll fell down pretty hard. * The bulk of the defensive line group left the field at one point, likely to do some sort of drill/work elsewhere at the facility.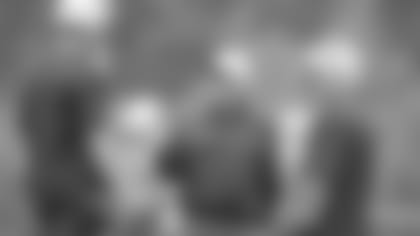 Kraft chatted with Brady and Wes Welker behind the offense during one segment.
After working on punt returns on Tuesday, Patrick Chung worked as a kick returner today. Chung returned punts in the preseason of his rookie year, but hasn't done much return work since. Kickoff returns were an area of disappointment in 2011 and the team has given a few new faces a chance in that area. Donte Stallworth has also been returning kickoffs, while second-year backs Shane Vereen and Stevan Ridley have worked as the off returners.
For the second day in a row there were drills when Aaron Hernandez was the only tight end working with position coach George Godsey.
During kickoff work, most of the coverage unit was comprised of defensive players with Julian Edelman being one of the exceptions.
Hernandez has had a very good spring. Aside from the one day of OTA work that he was absent he's been the most productive pass catcher on the field. Brady loves to throw in his direction and he's made some nice grabs and nice efforts on others. And even in non-contact work he loves to show his knack for cutting the ball back to the inside after the catch.
At wide receiver Deion Branch seemed to have a solid day. He caught a number of passes on seemingly intentionally underthrown balls to beat coverage and make plays down the field. Not sure they qualified as back-shoulder throws, or simply dealing with the situation/conditions.
Second-round pick Tavon Wilson made a nice break on an intermediate throw from Brady for a near interception in 7-on-7 work.
Later Brady hit Brandon Lloyd deep down the right side for a touchdown, beating Devin McCourty. After practice Brady said of Lloyd, "We've never really had anyone quite like him." But Brady was quick to say that Lloyd is different than Randy Moss.
For whatever reason Belichick used a lot of let's say loud, colorful language at various points through the practice, more so than usual.
For those of you who care – and I'm not sure there is actually anyone who does – defensive coordinator Matt Patricia returned to black socks on Wednesday that were pulled up to just below the knee.
The entire defensive unit had to take a penalty lap at one point in team action, the only penalty lap of the day. Chung paced the defensive group on the leap, leading the pack by some 25 or 30 yards.
Wilson also somewhat threw veteran tight end Bo Scaife to the ground after a reception. Between that and seemingly struggling with his conditioning Scaife has had a tough first few days in New England.
We continue to see a variety of looks along the defensive front. I've seen Rob Ninkovich line up at both end spots and as a sub rusher in various sets. At one point Ninkovich was at right end with rookie Jake Bequette on the left. Trevor Scott has also been a consistent presence on the end of the line.
Bobby Carpenter has gotten a ton of reps throughout the spring at linebacker in various personnel groupings. The veteran former first-round pick is certainly getting a chance to earn a role with the defense.
For what it's worth, I've started calling Sterling Moore the "Silver Slugger." Maybe we can get it to stick.
Mallett threw a touchdown to Stallworth in the back middle of the end zone in team action. Stallworth then spiked the ball right near the covering Ras-I Dowling after the tough catch in traffic.
Branch has looked good all spring, but had what from a field and a half away looked like a drop late in practice that drew a loud yell from Brady.
Though he's clearly a longshot given the depth and competition at receiver, Britt Davis has looked pretty good this spring. The 6-3, 205-pounder out of Northern Illinois has made some decent catches and looks the part of a bigger target. Maybe the best praise I can give him at this point is a few times after he's made plays (and with the team not wearing jerseys, I initially thought he was Lloyd.
Speaking of the jerseys I asked Belichick if there was a specific reason the team was not wearing them for practice this spring. He said no, and when I followed up by asking if the team had them and if it had anything to do with the switch to Nike attire he said to, "talking to somebody in the marketing department about that. That's not really my thing." I did just that, and the person simply laughed.
Due to the weather the media's interviews took place in the Gillette Stadium visitor's locker room. The room has been newly painted in a shade that resembles UMass' colors as the school prepares to play its home games at Gillette this fall. Players speaking including Brady, Davis, Chung and Carpenter. Assistant coaches Scott O'Brien, Chad O'Shea, Josh Boyer, Fears, Godsey and Brian Flores also met with the media.
The final practice session of the mini-camp will take place Thursday at Gillette Stadium, with a schedule similar to the first two days. That includes a Belichick late morning press conference.