Sitting at 11-2 and having already clinched the AFC East title, it might seem that the Patriots could relax a little. After all, the team's final three games, two of which take place in the friendly confines of Gillette Stadium, are against three sub-.500 teams in the Jaguars (4-9), Jets (5-8) and Bills (6-7). Considering that the team leads the race for the number one AFC playoff seed running the table would mean home field advantage throughout the postseason. And as the entire NFL saw last Sunday evening, Gillette Stadium can provide a significant advantage.
But those are the types of things that fans and the media think about, not Bill Belichick's Patriots. For these guys facing the Jaguars at home is equivalent to flying to Miami to take on the Dolphins earlier this year. For this group of tightly grouped veterans and wise rookies the blinders are on and every week is simply another small step in the marathon toward ultimate success.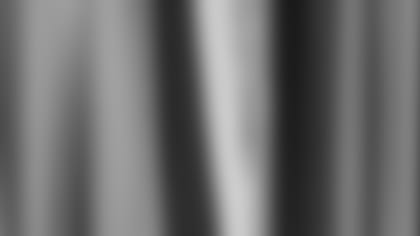 ]()
            "I think we celebrated for about 30 seconds and said, 'Alright now we have a tough competition this week versus Jacksonville,'" kicker **Adam Vinatieri** said of the teams AFC East championship celebration in the locker room last Sunday. "We have achieved one of our goals from the beginning of the year, but there are about four more that we'd like to do. So it was kind like all right, way to go guys, throw on our [championship] hats and then it's back to work again. We haven't really dwelt on the fact that we are the AFC East champs, but that doesn't really make too much of a difference at this point. We have a lot of football left to be played."  

It is that focused approach that has led to the team's initial success this season, one that these players hope will continue to carry them through the remaining schedule and into the playoffs.
"It just gets harder and harder every week," Matt Light said. "Everybody keeps talking about it, but to win in December is huge and the good teams find a way to do that and they make it to the playoffs. Right now it's a three-game season for us in a sense that if we win these three games then we are going to be sitting pretty for the playoffs. If we don't, if we let down at all, then it's going to make it that much harder to get back on top. So where we are at right now is good, but to stay there is going to take a lot of dedication and hard work.
"We are still hunting for something. Everybody is. And they are all looking at us as a prey too, so it's eat or be eaten right now. This is the time to do it. No matter what situation you are in, if you are fighting for a playoff spot or you already have one locked in, winning games is still winning games. That's what everybody is trying to do here. That's all we are focused on."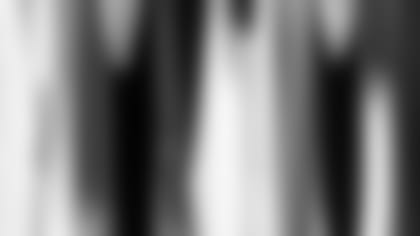 ]()
            "The approach that we take is that each game is like an individual season," guard **Damien Woody** said. "That's the way we look at it. We prepare that way. We don't look ahead. There is no point. We are going to prepare and game plan and put all of our energy into that one team. Then after the game we are going to reload because really that's the only way you should look at it. It's just 16 individual seasons. That's the way I look at it throughout this whole thing. This week we have Jacksonville and we just got finished looking at tape on those guys and they thoroughly manhandled Tampa Bay and blanked the Texans. Those guys are no joke so we have to be ready to go."  

Aside from a rocky, emotionally disappointing start to the season in Buffalo, this team has been ready to go every week since. There is no reason to expect any different now. No team in the NFL knows better than the Patriots how close the gap is between winners and losers on a weekly basis. The team has won nine games in a row, but they are approaching each week as if they haven't won a thing, because they haven't. They are approaching long-term goals through a short-term focus.
Linebacker Tedy Bruschi was named AFC Defensive Player of the Week for his performance against the Dolphins last Sunday at Gillette Stadium. He finished the day with six tackles, but made the play of the game when he intercepted a Jay Fiedler pass and returned it five yards for a touchdown in the fourth quarter to extend New England's lead to 10-0 and essentially end any Miami comeback hopes in the winter weather of Foxboro. This was the sixth week that the Patriots have had one of the three AFC player of the week winners. Bruschi has won the defensive honor twice this season. … The NFL had a dominant day in TV ratings last Sunday, with NFL games ranking number one in 25 NFL home markets. The Patriots/Dolphins matchup was one of those games, leading the Boston market with a 43.8 rating and 61 share. … The Patriots continue to ride high atop The New York Times NFL Computer Rankings. New England has the top spot with a 1.000 rating, while the Eagles (0.922), Rams (0.874), Colts (0.855) and Ravens (0.833) round out the top five. … Robert Kraft, Chairman and Owner of the Patriots, announced that the New England Patriots Charitable Foundation will donate $100,000 to Rhode Island youth development programs over the next year. The announcement was made during the first New England Patriots Rhode Island Day of Service in Providence on Tuesday. … How much will the timing in the kicking game be thrown off with the change in long snapper from Mr. Consistent Lonie Paxton to new face Sean McDermott? "Well, we'll see," Vinatieri said. … Tom Brady has a 22-4 career record in games played after November 1. So what does that say about the Patriots offensive leader? "That he can walk on water," joked tight end Christian Fauria