NEW ENGLAND PATRIOTS (2-2) vs. CINCINNATI BENGALS (3-0)
Sunday, Oct. 5, 2014 at 8:30 p.m. ET
* Gillette Stadium (68,756)*
The New England Patriots will promote breast cancer awareness during the month of October as part of the NFL and the American Cancer Society's 'A Crucial Catch' campaign. The Patriots players will wear pink game apparel this week when the team hosts the Cincinnati Bengals.
The Patriots will attempt to extend their streak to 32 straight regular-season home wins against AFC conference opponents. The Patriots 31 straight home wins against a conference is the longest in NFL history (following the 1970 merger). The Miami Dolphins are second in NFL history with 21 straight home conference wins (1971-1974). Cincinnati has the second longest active streak with nine straight home conference wins. The Patriots have not lost a home conference game since 2008, when they lost a 33-10 game to the Pittsburgh Steelers (11/30/08).
The Patriots have also been very good at Gillette Stadium in October, compiling a 22-1 home record during the month since 2003.
TELEVISION: This week's game will be broadcast by NBC and can be seen locally on WHDH Channel 7 in Boston. Al Michaels will handle play-by-play duties with Cris Collinsworth as the color analyst. Michelle Tafoya will work from the sidelines. The game will be produced by Fred Gaudelli and directed by Drew Esocoff.
NATIONAL RADIO: This week's game will be broadcast to a national audience by Westwood One Sports. Kevin Kugler and James Lofton will call the game. Anthony Becht will provide sideline analysis.
LOCAL RADIO: 98.5 FM, The Sports Hub, is the flagship station for the Patriots Radio Network. Play-by-play broadcaster Bob Socci will call the action along with former Patriots quarterback Scott Zolak, who will provide color analysis.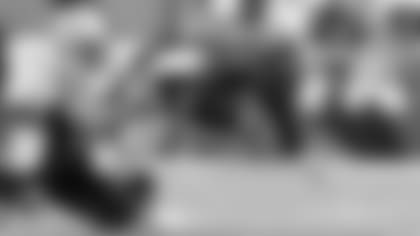 The Patriots are an NFL-best 37-9 during the month of October since 2003, including 22-1 (.957) at home during that stretch. The only home loss in October since 2003 was a 41-17 victory by San Diego (10/2/05).
The Patriots and Bengals will meet for the second straight season and for the 24th time overall in a series that dates back to 1968.
Last season, the Patriots traveled to Cincinnati with a 4-0 record and failed to score a touchdown in a 13-6 loss to the Bengals at Paul Brown Stadium. Tom Brady ended a streak of 52 straight games with at least one touchdown pass in the loss to the Bengals, the second longest streak in NFL history. The Bengals win also snapped a four-game winning streak in the series by the Patriots.
The last time Cincinnati traveled to New England was in the 2010 season- opener when the Patriots took a 38-24 win.
New England has won seven of the last 10 regular season meetings between the clubs dating back to 1992.
New England is 8-2 all-time at home against Cincinnati (2-0 at Gillette Stadium, while the Bengals are in front, 7-6, in games played at Cincinnati (2-1 at Paul Brown Stadium).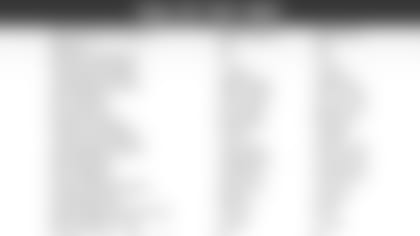 PATRIOTS ON SNF
The Patriots are 20-16 all-time on Sunday Night Football. New England is 12-6 at home and 7-4 at Gillette Stadium on Sunday Night. The Patriots were 2-0 on Sunday Night Football in 2013 after a 30-23 win at Atlanta on Sept. 29 and a 34-31 come-from-behind overtime win vs. Denver on Nov. 24.
BRADY ON SNF
QB Tom Brady owns an 12-8 record in 20 games playing on Sunday Night Football. His best statistical performance on Sunday Night Football came in Week 10 of the 2007 season when he completed 31-of-39 pass attempts for 373 yards and five touchdowns, including four to wide receiver Randy Moss, in a 56-10 rout of the Buffalo Bills at Ralph Wilson Stadium (11/18).
Brady has thrown for over 300 yards 10 times on Sunday Night Football, including his last five games. Brady threw for over 300 yards in both Sunday night games in 2013 with 316 yards at Atlanta and 364 yards vs. Denver.
BRADY VS. CINCINNATI
Tom Brady is scheduled to start at quarterback against Cincinnati for the sixth time and enters this week with a 4-1 record against the Bengals.
Bengals linebackers coach Matt Burke is a native of Hudson, Mass. He played safety at Dartmouth College in Hanover, N.H., where he was part of an undefeated Ivy League championship team in 1996. He began his coaching career as an assistant at Bridgton (Maine) Academy from 1998-99 before elevating to the college ranks as a graduate assistant at Boston College from 2000-02 and an assistant at Harvard in 2003. * Bengals strength and conditioning coach Chip Morton is a native of Hamden, Conn.
CINCINNATI-AREA TIES
Patriots WR Kenbrell Thompkins played two seasons (2011-12) at Cincinnati after transferring from El Camino Community College, compiling 78 receptions for 1,077 yards and four touchdowns. * Patriots S Nate Ebner attended Hilliard Davidson HS in Dublin, Ohio, where he did not play football. The world-class rugby player then walked on the football team at Ohio State University in 2009, finishing his career on scholarship. * Patriots G Josh Kline was a two-time second-team all-conference pick at Mason (Ohio) HS, where he was also a standout wrestler, finishing with a 45-1 record and winning the state title as a senior. * Patriots cornerbacks coach Josh Boyer is a native of Heath, Ohio, and served as a graduate assistant at Dayton in 2001.
FORMER PATRIOTS
Bengals WR Brandon Tate was originally drafted by New England in the third round (83rd overall) of the 2009 NFL Draft, playing two seasons with the team and posting 24 receptions for 432 yards and three touchdowns in 18 games. He was released by the Patriots on Sept. 3, 2011 and claimed off waivers and awarded to Cincinnati the next day.
FORMER BENGALS
Patriots FB James Develin began his NFL career as a practice squad member of the Bengals for the final five games of the 2010 season. He then spent the entire 2011 regular and postseason on the team's practice squad.
Patriots wide receivers coach Chad O'Shea broke into the NFL as a volunteer special teams assistant with the Chiefs in 2003, when they led the NFL in kick return average, punt return average and special teams touchdowns. He then assisted with special teams and linebackers from 2004-05.
HOMETOWN TIES
Patriots CB Alfonzo Dennard is a cousin of Bengals CB Darqueze Dennard, although the two pronounce their last names differently. According to Darqueze, his mother got mad at his father when he was young and told him to start pronouncing it de-NARD instead of DENN-erd.
Patriots RB Brandon Bolden and Bengals RB Jeremy Hill are both natives of Baton Rouge, La.
FORMER NFL TEAMMATES
Patriots special teams coach Scott O'Brien and Bengals head coach Marvin Lewis were both coordinators for the Baltimore Ravens, with O'Brien heading the special teams unit from 1996-98 and Lewis running the defense from 1996-2001. O'Brien also worked alongside Bengals special teams coordinator Darrin Simmons with the Ravens in 1998 and then the Panthers from 1999-2002.
Patriots CB Darrelle Revis and Bengals K Mike Nugent were teammates on the New York Jets in 2007.
FORMER COLLEGE TEAMMATES
Patriots LB Dont'a Hightower, Bengals QB A.J. McCarron and CB Dre Kirkpatrick were teammates at Alabama from 2009-11, where they helped lead the Crimson Tide to the BCS national championship title in 2011.
Patriots S Duron Harmon (2009-12), CB Logan Ryan (2009-12), TE Tim Wright (2009-12), S Devin McCourty (2005-09), Bengals TE Kevin Brock (2005-08), LS Clark Harris (2003-06) and WR Mohammed Sanu (2009-11) all played football at Rutgers University.
Patriots CB Alfonzo Dennard and Bengals RB Rex Burkhead were teammates at Nebraska from 2009-11.
Patriots OL Marcus Cannon played on the offensive line in front of Bengals QB Andy Dalton at Texas Christian University from 2007-10, where both helped lead the Horned Frogs to a 13-0 undefeated season and Rose Bowl win in 2010.
Patriots OL Cameron Fleming and Bengals TE/FB Ryan Hewitt played together for four seasons at Stanford from 2010-13.
Patriots RB Shane Vereen and Bengals WR Marvin Jones were offensive teammates at California from 2008-10.
Patriots S Nate Ebner and Bengals WR Dane Sanzenbacher were teammates at Ohio State from 2009-10.
Patriots RB Stevan Ridley and Bengals WR James Wright were offensive teammates at Louisiana State in 2010.
Patriots RB James White and Bengals G Kevin Zeitler were teammates at Wisconsin from 2010-11.
PATRIOTS: Download Release | Injury Report | Interactive Media Guide | Roster | Depth Chart
BENGALS: Roster | Depth Chart | Media Guide