LOWELL, Mass. -- Roger Goodell sent 40 letters to the NFL office in New York City looking for a job in 1981. Forty rejections came back.
But more letters to NFL headquarters followed, until one day a weary league executive invited him to "stop by when you're in the neighborhood."
"I told him I was in the neighborhood," recalled Goodell, who then drove all night from Pittsburgh to New York City to apply for what was supposed to be a three-month internship.
Twenty-five years later, Goodell was appointed to his dream job: Commissioner of the National Football League.
Goodell used his story to inspire the 2,390 graduates of the University of Massachusetts Lowell on Saturday. Besides being commencement speaker, he and brothers Bill, Tim and Jeffrey accepted an honorary doctorate in the name of their late father, former U.S. Sen. Charles E. Goodell of New York.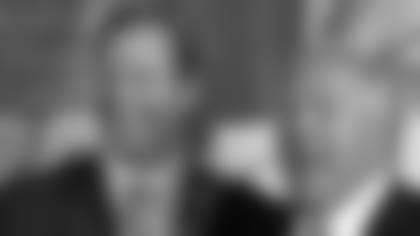 ]()New England Patriots owner Robert Kraft introduced Goodell, saying, "He's a poster child for the saying, 'Be nice to your interns - you may end up working for them."'
At a news conference that followed the ceremony, Goodell said the success of the 2014 Super Bowl slated for Meadowlands Stadium will help determine whether more championships are played at cold-weather sites without domes.
The new $1.6 billion home of the Jets and Giants was awarded the 2014 game on Tuesday.
"New York is a very unique opportunity for us," Goodell said. "It's the largest media market and home to two NFL teams. Let's see how the success is in New York and we'll go from there."
Kraft, who supported the decision to have New York and New Jersey host the championship, said he was "excited" about the Meadowlands game and that "the elements should be part of the game."
Goodell also said he planned to evaluate shared team practices -- something the Patriots and New Orleans Saints will attempt -- and other innovations to the NFL preseason schedule, which he said as of now "is not up to snuff because players aren't playing."
He said the league will also review after the season its decision to use its new rules for overtime just in the postseason.
"We plan to do the new overtime rules incrementally," he said. "We'll see how our experience goes in this year's playoffs."
Goodell said he had no updates on a new collective bargaining agreement, but said there would be no problems with this season and there is a long way to go before a possible strike or lockout.
"There will be an agreement," he said.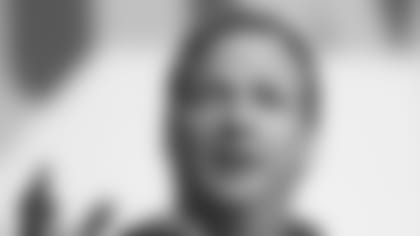 During the commencement, Goodell told the graduates that the principles and procedures he uses to run the NFL were modeled on those of his father, who was one of the first members of the U.S. Congress to publicly oppose the war in Vietnam. That earned him a spot on Richard Nixon's "enemies list" and, according to his son, effectively ended his political career.
"He was a tremendous influence on me and my brothers," Goodell said. "The world needs to hear the story of my father, who encouraged us to speak up and do what is right."
Others receiving honorary degrees were author and historian Doris Kearns Goodwin and her husband, playwright, speechwriter and presidential adviser Richard Goodwin; educator and author Gloria Ladson-Billings; and physicist and novelist Alan P. Lightman.
Goodell said that it was OK to dream, but you also need to "create a vision, a plan that will take your dream to its destination."
He also outlined how makes tough decisions, which recently included suspending star Pittsburgh Steelers quarterback Ben Roethlisberger.
"Get all the information," he said, "and then listen -- especially to those you disagree with."
Copyright 2010 by The Associated Press