Ok, so it's finally here. The real January 1st.
Football season has arrived. Baseball is heating up, basketball and hockey are in hibernation...but for gridiron fanatics, it's New Years' Day. NFL training camps begin this week, and even though the actual games are still a couple of weeks away, the covers can finally be pulled back on the not-as-long-as-it-used-to-be off-season. But there are questions - many of them.
Starting with...what is underneath those covers?
In New England, questions abound. True, there may not be as many in Foxborough as say, New York or Buffalo or Miami...but no team is a finished product in July and August. And yet, teams should come in relatively polished - or at least in shape - since the NFL is a full-time job for the players. Remember, back in the day, players used camp to get INTO shape. Not anymore. Those days are long gone. Flunk a physical or fail a conditioning run/test, earn a one-way ticket back to where you came from.
So let's put aside the mundane queries for the moment. For the Patriots, we'll boil it down to three major questions facing the team and the players as we enter Camp Gillette for 2014, and throw out a few scenarios along the way.
This Patriots team, and this Patriots offense, continues to revolve around TB12, and any assumption otherwise makes no sense. Whether Tom Brady is one of the elite quarterbacks in the game any longer or not isn't the point here...but whether or not he has the same kind of weapons at his disposal as, say, Peyton Manning is entirely the point. Can anyone argue that TB12 won't be "terrific-er" without some playmakers surrounding him?
Running backs that can make plays when they have the ball in their hands - and when they keep the ball in their hands - will play. Stevan Ridley knows this. Rookie James White has a chance here to create an opportunity for himself. Wide receivers that can go get the ball, on the occasion that a route might be miss-read or not run properly, with hands that can catch in traffic...with speed that can separate from defensive backs...are on the roster. Brandon LaFell's talents (can he hold the ball?), along with those of a healthy Danny Amendola (can he stay on the field?), could stand to make TB12's year superlative. While Brady may or may not be able to throw a deep ball with the kind of accuracy he had a few years ago, that's not where this Patriots' offense can excel.
It is over-simplifying things, but literally all Brady needs to do...to still be terrific...is get the ball in the hands of the playmakers at the right time. Should the offensive line regain some similar form from a few seasons ago and give Brady the time, this offense can be as dynamic and as dangerous as you find in the NFL this season. But the biggest potential playmaker of all remains one of the biggest question marks of all from the off-season.
Can Gronkowski still be Gronktastic?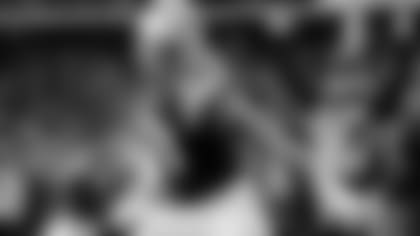 Rob Gronkowski is a supreme talent. He should be considered the best tight end in the game today, based on his physical abilities and the results he's left on the field thus far. But generally speaking, he isn't...mainly because he's been injured. A lot, recently. It has been noted here and elsewhere that Gronk's reckless abandon, with which he plays passionately, could be his biggest problem. Like Amendola, perhaps learning how to stay on the field could be Challenge #1 this year for Gronkowski. And, perhaps that's just not possible.
Gronk will be Gronk, and the team, coaches, fans and media are still thankful for that. Ok, maybe the fans and media are thankful for that, anyway. His boyish personality has been a welcome respite of honesty and reality. If Gronk-being-Gronk translates into performance - making big plays in the passing game, and then opening up other big-play opportunities for his teammates - no one will care about his overt enthusiasm for life and for football. But if he doesn't return to the field in a timely fashion...or worse yet, gets injured again once he does come back...how much of a hindrance will that be for TB12 and the offense to overcome?
Like it or not, much of the off-season focus has been on Gronkowski. To his credit, he's deflected much of it. But he, and this Patriots team, won't be able to do that for much longer. It's no secret, here or otherwise...a healthy Gronk makes this team that much better.
Health is a huge storyline for the Patriots as the season kicks off, and the health of uber-cornerback Darrelle Revis is a focal point for the defense, just as the health of Rob Gronkowski is important to the offense. Absolutely, Vince Wilfork's ability to play - and play effectively - ranks up there in importance for the defense. But having arguably the best cover corner (pre-knee injury) in the NFL, in your backfield, is a difference-maker.
It goes hand-in-hand, but if Revis covers the best receivers an opponent has to offer and covers them well, then Wilfork wreaks havoc on the line with his fellow line mates. Wilfork is the centerpiece and if he and Tommy Kelly can perform to near previous capacities...adding a still-improving Chandler Jones to a veteran line group (Sealver Siliga, Chris Jones, Joe Vellano, Marcus Forston also at tackle) at end with Will Smith in the mix turns a potential problem spot into a plus for the Patriots. Depth is improved here, even with the retirement of Armond Armstead last week. Throw a healthier Dominique Easley into this mix, and now you're talking. Or at least someone is.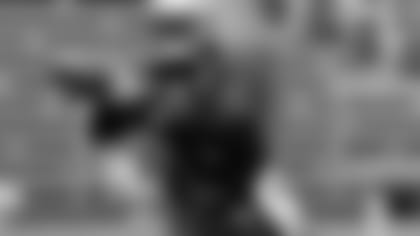 Because it's Revis that will make the difference. He suffered his ACL tear in 2012 while with New York, and spent last season in Tampa Bay with a rich contract. Too rich, apparently, for the Bucs' blood as they decided to move in a different direction with new staff...a direction that benefits New England this year. Revis was named Comeback Player of the Year by The Sporting News, starting all 16 games with a sack, 2 interceptions, 11 passes defended, 2 forced fumbles, a fumble recovery, and 50 tackles made. The unseen number here is "pass attempts avoided." How many times did a QB decide NOT to throw his way? How many times will that happen this season?
Let the prospects for success begin to swirl in that football-branded head you have, sure. But also be mindful that health is a huge factor. Developing depth beyond health is what will potentially give these Patriots the chance to be successful, and fans a real reason to celebrate at some point.
But go ahead and get started, if you must. After all, it's New Years' Day.
John Rooke is an author and award-winning broadcaster, and has been the Patriots' stadium voice for 22 years. Currently serving in several media capacities - which include hosting "Patriots Playbook" during the season on Patriots.com Radio for 13 years, and broadcasting college football and basketball for the past 26 years, Rooke is also a member of the Rhode Island Radio Hall of Fame.