Duane Charles Parcells is already in the Hall of Fame.
The big one, you know. The one in Canton, Ohio? The one that includes such football coaching luminaries as Vince Lombardi, George Halas, Paul Brown, Curly Lambeau, Tom Landry, Chuck Noll, Al Davis, Joe Gibbs and John Madden? 
He's already right there with the best of the best, having won two Super Bowls with the New York Giants in his eight seasons as head coach.
But he's not in the Patriots Hall of Fame. At least, not yet. And that's an omission that needs to be corrected.
No, Parcells didn't win a Super Bowl while head coach of the New England Patriots from 1993-96, but he did come out of retirement (at the time) to lead a formerly sad-sack, once-moribund franchise into a Super Bowl in his 4th season at the helm (SB XXXI). 
Prior to that big game appearance, if you can recall, his decision to coach here jolted new life into this organization, much like a defibrillator zaps a heartbeat back into rhythm. His arrival gave fans hope. They bought tickets for old, antiquated Foxboro/Sullivan/Schaefer Stadium. They showed up to games. They bought swag. 
The media, suddenly, paid attention as if the team mattered.
Pat Patriot underwent a makeover. So did the uniforms. The spotlight and positive attention toward the team gave employees a hop in their step and added pride in their jobs – I know, because I was one of them and grateful to have been one ever since.
Bill Parcells gave pro football the boost it needed in New England to save the sport from obsolescence, from vanishing in a tidal wave of indifference, drowning in a professional sea that was dominated at the time by the Boston Red Sox and to a lesser extent, the Celtics and Bruins.
The Patriots were such a poor fourth on the pro sports scene in New England, they barely registered a blip on the radar, rarely receiving headlines 'above the fold' in the local papers.
Bill Parcells changed that perception around here, perhaps forever. Wins, losses and years-coached aside, that's why he belongs in the Patriots Hall of Fame.
I completely understand the hard feelings some may have over the way in which he departed as head coach. Citing his professional desire to "shop for some of the groceries" at the time, his disagreements with Robert Kraft led him to leaving the Patriots after the SB XXXI loss to Green Bay straight into the waiting arms of a rival – the New York Jets. 
Considering his move more than 20 years later, it still makes little sense. But I can't say that I blame him. He was simply looking for the ability to do what Bill Belichick does today as head coach and defacto general manager – and that's make decisions on personnel he can 'coach up' himself.  
Parcells has also had second thoughts about how things went down at that time, telling The Athletic as recently as a year ago that he "regretted leaving the Patriots because there was a pretty good young team. We had a young quarterback, we had Curtis Martin, a premier back. I had a lot of speed at receiver, a great tight end, a young, up-and-coming defense – Ty Law, Willie McGinest, Tedy Bruschi.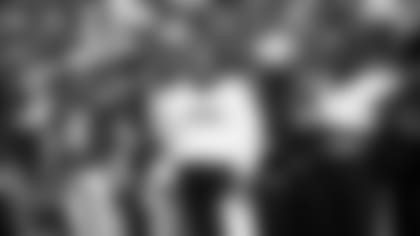 "We (also) had Troy Brown and Adam Vinatieri," he continued. "That was a long time ago. I don't think back. Temporarily it bothered me. I'd probably do things differently now if I had to do it again."
So you see, even though three declining seasons under Pete Carroll followed his tenure, the core of the first Super Bowl championship-winning team was already in place. He knew it then; we know it now. 
And there has been contrition for his actions at the time, too.
"I was absolutely too headstrong," he told USA Today six years ago. "And (Robert Kraft) might have been a little headstrong, too. I think both Kraft and myself, retrospectively, would have done things a little differently."
That situation has also been explained by Mr. Kraft. "Look, I was a new owner," he also told USA Today. "I had a lot of debt. I had stardust in my eyes.  I had a Hall of Fame coach. I was green and new. And I don't think Bill had ever dealt with someone like myself.
"He had a contract that said he'd coach year to year," Kraft added. "And that didn't make me feel secure. He was coaching year to year, making personnel decisions. He used to drive down to Jupiter, Florida at the end of the year and he'd say he'd decide whether he was coming back to coach.
"That didn't inspire confidence in me."
The way Bill Parcells left the Patriots certainly didn't leave a positive feeling about his tenure overall, despite the rebuild and the second all-time Super Bowl appearance in team history. But as we all know, time has a way of healing wounds or correcting fault. Perspective changes. Truth usually wins out in the end.
And the truth here is, Parcells helped this team – this franchise – become what it is today. With him, the Patriots became a contender on the field and a stronger business entity off of it because of his ability to coach, and also his ability to inspire confidence in others both on and off the field. 
League-wide respect has since followed. Without him, who knows?
We may not have a Patriots Hall of Fame to discuss today. We may be talking about 'what might have happened' if the Patriots had relocated to St. Louis 26 years ago. 
But we're not, and for that we're thankful. Whether as a coach, a contributor or a veteran presence, Bill Parcells' arrival in New England helped change the course of history around here. And as the Hall of Fame is a museum which showcases history – both the good and the not-so-good – leaving a significant piece of history out of the franchise's story simply isn't an accurate account. 
It isn't right. He has been a candidate for induction into the Patriots' Hall three times previously.
It's time to remember what Parcells' arrival and tenure meant to football in New England. He belongs in this Hall, too.
I was both happy and humbled to have been asked to serve on the nominating committee this year, and not at all surprised that 13 players and coaches from the Patriots' past were named for potential inclusion. 
You simply could not go wrong with anyone who was nominated. Ultimately, you have the honor of electing the 2019 choice into the Patriots' Hall, which is a fantastic way for all Patriots to celebrate the history of the team together. Our task was simply to decide upon the three finalists for you to consider.
The nominating committee included a 10-person senior committee of Patriots' Director of Football Research (and one-time assistant under Chuck Fairbanks) Ernie Adams, Ron Borges (Boston Globe/Herald and a Canton voter), Ron Hobson (Quincy Patriot-Ledger), Jim Donaldson (Providence Journal), Bill Burt (Lawrence Eagle-Tribune), Mark Farinella (Attleboro Sun-Chronicle), Glen Farley (Brockton Enterprise), Carlo Imelio (Springfield Union News), Matt Smith from Kraft Sports Productions and our own Paul Perillo from Patriots.com.
The remainder of the committee included Patriots' Hall of Fame Executive Director Brian Morry, Pro Football and Patriots' Hall of Famer Andre Tippett, Patriots' Hall of Famer Steve Nelson, Butch Stearns of WFXT (Fox 25), Patriots.com's Fred Kirsch, radio play-by-play man Bob Socci and producer Marc Cappello (98.5 The Sports Hub), ESPN's Mike Reiss, Boston Sports Journal's Chris Price, the Boston Globe's Jim McBride, the Boston Herald's Kevin Duffy and NBC Sports Boston's Phil Perry, along with yours truly.
That's some company. And quite the brain trust through the years.
The nominees, in no particular order of importance:
Richard Seymour
Mike Vrabel
Rodney Harrison
Bill Parcells
Julius Adams
Fred Marion
Mosi Tatupu
Russ Francis
Chuck Fairbanks
Lawyer Milloy
Randy Moss
Larry Eisenhower
Tim Fox
The senior committee's election of offensive tackle Leon Gray is timely and warranted. Other players and coaches, obscured by the glare of the Kraft Championship Era, will someday follow and deservedly so. 
My support this year was thrown behind the candidacy of Richard Seymour and Mosi Tatupu, in addition to Coach Parcells. Seymour was the best at his position during his time here as a four-time all-Pro and three-time Super Bowl winner, and he remains a strong candidate for eventual inclusion into Pro Football's Hall of Fame. 
Tatupu, who passed away in 2010, made his name as a crowd and fan-favorite mostly for his work on special teams. What you might not know is Tatupu, as primarily a fullback, also once led the NFL in single-season rushing yard average, running for 5.5 yards per carry in 1983. 
What you might also not know is that he was the consummate teammate – beloved by his fellow Patriots in the locker room for his leadership, ability and dedication to the game and to his family. 
And shouldn't that be a big part of what the 'Patriot Way' – and the Patriots Hall of Fame – is all about?
John Rooke, an author and award-winning broadcaster, is entering his 27thseason as the Patriots' stadium voice. Currently serving in several media capacities - which include hosting "Patriots Playbook" on Patriots.com Radio - Rooke has broadcast college football and basketball locally and nationally for more than 30 years and is a member of the Rhode Island Radio & Television Hall of Fame and RI's Words Unlimited Hall of Fame.