The Patriots placed defensive tackle Brandon Mitchell on injured reserve and filled his roster spot by re-signing veteran running back Raymont Harris.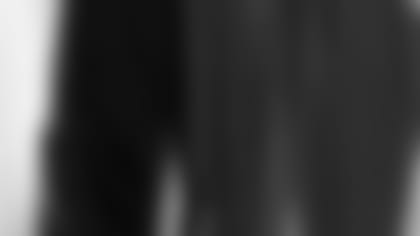 ]()
            Mitchell injured his leg in the Kansas City game when he received a questionable hit from Chiefs second-year guard John Tait. Mitchell had just about beaten the left guard and was rushing after quarterback Elvis Grbac when Tait dove back into his legs and brought him down.  

Head Coach Bill Belichick would not discuss the play on which Mitchell was hurt, but he did say the injury was unfortunate because the third-year player was starting to play better of late. Mitchell had struggled all season with a calf injury, but Belichick said he had been much more active in the last few weeks. Belichick added that Mitchell would likely need surgery to repair the injury.
Harris, who spent all of training camp with New England, was released by Denver last week after spending much of the season as a backup to Mike Anderson and Terrell Davis. He had 10 carries for 22 yards and two catches for 19 yards this year with the Broncos.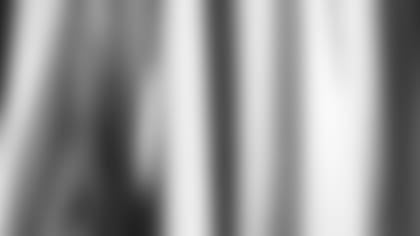 ]()
            The five-year veteran originally signed with the Patriots on Feb. 14 of this year and had started strong for the Patriots by averaging 6.4 yards on nine carries against San Francisco in the preseason opener. He had 88 yards on 27 carries in the preseason, but he was beaten out for the starting job, and Harris was released. He admitted the move surprised him.  

"I was borderline heart-broken," Harris said. "I felt like I had worked extremely hard during the offseason and during the preseason to get myself to the point where I thought I was going to be able to do some things to help the team. When the decision was made for me to be released, it hurt tremendously. But, after a few days of sulking, you have to pick your head up and realize that there are a couple of things you can do, and that this is the nature of the business."
Despite the earlier disappointment, Harris was excited to get another chance with the Patriots.
"I thought it was over for me as far as being here," Harris said. "I know they made the decision to go a different route, which is understandable. When I got the call I was very excited.
"This is something I love to do. Whenever you get the chance to do it, no matter where it is, you welcome it with open arms."
The move to reacquire Harris was no doubt related to the fumble problems that have plagued Kevin Faulk and the rib injury that has slowed rookie J.R. Redmond. Faulk has fumbled six times and lost five of them, including a costly fourth-quarter turnover against the Chiefs. Faulk fumbled with the Patriots looking to run the clock down, and two plays later Kansas City scored a touchdown.
Belichick did not speak specifically about Faulk's situation, but he did discuss the importance of holding on to the ball. He stressed that the team needed to be able to depend on whomever had possession of the ball at any given time.
The running back corps has also been hurt because of Redmond's injured ribs. He had assumed the starting role and experienced some success, but his injury forced him to be inactive on Sunday. Redmond did not start the previous week against Detroit, but came in as a reserve when the ground game struggled. Because Redmond's status has been questionable for several weeks, Belichick needed a dependable back, which he feels Harris is.
"We felt that with the type of games we are headed for, Raymont would be a tough, physical player," Belichick said. "He is a good cold-weather player, and we liked what we saw from him in training camp."
Harris joked that he has trimmed years off his style in order to fit better with the youth movement the team decided to take when he was released in August.
"I trimmed up my beard and cut my hair a little bit," Harris said. "I am a little hipper and younger now. My whole aura was just off last time around."
Harris said he is also realistic about his tenure with the team. He would like to make enough of an impression in the final three games to earn an extended stay, but he'll worry about his future later.
"Ideally I would like to be longer term, but I have to really focus on the present," Harris said. "For me it has worked out better when I haven't been looking to the future too far. I'm basically looking at today and this week to see what I can do to help this team. I think if I focus on that, everything else will fall into place."
New England currently has 52 players on its active roster.
Tuitele back, Morey gets injury settlement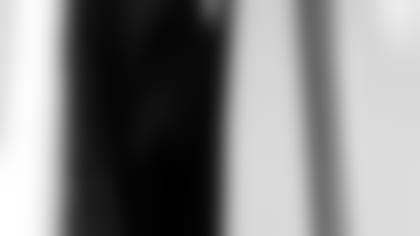 ]()
            The team also made changes to its practice squad, as linebacker Maugaula Tuitele was brought back. The Colorado State rookie spent a few weeks on the practice squad earlier this year and spent one game on the active roster, recording an assisted tackle against Detroit.  

Tuitele was released on Dec. 1 so the team could bring in linebacker Marc Megna. He returned in place of wide receiver Sean Morey, who was given an injury settlement after he suffered an ankle injury last week.
Andruzzi out for Chicago game
Starting left guard Joe Andruzzi will miss the Patriots game in Chicago after suffering a knee injury in the second half against the Chiefs. Andruzzi was replaced on Sunday by second-year player Grey Ruegamer, who will likely get the start this weekend.
The Patriots had several other players on the injury list. Listed as questionable are: wide receiver Troy Brown (leg); safety Tony George (toe); linebacker Rob Holmberg (shoulder); linebacker Ted Johnson (thigh); running back J.R. Redmond (ribs); and defensive end Greg Spires (leg).
Those listed as probable are tackle Bruce Armstrong (knee); quarterback Drew Bledsoe (thumb); quarterback John Friesz (knee); cornerback Ty Law (shoulder); and defensive tackle Henry Thomas (knee).
Tight end work appreciated
Belichick offered high praise for the work of tight ends Jermaine Wiggins and Rod Rutledge. The two totaled eight catches for 68 yards and a touchdown.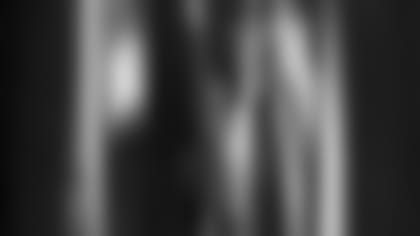 ]()
            Wiggins, who joined the team late last Tuesday, made an solid first impression with five receptions for 41 yards and a touchdown. Rutledge, who has become an active part of the passing game since the release of Eric Bjornson, had three catches for 27 yards and now has 15 grabs on the year.  

"The production from the tight end spot is a welcome addition," Belichick said. "It helped spread out the field, and hopefully we will continue to get production there."
Adam Vinatieri's 53-yard field goal to end the first half on Sunday was the third-longest in team history, and it was his longest make in an outdoor game. His consecutive streak of 16 makes, which ended when he missed a 37-yarder later in the game, is the second longest in team history… With his team-high 12 catches on Sunday, Troy Brown now has 68 for the year, which ranks him eighth in the AFC.