WEEK 3 · Fri 08/25 · 8:15 PM EDT
Patriots
New England Patriots
AT
WBZ / Patriots Preseason Network
A look at all the ways to watch and listen to this week's Patriots preseason game against the Tennessee Titans.
TELEVISION
This week's game will be broadcast by the Patriots Preseason Television Network and can be seen in every New England state, as well as Alaska and Hawaii. The preseason network's flagship station is WBZ-TV CBS in Boston. Bob Socci provides the play-by-play and is joined by former Patriots quarterback Scott Zolak in the broadcast booth and studio analysis by senior editor Paul Perillo. WBZ's Steve Burton will provide sideline analysis.Devin and Jason McCourty will be featured in "The McCourty TwinCast" to complement the broadcast. The TwinCast will stream on Patriots.com and WBZ.com in the local Patriots market..
PATRIOTS PRESEASON TV NETWORK
Boston, Mass. WBZ-TV Ch. 4
Springfield, Mass. WWLP-TV Ch. 22
Hartford, Conn. WCTX/WTNH-TV Ch. 8
Portland, Maine WMTW-TV Ch. 8
Bangor, Maine WVII-TV Ch. 7
Manchester, N.H. WMUR-TV Ch. 9
Providence, R.I. WPRI-TV Ch. 12
Burlington, Vt. WCAX-TV Ch. 3
Anchorage, Alaska KYUR-TV Ch. 13
Fairbanks, Alaska KATN-TV Ch. 2
Juneau, Alaska KJUD-TV Ch. 8
Honolulu, Hawaii KFVE-TV Ch. 5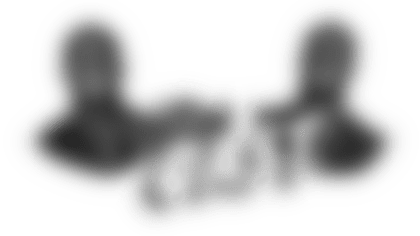 THE MCCOURTY "TWINCAST"
The Patriots announced an alternate viewing option for preseason telecasts, featuring Devin and Jason McCourty. The new venture, "The McCourty TwinCast," will complement the traditional preseason telecasts on WBZ-TV 4 in Boston and the Patriots Preseason Network of affiliates throughout New England for each of the Patriots three preseason games.
The TwinCast will stream on Patriots.com as well as WBZ.com.
NOTE: Live stream is restricted to Patriots home market only.
MOBILE WEB AND IN-APP STREAMING
Watch Patriots preseason games live for free in the official Patriots app (iOS & Android) and on Patriots.com safari mobile web. Local market games are restricted. Please check local TV listings for availability. If it is available to watch on local TV it will be available to watch in the Patriots app and website.
This week's preseason game will also stream live with a special German language broadcast exclusively available to those in Germany, Austria and Switzerland.
*Geographic and device restrictions apply. Local & prime-time games only. Data charges may apply.
Live game streams are also available on NFL Official App for those outside the New England area.
LOCAL RADIO
98.5 The Sports Hub is the flagship station for the Patriots Radio Network. A complete listing of the network's 33 stations can be found here. The television broadcast will be a simulcast of the game on the radio during the preseason.
SATELLITE RADIO
SiriusXM App: 821 (NE), 830 (TEN) | SiriusXM: 380 (NE), 226 (TEN)
NFL+
Watch live out-of-market Preseason games, live local & primetime Regular Season and Postseason games on your phone or tablet, game replays, and more. With NFL+ you'll be able to watch Patriots games if you live outside the New England local market. Start your 7-day free trial today!
Game Pass International (Outside of the US)
Watch every game live and on-demand, plus RedZone and NFL Network! *Blackout restrictions apply.
PREGAME AND POSTGAME SHOWS
Dunkin' Patriots Pregame Social: Join us on Friday night from 5:45 PM - 7:45 PM on the Patriots.com homepage for the Dunkin' Pregame Social radio broadcast. Host Rob 'Hardy' Poole is joined by Patriots.com's Paul Perillo and Mike Dussault to preview all the action and get the fans take heading into each game. The broadcast is also available on the official Patriots app for iOS and Android.
Patriots Postgame Show: Immediately after the game host Rob 'Hardy' Poole from 98.5 The Sports Hub returns with Patriots.com's Paul Perillo and Mike Dussault to break down all the action. You'll hear live press conferences, exclusive player interviews and more. on the Patriots Postgame Show exclusively on Patriots.com Radio and the official Patriots app for iOS and Android.
IN-GAME ON PATRIOTS.COM
Kirsch Words In-Game Live Blog: Join us on the homepage of Patriots.com during the game as Patriots Editor-in-Chief Fred Kirsch offers his live commentary on all the action. Plus, get live stats, score updates, highlights and more.