FOXBOROUGH, Mass. (AP) -- So the Jets weren't all talk - trash talk - after all.
Now Rex Ryan's rowdy bunch is headed to its second straight AFC championship game after New York backed up its coach's boasts with a 28-21 win Sunday over the New England Patriots - the team with the best record in the NFL.
Mark Sanchez threw three touchdown passes and the Jets sacked Tom Brady five times in the most-hyped of the weekend's four postseason games following a week of verbal potshots from both teams.
New York led its fierce rival 14-3 at halftime before Brady's 2-yard touchdown pass to Alge Crumpler and Sammy Morris' run for a 2-point conversion made it 14-11 late in the third quarter. But Sanchez came right back with a 7-yard scoring pass to Santonio Holmes and New York finished the upset with Shonn Greene's 16-yard touchdown run.
The Jets (13-5) kept Ryan's prediction of a Super Bowl appearance alive. The Patriots (14-3) lost their third straight postseason game.
"Maybe everybody else never believed, but we believed," Ryan said. "We're moving on. Same old Jets, back to the AFC championship. The only difference is this time we plan on winning."
They lost last season to Indianapolis 30-17, but now have another chance for their first Super Bowl berth since 1969 when another loudmouth, "Broadway Joe" Namath, backed up his guarantee with a 16-9 win over the Baltimore Colts.
Ryan has said many times that the Jets are a Super Bowl-caliber team, and has irritated fans, opposing players and media with his bold remarks. Last week he said the game was a contest between him and Patriots coach Bill Belichick. Then, after Antonio Cromartie called Brady an expletive on Tuesday, Ryan said he wouldn't punish his cornerback.
The ultra-serious Belichick wasn't as kind to Wes Welker.
The wide receiver was benched for the Patriots first series for subtle remarks apparently directed at Ryan. Welker made several references to feet in his news conference Thursday, interpreted by some as a dig at recent foot-fetish reports involving Ryan.
"I didn't think anything about it. I'm just waiting for the opportunity to go out and play," Welker said. "I respect the New York Jets. I respect Rex Ryan."
Belichick refused to comment on why Welker missed the first series.
When the game ended, Belichick walked slowly to midfield where he met Ryan, patted his conqueror on the back with his left hand and shared some words.
"We just didn't do enough things well today," Belichick said. "It's obvious."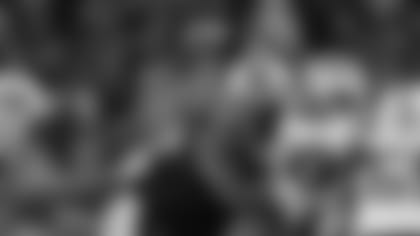 ]()Sanchez completed 16 of 25 passes for 194 yards and touchdowns to LaDainian Tomlinson, Braylon Edwards and Holmes. Brady, who played poorly for his second straight postseason game, was 29-for-45 for 299 yards, two touchdowns and one interception.
"I don't even know what to say right now," Tomlinson said. "What an unbelievable win for our team."
After Greene scored the Jets last touchdown, he put the ball on the ground like a pillow and rested his head on it. A quiet climax to a loud week.
Now Sanchez gets a chance to beat one of the NFL's best quarterbacks for the third straight week when he faces Ben Roethslisberger after knocking off Peyton Manning, who won the NFL's last two MVP awards and Brady, who is a favorite to win his second in four years.
"He's just now getting better and better and better," Ryan said.
And the trash talk just keeps coming.
"Big Ben, he's next on our list," Edwards said.
The Steelers have been installed as 3-point favorites.
In one of their worst halves of the season, the Patriots looked more like the ragged group that went 5-11 in Belichick's first season in 2000 than the steamrolling machine that led the NFL this season with a 14-2 record and 32.4 points per game.
In the first two quarters, Brady absorbed three sacks and was sent scrambling at least that many times. He misfired on an interception on his first series after finishing the season with a league-record streak of 335 passes without a pick.
Then on the Patriots fifth possession, trailing just 7-3, they botched a fake punt attempt. Patrick Chung took the short snap and fumbled. He got the ball back but all escape routes closed quickly. He was tackled at the Patriots 37 with 1:06 remaining.
Plenty of time for Sanchez.
Just one week earlier, Indianapolis had taken a 16-14 lead with 53 seconds left on Adam Vinatieri's 50-yard field goal. But Sanchez brought New York back, connecting with Edwards on an 18-yard gain to the Colts 14, and Nick Folk kicked a 32-yard field goal as time expired, sending the Jets to Foxborough.
This time, after runs of 17 and 5 yards by Tomlinson and an incompletion, Sanchez hit Edwards for a 15-yard score and the Jets led 14-3 at halftime.
Fifty minutes before the game, a pumped-up Brady ran onto the field, jumping and clapping as he headed for the end where a couple of Jets were tossing the ball. It was the closest he would come to their end zone for nearly three quarters.
About 15 minutes after that, Ryan got his first boos when he was shown on the Gillette Stadium video screens hugging Jason Taylor as the linebacker was loosening up.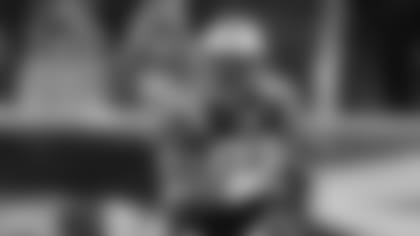 ]()The fans had little to cheer about early in the game.
The Patriots first series ended when David Harris intercepted the ball and ran 58 yards before a determined tight end Alge Crumpler finally caught up and tackled him at the Patriots 12. The Jets wasted the opportunity when Folk's 30-yard field goal attempt went wide left.
New England settled for a 34-yard field goal by Shayne Graham and a 3-0 lead one play after Shaun Ellis sacked Brady for the second time on the series.
Sanchez was off-target early, overthrowing three open receivers on his first three possessions. After throwing a low incompletion on the next series, the second-year quarterback with the 4-1 postseason record finally found his range.
He found Jerricho Cotchery for 9 yards, setting up a third-and-6 at the Patriots 45. New England forced him out of the pocket on the next play, but he scrambled away from the pressure and unloaded a 37-yard completion that Edwards caught on the left sideline at the 8. Tomlinson then ran one yard before scoring on a 7-yard pass that put the Jets ahead to stay.
The Patriots frustration showed when left guard Logan Mankins drew an unnecessary roughness penalty when he shoved Marquice Cole after the whistle. Brady took a knee on the next play, ending the half.
Notes: The Patriots lost for the first time in nine games and were held to their third lowest point total in a game. The Jets and Cleveland held them to 14 points this season. ... The Jets set a franchise record for road victories in a season with their eighth, one more than last season's team.
© 2011 The Associated Press. All rights reserved.