JIM COLCLOUGH, ORIGINAL BOSTON PATRIOT
(March 31, 1936 - May 16, 2004)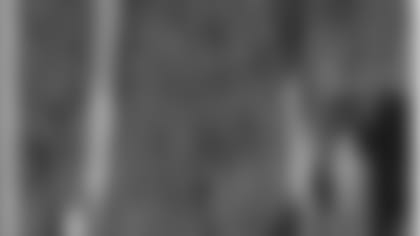 ]()
             FOXBOROUGH, Mass. - The New England Patriots are saddened to learn that Jim Colclough, an original Boston Patriot who appeared in 126 games during his nine-year AFL career, died Sunday night after battling a recent illness.  

"We are deeply saddened by the news of Jim's passing," said Patriots owner Robert Kraft. "Like so many of his teammates, Jim represented the Patriots with great dignity, both on and off the field, and proudly remained an active part of the New England community for more than four decades. He always had a smile on his face and a twinkle in his eye that was warm and welcoming. We extend our condolences to the Colclough family."
Colclough launched his professional career as a defensive back for a season in the Canadian Football League, but returned to his native New England in 1960 when he signed as a receiver with the Boston Patriots of the American Football League. That year, he led the team with 49 receptions for 666 yards and nine touchdowns. For the next nine seasons, he was one of the most productive players in the AFL, compiling 283 career receptions for 5,001 yards and 39 touchdowns. His 17.7-yard average per reception remains third in franchise history and his 39 touchdown receptions currently ranks fourth.
He held the Patriots career record with 5,001 yards receiving until Stanley Morgan eclipsed it in 1983 and he remains one of only five Patriots players to reach the 5,000-yard receiving plateau. His 283 career receptions still ranks seventh in franchise history.
He was born James Michael Colclough on March 31, 1936 in Medford, Mass. and was raised in Quincy, Mass. After starting for two seasons at Quincy High, he attended Boston College before launching his professional career in 1959.
Following the 1965 season, Colclough was traded to the New York Jets, but was re-acquired by the Patriots via a trade prior to the start of the 1966 season.
Jim is survived by his wife, Sally, and six children; Michael, Steven, Michelle, Sean, Billy and Patrick.
Visiting hours will be held on Wednesday, May 19 from 4:00 p.m. to 8:00 p.m. at the Hamel, Wickens & Troupe Funeral Home located at 26 Adams Street in Quincy, Mass. (617) 472-5888. A memorial service will be held at the United First Parish Church, located at 1306 Hancock Street, on Thursday, May 20 beginning at 10:00 a.m.