The New England Patriots have placed linebacker Andy Katzenmoyer on injured reserve and activated rookie Adrian Klemm to the 53-man roster.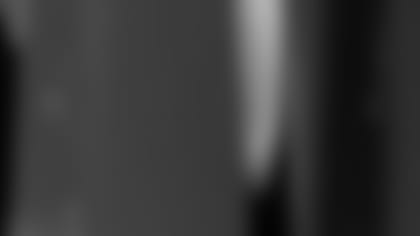 ]()
            Katzenmoyer, who has not been with the team since late last week, is suffering from a nagging back injury. He is currently in Ohio getting a second opinion on the injury, which published reports indicate is a bulging disc. The exact injury has not been discloseed by the team.  

The second-year player started for much of last season and at the start of 2000 because of injuries to Ted Johnson. Both times Johnson returned, Katzenmoyer was used in passing situations as a coverage man.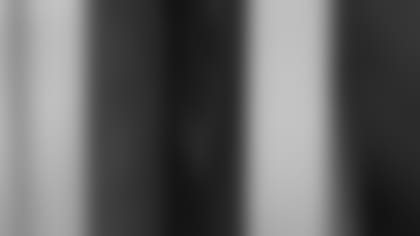 ]()
            Klemm, the team's top draft choice, missed the first six weeks of the season after being placed on the physically unable to perform list. After Week Six he was given a 21-day window to practice with the team before the Patriots had to decide whether to activate him or place him on injured reserve.  

The Hawaii product is expected to be the left tackle of the future for New England. Veteran Bruce Armstrong is the starter now and is three games away from setting the team record for games played, but the activation of Klemm will give the rookie a chance to get live action late in his first season.
The Patriots made one other roster move, adding wide receiver Tony Gaiter to the practice squad. Gaiter, a sixth-round draft pick in 1997, was with the team for much of training camp before being released. Head Coach Bill Belichick said he wanted depth at the receiver spot because rookie Dane Looker was experiencing tightness in his leg and practice squad player Sean Morey has a finger injury.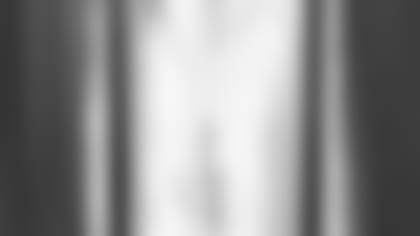 ]()
            The consistent play of defensive end Bobby Hamilton earned him a contract extension Tuesday. New England added three years to the defensive end's current deal.  

Hamilton has started all eight games for the Patriots after several seasons of spot play with the New York Jets. Though Hamilton is 29 years old, Belichick said his is physically younger than most players with the same amount of experience.
"He's had a lot less wear and tear on him than some other guys," Belichick said. "Bobby keeps himself in pretty good condition. He works hard and is a very conscientious player. This year he has really taking advantage of the opportunities he has gotten."
Bills will bring physical game
Lawyer Milloy is expecting a tough game when Buffalo comes to town this Sunday. While all AFC East games are battles, recent games between the Patriots and Bills have been especially close.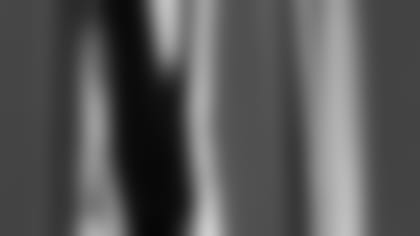 ]()
            "Buffalo is always one of the more physical games every year," Milloy said. "Whenever we play these guys it seems like they have a lot of veterans who are at the top of their game. I know they are on a high right now because of the way they played in their victory last week."  

Buffalo beat the New York Jets 23-20 last Sunday on a last-second field goal. The Bills offense also looked good with Doug Flutie back at the helm, something that will make life difficult for the New England defense, according to Milloy.
"He's a great player. For whatever reasons he always gives us hell out there, particularly with his legs," Milloy said of Flutie. "He's a quarterback who can ad lib and make plays on the run. So he forces the defense to be very disciplined. Obviously in our last 12 games or so we haven't been as disciplined as we need to be.
"With [injured starter Rob] Johnson, you have somebody who is going to stay still. You have a target that you can hit. That's not the case with Flutie," Milloy said. "If the receiver is running an in route, that route can convert into a stop-and-go because of the way he runs his offense. The receivers are able to tailor their game to his style. With Rob Johnson they have to be more precise with their routes and have better timing. Both of their quarterbacks are competitive and have been successful in this league.
"A couple weeks ago when Rob Johnson went down and I knew we had them coming up, I was thinking, 'here we go with the Flutie Flakes again.' It adds another ingredient to the week that we don't really want to hear about."
New England's defense will need to keep Flutie as bottled up as possible, as the Patriots-Bills game has all the makings of a close one. The last four games between the teams have been decided by a total of 20 points. Five of New England's six losses have been by eight points or less, and three of the four Buffalo wins have come on a Steve Christie field goal with less than four minutes left in the game.
November has been good to the Patriots. Despite an 0-3 record last season, the Patriots have the fifth-best record in the conference for November games since 1995. At 12-9 (.571), New England's mark is behind only Pittsburgh (13-9), Buffalo (15-7), Jacksonville (14-6) and Denver, whose 17-4 record is tops with an incredible .809 winning percentage… Rookie Sammy Morris will attempt to tie Joe Cribbs' Buffalo team record for rookies by scoring a running touchdown in his fifth consecutive game… Bills receiver Eric Moulds will break a team record if he gains 100 receiving yards this weekend. Moulds, who has 284 yards and two touchdowns in his last three games against New England, has topped 100 yards in three straight games, which ties the mark set by Andre Reed in 1989 and Elbert Dubenion in 1964.