The New England Patriots commitment to Ty Law for the future has been reaffirmed after the cornerback met with Owner Robert Kraft to clear the air over his off-field problems late in the season.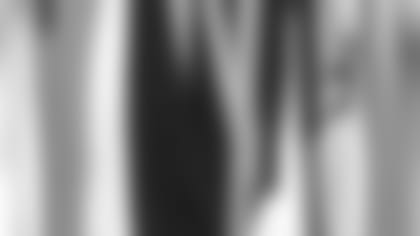 ]()
            Law and Kraft met for a couple hours Thursday to talk for the first time since the player was suspended. Discussions went very well, and both sides came away from the meeting confident of a strong relationship between the parties.  

"I always felt Ty was a solid citizen and that's why we made the commitment we did in terms of his contract," Kraft said. "After his incident north of the border, he held a press conference which I felt was very good. I was disappointed later, when I learned he would be contesting the fine, but after our talk I'm happy that everything is resolved and now his focus is solely on helping his team win."
Law's career in New England will continue, but this was not a certainty when the 2000 season ended. On Dec. 18, Law was stopped at the Canadian border by U.S. Customs officials and fined for possession of the drug ecstasy the morning after New England had won in Buffalo. Law held a press conference the next day and apologized, saying he would accept full responsibility for his actions.
A day after Law spoke, Head Coach Bill Belichick suspended the cornerback for the season finale, at which time Law left the team. In the following couple months, Law's agent, Carl Poston, filed a grievance to appeal the fine.
Law told the Boston Globe that the grievance was the result of a miscommunication between he and Poston, and that the agent filed it in order to protect his client.
The Patriots filed a countergrievance calling for Law to repay a prorated portion of his $14 million signing bonus under the claim that he had violated the terms of his contract. Law's future with the team looked to be in jeopardy.
Such is no longer the case. In the end, Law will pay the original $87,500 fine by the team, and Kraft will drop his pursuit of any portion of the signing bonus.
Despite having a tough season in 2000 by his standards, Law is still a front-line starter at cornerback. New England has plenty of holes to fill in its lineup, and knowing Law will take his customary spot in the secondary is a relief to the team.