The Patriots have some difficult decisions to make en route to a league maximum of 53 players by Tuesday's 4 p.m. ET deadline.
As mentioned in previous projections, New England only has a handful of open roster spots up for grabs after accounting for roster locks and positional minimums. With a defense returning ten of its 11 starters from a year ago and an offense with a clear veteran core around starting quarterback Mac Jones, the numbers crunch is challenging for many roster hopefuls.
Heading into cutdown day, we estimate that the Patriots have 36 roster locks: Mac Jones, Bailey Zappe, Rhamondre Stevenson, Ezekiel Elliott, JuJu Smith-Schuster, DeVante Parker, Kendrick Bourne, Tyquan Thornton, Hunter Henry, Mike Gesicki, Trent Brown, Cole Strange, David Andrews, Mike Onwenu, Riley Reiff, Davon Godchaux, Deatrich Wise, Christian Barmore, Keion White, Lawrence Guy, Matthew Judon, Josh Uche, Ja'Whaun Bentley, Jahlani Tavai, Marte Mapu, Chris Board, Christian Gonzalez, Jonathan Jones, Marcus Jones, Jack Jones (pending off-field), Kyle Dugger, Adrian Phillips, Jabrill Peppers, Jalen Mills, Joe Cardona, and Matthew Slater.
Then, fringe-roster locks such as Anfernee Jennings, Demario Douglas, Conor McDermott, and veteran tackle Calvin Anderson, pending his status on the non-football illness list, will likely make the team. The Pats will also have a punter and kicker, bringing us to 42 players, meaning there are 11 open spots theoretically as the team trims its roster to 53 players.
After taking in every training camp practice and preseason game this summer, here's a final stab at an initial 53-man roster projection for the Patriots: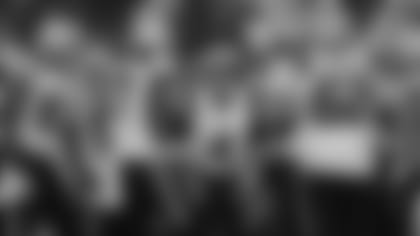 Quarterback (2): Mac Jones, Bailey Zappe
Cuts (2): Trace McSorley, Malik Cunningham (WR)
Malik Cunningham was a fun training camp storyline, and we'll always have the final drive against the Texans in the preseason opener. Right up there with Quinn Nordin's in-stadium practice. I also believe the Patriots should've given Cunningham more opportunities to develop at quarterback. He showed natural instincts as a passer and plus-mobility, while the wide receiver experiment was a flop. Nevertheless, Cunningham's projects as an extremely useful scout-team quarterback and developmental athlete on the practice squad. Mac has played like the unquestioned starter all summer, Zappe is clearly the top backup, and there's really little reason to carry a third quarterback on the initial roster.
Running Back (4): Rhamondre Stevenson, Ezekiel Elliott, Pierre Strong, J.J. Taylor
Cuts (3): Ty Montgomery, Kevin Harris, CJ Marable
Rhamondre and Zeke are going to dominate the backfield snaps, with the duo likely splitting early-down duties, while Stevenson continues as the primary pass-catching back. However, it still felt wrong going with any fewer than four running backs. Strong had a disappointing summer due to injury and performance, but as a fourth-round pick in his second season, there's too much untapped potential and athleticism to walk away this early. With two bruisers leading the way, Taylor makes the roster as another change-of-pace back. He's always had good elusiveness and contact balance as a ball carrier, and now added serviceable pass-blocking to his game. Harris is a replacement-level back who should clear waivers, and Montgomery isn't durable enough. This will be the Stevenson and Elliott show, with Strong and Taylor occasionally adding a speed element.
Update: the Patriots traded running back Pierre Strong to the Brown for OT Tyrone Wheatley Jr. on Sunday. The move is a mild surprise given Strong is only in his second season, but adds depth at offensive tackle, an area of need. My roster projection has its first miss.
Wide Receiver (6): JuJu Smith-Schuster, DeVante Parker, Kendrick Bourne, Tyquan Thornton, Demario Douglas, Kayshon Boutte
Cuts (2): Thyrick Pitts, Raleigh Webb
Alright, I'm in on six wide receivers. Although it's tough to project a role for Boutte beyond an injury replacement, he has improved with each practice and showed too much potential to risk losing him. Along with backing up Parker and Smith-Schuster, who carry some injury risk, you must also factor in the long-term plan at the position. The Patriots only have Parker, JuJu, and second-year wideout Tyquan Thornton under contract beyond the 2023 season. I'm not ready to give up on Thornton, but I'm also not counting on him, while you never know what the future holds for the vets. Getting the LSU product through waivers will be challenging, and he has shown enough promise to think about him in a larger role come 2024. That's the justification for keeping Boutte. Douglas, on the other hand, is essentially a roster lock as arguably the most dynamic route-runner and shiftiest pass-catcher in the group. I'm expecting big things for the sixth-rounder out of Liberty, who has a clear path to be an immediate contributor as a gadget/slot in Bill O'Brien's offense.
Tight End (3): Hunter Henry, Mike Gesicki, Anthony Firkser
Cuts (3): Matt Sokol, Scotty Washington, Johnny Lumpkin
Could the Patriots probably sneak Firkser onto the practice squad? Yes. But what keeps making me gravitate toward three tight ends is O'Brien's love for 12-personnel. Obviously, the two big-ticket vets will be the primary weapons in two tight-end sets, or whatever you want to call Gesicki. However, the Patriots need to consider that neither brings plus-blocking in the run game, while both vets are already banged up heading into the regular season. If you're going to base out of 12-personnel, you have to carry some depth at tight end. Ultimately, Firkser is the more versatile blocker and a better downfield route-runner than Sokol, so I flipped a coin and landed on the Harvard product. But if in-line blocking is more important, Sokol should get the nod – it was close between those two.
Offensive Line (9): Trent Brown, Cole Strange, David Andrews, Mike Onwenu, Riley Reiff, Sidy Sow, Jake Andrews, Atonio Mafi, Conor McDermott
NFI: Calvin Anderson, IR: Kody Russey, Cuts (4): Andrew Stueber, James Ferentz, Bill Murray, Chasen Hines
With so much uncertainty along the offensive line, we are going heavy here, no pun intended. New England only carried eight offensive linemen initially last season, but Onwenu and Strange's statuses for the regular-season opener are unknown. Reiff left the preseason finale with an injury, and a slew of guys didn't dress against the Titans (Onwenu, Strange, McDermott, Russey, Mafi). Without knowing who will be available in Week 1, stacking the deck with insurance policies makes sense.
The three rookies are either roster locks or Foxboro Flu candidates, while McDermott had enough good tape last season to keep him as another tackle option. Yes, it hurt to cut Hines, a personal favorite at guard based on his preseason film. But carrying a guard-only player as the tenth lineman is tough numbers-wise. If the Patriots have their best five available, and that's a big if, then they should be fine. I'm not going to panic until they're either shorthanded or the projected starting five struggles (LT - Brown, LG - Strange, C - Andrews, RG - Onwenu/Reiff, RT Reiff/Onwenu).
Update: the Patriots traded running back Pierre Strong to the Brown for OT Tyrone Wheatley Jr. and acquired OT Vederian Lowe on Sunday. The move is a mild surprise given Strong is only in his second season, but adds depth at offensive tackle, an area of need. Lowe and Wheatley will surely make the initial 53-man roster, bringing into question the future for McDermott and potentially a redshirt year for one of the three rookie lineman, likely Jake Andrews. Swing and miss for my roster projection.
_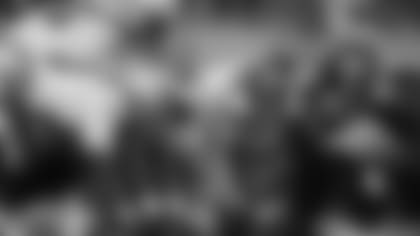 Defensive Line (7): Deatrich Wise, Davon Godchaux, Christian Barmore, Keion White, Lawrence Guy, Daniel Ekuale, Sam Roberts
PUP: Trey Flowers, Cuts (3): Carl Davis, Jeremiah Pharms, Justus Tavai
Some will probably predict Lawrence Guy as a surprise cut, but that seems unlikely. Barmore hasn't shown enough as a run defender to surpass Guy, White is a developmental rookie best suited for a specific role, Ekuale is a sub-rusher, and Roberts is a nice find but needs more work. Although Guy sticks around, I'm keeping Roberts over veteran nose tackle Carl Davis. Davis will probably be told not to go far as a vested veteran who can buy time until a roster spot opens up. There's too much upside with Roberts as a base 3-4 defensive end to carry a backup nose tackle over him. Roberts's explosiveness into engagements and upper-body power allow him to reset the line of scrimmage consistently. He has the makings of a future early-down run defender with more seasoning to harness his aggressive play style.
Edge Defender (4): Matthew Judon, Josh Uche, Anfernee Jennings, Ronnie Perkins
Perkins was the only player here who is considered a potential cut candidate. Judon and Uche are poised for monster seasons as pass-rushers once again. Jennings had a rock-solid summer with good play strength to set the edge and added juice on stunts, so they're locks. Perkins, on the other hand, battled injuries once again this summer. When he was out there, Perkins was noticeable in practice really for the first time in his career and made plays in the preseason games. He has the makings of a well-rounded edge defender who can convert speed-to-power and set the edge, like Jennings, but he needs more reps. Even though the injuries are frustrating, Perkins has done enough to make the team. He played hard in preseason action.
Linebacker (4): Ja'Whaun Bentley, Jahlani Tavai, Marte Mapu, Chris Board
Cuts (4): Mack Wilson, Calvin Munson, Diego Fagot, Joe Giles-Harris
Although we can argue if it's truly a surprise or not, Wilson was my final roster cut this season. There are things to like about his athleticism/play speed, instincts in coverage, and if he makes the team, he'll contribute in the kicking game. However, Wilson is not playable in run situations, and the Patriots are so dime-package heavy on third down that it's hard to envision a role for him in obvious passing situations. The Pats will roll out six DBs, play their five-man rush package, and go to work on third down, so if Wilson isn't playing as a sub-package linebacker, where is he playing on defense? Mapu and the rest of the do-it-all safeties pushed Wilson off the roster. Munson deserves credit for his effort in the third preseason game and is a potential core contributor in the kicking game, but he can be retained on the practice squad. They don't need to worry about keeping Munson on the initial roster.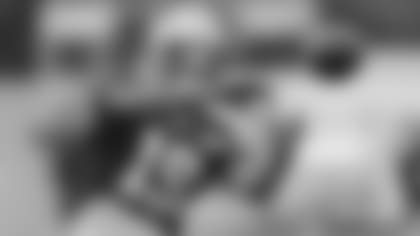 Cornerback (5): Christian Gonzalez, Jonathan Jones, Jack Jones, Marcus Jones, Myles Bryant
IR: Isaiah Bolden, Cuts (4): Shaun Wade, Ameer Speed, Quandre Mosely, Rodney Randle
Wade gave it a good run in his second camp in New England, and Bolden might've made it if it wasn't for the awful injury. But, ultimately, the Patriots stick with the status quo at corner. Although his deficiencies in man coverage drive us all crazy sometimes, there are zero indications that Bryant's spot is at risk. Plus, Bryant should be in a role better suited to his instincts and versatility as a utility man in the secondary who isn't asked to stick with wideouts who simply are better athletes than him in man coverage. The Patriots have better man coverage defenders to handle those responsibilities now, freeing up Bryant, who had a great summer, to roam around in zone/help roles. Lastly, if Jack Jones isn't available due to legal reasons, Wade gets his spot. Wade was one of my final cuts.
Safety (4): Kyle Dugger, Adrian Phillips, Jabrill Peppers, Jalen Mills
Cuts (2): Joshuah Bledsoe, Brad Hawkins
Bledsoe's body type fits the mold for a Pats box safety, and he has contributed in the kicking game, but the Patriots have too many similar skill sets in the room to carry a fourth hybrid safety behind Dugger, Phillips, and Peppers. Unless they lose multiple layers due to injury, Bledsoe is a healthy scratch every week, and he hasn't gotten much better over the years. Mills will make this defense better now that he's playing in the middle of the field, with the ability to cover tight ends and make instinctual plays on the ball. Still, finding ways to fill Devin McCourty's shoes is a potential Achilles heel on defense. I haven't loved what I've seen from Phillips or Peppers playing centerfield, and Dugger's playmaking instincts are too good to play him 15-plus yards off the ball on every snap. It's a legitimate concern for this secondary, who really misses McCourty and might need to change their coverage tendencies to make up for losing DMac. We could be looking at more two-high safety shells and Fangio-style disguising (hiding coverage shell for as long as possible) to make quarterbacks indecisive. I would also expect Bryant to factor into this rotation as well. He might be the best free safety they have.
Specialists (3): Chad Ryland, Bryce Baringer, Joe Cardona
Cut/trade: Nick Folk, Cut: Corliss Waitman
Folk did absolutely nothing to lose his job to Ryland. But the Patriots don't cut healthy fourth-round picks, and we are splitting hairs between the two kickers, so the edge will always go to the younger player. Ryland's range on field goals and kickoffs is better than Folk's, while his accuracy inside 50 yards is good enough. Given the state of kicking around the NFL, there's no doubt the Patriots will shop Folk in a trade. It'll come down to where they see the value between either getting something for Folk via trade or attempting to retain him on the practice squad as insurance in case Ryland regresses. Ultimately, they'd probably rather keep Folk around, but expecting him to pass up opportunities elsewhere is not fair. As for the punter battle, it is not as close. Baringer had a rough stretch in practice, but the shanks disappeared in the preseason games, and the rookie has a ridiculous leg. Waitman will be back on the practice squad so that they can keep a left-footed punter around. Yes, scout-team punters are a thing, too.
Coverage Aces (2): Matthew Slater, Brenden Schooler
Whether it's wishful thinking or not, the Patriots releasing DaMarcus Mitchell and Jourdan Heileg earlier in camp gives off the vibe that head coach Bill Belichick recognizes that there are fewer and fewer snaps in the kicking game, meaning the Pats don't need to carry as many coverage aces. Plus, Davis will be back mid-season to provide reinforcements, linebacker Chris Board is essentially another ace, and guys like Munson and Webb can be stashed on the practice squad.
Last Three On: J.J. Taylor, Ronnie Perkins, Anthony Firkser
Last Three Off: Mack Wilson, Chasen Hines, Joshuah Bledsoe
DISCLAIMER: The views and thoughts expressed in this article are those of the writer and don't necessarily reflect those of the organization. Read Full Disclaimer