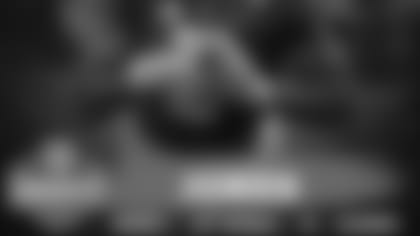 Started career at Alabama as a wide receiver before moving to cornerback as a sophomore in 2013. Played in 51 career games and totaled 108 tackles, one sack, seven interceptions, four forced fumbles and two fumble recoveries.
Also utilized as punt returner, fielding 46 punts for 618 yards and four touchdowns.
Played in 15 games and compiled 37 tackles, two interceptions, two forced fumbles and one fumble recovery.
Also returned 42 punts for 530 yards and led the nation with four touchdowns, the most in a single season in Alabama's history. His 530 return yards rank second all-time in Alabama single-season history.
Named Defensive MVP of the Cotton Bowl vs. Michigan, State, finishing with three tackles and an interception. Also added five punt returns for 80 yards and a touchdown.
PFW PRE-DRAFT NOTES
Andy Hart:Former WR. SPT/PR. 6 fumbles as a returner. Smooth and confident in coverage. High points ball. Good stop-and-go. Just physical enough. Feisty. Knocks balls away. Tackles. Versatile with some upside.
Paul Perillo: Four-down player; Plays with an edge; Shows good technique/instincts; Scrappy and willing tackler.
THE QUOTES
"So, Cyrus - versatile player, played on the perimeter mostly at Alabama, was very effective punt returner, had four punt-return touchdowns his senior season. [He] has really good ball skills, really good with the ball in his hands as a returner, kind of has some position versatility and has additional value on fourth down." - Nick Caserio, Patriots Director of Player Personnel
"I don't think there's anywhere I can't line up and be successful on the football field. I played outside most of my career at Alabama and I had success. I don't think there's any reason why I can't line up on Sundays and do the same thing, so I feel as though I'm very confident that I can play on the outside." - Cyrus Jones
Joe Thuney, OL (N.C. STATE)
COLLEGE HIGHLIGHTS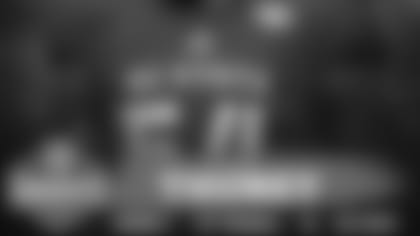 Named a first-team All-American by USA Today, the first Wolfpack offensive lineman to earn All-America honors since Outland Trophy winner Jim Ritcher in 1979. Also a first-team All-ACC performer on the media team, he was the first Wolfpack offensive lineman to earn that honor since 2003.
Did not allow a sack in 589 snaps during 2015 ACC play from his left tackle spot.
Started games at four of the five positions on the offensive line: LT, LG, RG & RT
Selected to compete in the 2016 East-West Shrine game.
PFW PRE-DRAFT NOTES
THE QUOTES
"I think the thing about Thuney is his overall versatility. He started at guard. He started at left tackle this past season. Actually, when Dante [Scarnecchia] went down there to work him out, we actually snapped him, worked him at center. Whether he can actually play center is yet to be seen but the overall value he brings in terms of versatility is something that's hard to find." - Nick Caserio, Patriots Director of Player Personnel
"I think I see myself as more of an interior guy: more as guard, center. If it gets to a pinch in the game, I can go at tackle but it's really wherever coach wants me to play. And I have experience at all five so wherever he sees me best, I think that's the best fit for me."* - Joe Thuney*
JACOBY BRISSETT, QB (N.C. STATE)
COLLEGE HIGHLIGHTS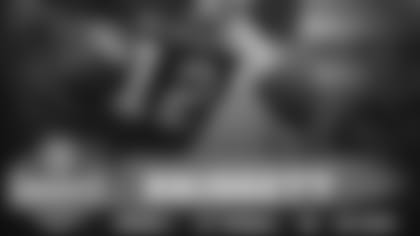 Began his collegiate career at Florida before transferring to NC State after the 2012 season.
Sat out the 2013 season and took over as Wolfpack starting QB in 2014.
Played in 13 games and completed 221-of-370 passes 2,606 yards and 23 touchdowns and five interceptions. Also rushed 139 times for 370 yards and six touchdowns.
PFW PRE-DRAFT NOTES
Andy Hart: Good sized athlete. Makes wow! plays. Throwns on run. Not elite arm, but OK. Captain and leader. Decent deep touch. I like his upside as a developmental guy.
Paul Perillo:Good athlete who made a ton of plays; Can throw on the run; Tends to float the ball too much; Could be interesting with NFL coaching. 
THE QUOTES
"Two-year starter in the ACC, big guy, good size, athletic, strong, did a better job of taking care of the football this year, decent touchdown to interception ratio. He played in a couple quality programs." - Nick Caserio, Patriots Director of Player Personnel
"You've got one of the greatest coaches of all time in Bill Belichick, and you've got Josh McDaniels who's a very good coach, and you've got Tom Brady who you can learn from in every aspect of your life, so I'm just excited to be a sponge in the room and get around those guys and learn from them." - Jacoby Brissett
VINCENT VALENTINE, DL (NEBRASKA)
COLLEGE HIGHLIGHTS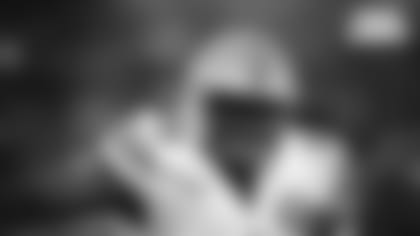 Vincent Valentine was a mainstay on the defensive line for three seasons. The 6-3, 320-pound Valentine was an imposing run-stopper, while also showing great athleticism for his size. Valentine made the decision to forgo his final season of eligibility to enter the NFL Draft.
Named Honorable-Mention Big Ten All-Freshman Team in 2013.
Nebraska Scholar-Athlete Honor Roll (Spring 2013).
PFW PRE-DRAFT NOTES
THE QUOTES
"Valentine actually played anywhere from zero all the way out to five techniques. He's primarily an interior defensive tackle, but very strong, very physical, good run player, well-coached, playing for Coach [Bo] Pellini." - Nick Caserio, Patriots Director of Player Personnel
"I think I'm a big, stout guy. [I'm] definitely a good bull-rusher. I feel like I'm versatile like you guys said and so I could play at any position that the coaches put me in so I'm just ready to get to work. Whatever the coaches want me to do I'm willing to do it. I'm just ready for the ride." - Vincent Valentine
MALCOLM MITCHELL, WR (GEORGIA)
COLLEGE HIGHLIGHTS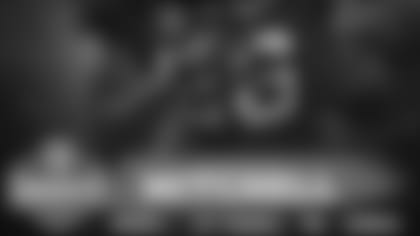 Played in 34 games with 22 starts over five years at Georgia and finished third in school history with 174 receptions for 2,350 yards and 16 touchdowns. Also posted nine rushing attempts for 70 yards.
Contributed on special teams with 12 punt returns for 56 yards and 17 kickoff returns for 364 yards.
Named offensive captain as a senior.
Started all 13 games and posted career highs with 58 receptions for 866 yards and five touchdowns.
Earned the David Jacobs Award, given annually to the player who best portrayed courage, spirit, character and determination.
Capped his collegiate career with five receptions for 115 yards and a touchdown vs. Penn State in the Taxslayer Bowl.
PFW PRE-DRAFT NOTES
Andy Hart:Good production. KOR and PR. Hight points the ball. History of knee injuries. Long arms. Natural athlete with solid hands. Uses body to shield.
THE QUOTES
"Solid kid, yeah, absolutely. He's got a good story. [He] works hard, and [he's] versatile. He's a good player." - Bill Belichick, Head Coach
"Being drafted here in a special place on a team is a dream of mine but I have dreams that go beyond that so it's not about being drafted. It's about coming in, working hard, being productive and helping the team as much as I can." - Malcolm Mitchell
KAMU GRUGIER-HILL, S (EASTERN ILLINOIS)
COLLEGE HIGHLIGHTS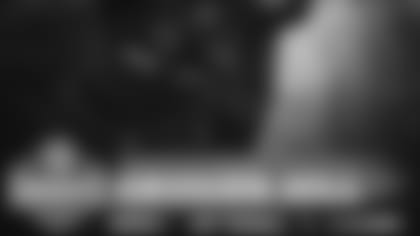 Played in 49 games at linebacker over his four-year career and earned first team Ohio Valley Conference as a junior and senior. 
Started 10 games at linebacker and finished year with 70 tackles, ranking third on team and second on the team with 6½ sacks. Also had 16½ tackles for loss on the season to rank 12th in the NCAA.
Named first team All-Ohio Valley Conference.
PFW PRE-DRAFT NOTES
THE QUOTES
"He's an interesting player. He is kind of built like a safety, plays like a linebacker. [He] plays a lot down in the box, as a linebacker would. Physically he is probably built a little more like a safety. I think that part of his value to our team would be in the kicking game just based on the position he plays. And then defensively, probably just like a lot of guys, we're just going to have to figure out what the best fit would be." - Bill Belichick, Head Coach
"I think special teams are number one. In college, I didn't have much of a backup, my coaches kind of protected me. At the next level, I think that's going to be one thing that I think I will definitely succeed at. Huge emphasis on that." - Kamu Grugier-Hill
ELANDON ROBERTS, LB (HOUSTON)
COLLEGE HIGHLIGHTS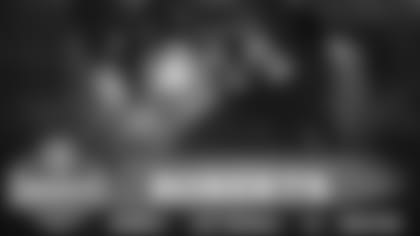 During his three-year career at Houston, played in 34 games and totaled 175 tackles, seven sacks, one interception, two forced fumbles, five passes defensed and 23 1/2 tackles for loss.
Named to 2015 first team America Athletic Conference after leading the conference with 142 totals tackles.
Started his collegiate career at Morgan State and played one season before transferring to Houston.
Started all 14 games and led The American Athletic Conference with 142 total tackles.
Had double-digit tackles in seven games including Houston's win over Florida State in the Chick-fil-A Peach Bowl where he finished with 10 stops including two for loss.
PFW PRE-DRAFT NOTES
THE QUOTES
"I think Elandon's a very instinctive player. I think you can see that on film. Whatever his measureables are, he plays to them. He plays fast, he plays strong, and he's very productive in terms of being around the ball so we'll see how all that translates at our level. He seems to be a very instinctive player, a smart player, has good awareness and can find the ball." - Bill Belichick, Head Coach
" My dad went by the saying of 'Don't be a follower, be a leader', and I think that's what comes in on the field for me. I know with the New England Patriots organization that you see a lot of players that are leaders on the field and I'm just glad and I'm blessed to be a part of the organization." - Elandon Roberts
TED KARRAS, G (ILLINOIS)
COLLEGE HIGHLIGHTS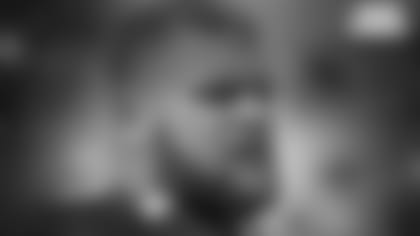 Made 43 career starts along the offensive line at Illinois.
Was a two-time All-Big Ten honoree: third team in 2015, honorable mention in 2014.
Was a three-time Academic All-big Ten selection (2012, 2014 & 2015).
Was a 2015 team  captain.
Played 88.6% of snaps during the regular season and helped the Illini allow just 20 sacks against (1.67 per game).
Illini Warrior Effort Award winner
PFW PRE-DRAFT NOTES
THE QUOTES
"My whole family is football players and football coaches. Every male in my family has played college football. I'll be in the fifth in the NFL in my family and I'm very grateful to join that fraternity. I'm very grateful for the opportunity to play in the NFL." - Ted Karras
DEVIN LUCIEN, WR (ARIZONA ST.)
COLLEGE HIGHLIGHTS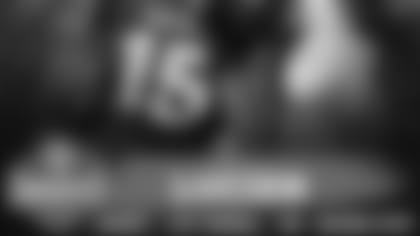 Played in 45 games with 20 starts and recorded 124 receptions for 1,827 yards and 12 touchdowns during his college career (three seasons at UCLA and one at Arizona State.
Was a graduate transfer out of UCLA who signed with ASU for his final season.
Appeared in all 13 games with 10 starts and led the team with 1,074 receiving yards and eight touchdowns on 66 receptions. His 66 receptions are tied for the seventh most in a single season in ASU history and his 1,075 receiving yards are the 11th most in a single season in ASU history.
Tallied four 100-yard receiving games, including three consecutive to close out his career. 
Earned the team's John Jefferson Outstanding Receiver Award
PFW PRE-DRAFT NOTES
THE QUOTES
"You very rarely see a player do what Devin did. Transfer within the conference. Of course he came back and played really well against UCLA. I think there was a relationship that he had with the quarterback and that certainly benefited him and he had a good year at Arizona State, better than what he had previously had at UCLA." - Bill Belichick, Head Coach
"I knew that I had to leave UCLA to put myself in the best position to be drafted. Becoming a New England Patriot is literally a dream. Being able to play and do some things with Tom Brady and the great receivers they already have there already. I'm really excited about it." - Devin Lucien