While Bill Belichick would like more production out of his linebackers, the coach believes that veteran Chris Slade has been making plays when he has had the chance.
            [![]()]()

            The New England pass rush is not as consistent as necessary for success. Slade, whose strength throughout his career has been pass rushing, has not been on the field in as many passing situations as has been the case in the past. Belichick said that has more to do with splitting up assignments than with Slade's play.  

"I think Chris does a pretty good job rushing. He's had some opportunities to rush. He and Willie [McGinest] and Greg [Spires] kind of split a couple of positions on some third down package so all three of those guys aren't usually in there together," Belichick said. "Usually it is either one or two of the three of them. I don't think we have a lot of depth overall, and we have tried to manage the playing time so that one guy is not out there for every play."
For the season Slade is third on the team in tackles behind Tedy Bruschi and Lawyer Milloy and second in sacks behind Spires. He also has also forced two fumbles. Though Spires has rushed in more third down situations, Belichick pointed out that Slade has made plays this season.
"In Greg's case, he has done a pretty good job for us rushing on third down and in some passing situations. But that is not to say that Chris, just like in the Jet game he had a sack and stripped Vinny [Testaverde] for a big turnover there," Belichick said. "So Chris, when he has had opportunities, has done a pretty good job of it."
Coaches coming together well
At the midway point of his first season, Belichick is not only learning to adjust to his players, but he is also still learning about his coaching staff.
Belichick has five holdovers from last years Patriots staff [Jeff Davidson, Ivan Fears, Dante Scarnecchia, Brad Seely, DeWayne Walker].
He also has two assistants that came from the Jets [Charlie Weis, Eric Mangini], three coaches who were with other NFL teams in 1999 [Dick Rehbein, Mike Woicik, Markus Paul], and two coaches who made the jump from the college ranks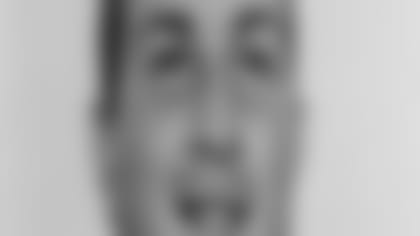 Buoniconti, a member of the Patriots Hall of Fame, was previously announced as the Senior Committee's nominee. He played linebacker for the Patriots from 1962-68. Buoniconti was voted to the AFL all-star game five times as a Patriot and ranks seventh overall in Patriots history with 24 interceptions.  

Since the inception of the Bye Week in 1990, Bill Belichick's teams have a 7-4 record following their bye and have won five of their last six contests. In those seven wins, his teams have allowed just 15.3 points per game, and in the past three years, Belichick's defense with the Jets surrendered just 32 points in three games following the bye week, good for an average of just 10.7 points per game. The Jets won each of those games… The Patriots are 4-7 after their bye week and are 2-2 since 1996… Bledsoe has thrown 22 touchdowns compared to only nine interceptions in 14 career games against the Bills.