If you're pet owner in New England, chances are your four-legged loved one has some pretty sweet Patriots gear. Some of the biggest Petriot fans headed to Patriot Place for one of the toughest competitions around the day before the AFC Championship, where ruff-ly 20 pets competed in the in Petco's PETriots Championship Show.
The pups marched in a parade through PetCo at Patriot Place and competed to prove that they were best in show for terrific prizes. Owners and their pets had the chance to win a PetCo grooming package, a Petco training package and Patriots gear for their humans after battling it out in Most Creative entry, Best Owner and Pet Combo and Best Patriots Player Representation categories. They even got the chance to have a photo op with the GOAT and Patriots cheerleaders.
Pups and their humans brought out their best gear and costumes, with one foregoing the jerseys altogether. Jennifer Pyne may have worn a throwback red Rob Gronkowski jersey, her English bull terrier, Visa, donned a hot dog suit complete with bun, dog and condiments. For being creative,Visa took home second place.  
"We knew a lot of people would go for the shirts and stuff so we went for the concession stand," she said.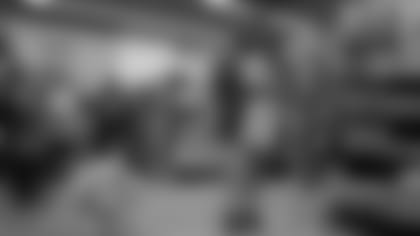 This was the perfect way for fans to get involved with the team before they took on the Jaguars on Sunday afternoon.
"Everybody here wants to support in any way," said General Manager of Patriot Place, Brian Earley. "So pet owners and everyone here at Patriot Place is very supportive of the team."
So with plenty of pets taking home prizes on Saturday, it's no wonder the team was in the winning spirit the following day. Now they're on to Minnesota and we can't wait to see what they have in store for both two-legged and four-legged Patriots fans.