After success at the Super Bowl in New Orleans, the Patriots are tapping the Bayou for future talent, trading up to get Louisiana State quarterback Rohan Davey with the 117th pick, then taking Davey's college teammate, defensive end Jarvis Green later in the fourth round with the 126th pick.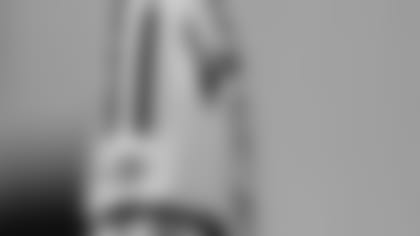 ]()
            For the second straight day the Patriots traded up to get a player on offense, dealing two picks to Denver in order to pick Davey. The Patriots gave the Broncos their second fourth-round pick (131st overall) plus the first of two fifth round picks, the (144th overall). Getting the 6-2, 240-pound Davey gives New England three quarterbacks on the roster, with **Drew Bledsoe** getting traded to Buffalo for a 2003 first-round pick.  

Not the most polished passer in the draft, Davey did leave his mark at LSU. He was the only quarterback in school history to throw for more than 3,000 yards in a season, and despite only 12 starts, he ranks fifth in school history with 29 touchdown passes and sixth with 4,415 yards passing.
Davey did not see it as a problem to join a New England roster that already had two Pro Bowl quarterbacks, Bledsoe and Tom Brady. In his mind, he was relieved to know where he was going.
"I look at it as an opportunity for me to come in and learn from both of those guys [Bledsoe and Brady], as well as my coaches and teammates around me," Davey said. "I'm just looking to come in and do everything I can possibly do to help the team and the chemistry."
Born in Jamaica, Davey did not start playing football until his sophomore year in high school.
After leading LSU to an outright SEC championship last fall, Davey finished his college career in style at the Sugar Bowl against Illinois. He earned game MVP honors after completing 31-of-53 passes for 444 yards and 3 touchdowns.
Green touted his leadership qualities.
"He is a hell of a leader," Green said. "He was respected as a man and as a leader. When he talked, everybody listened."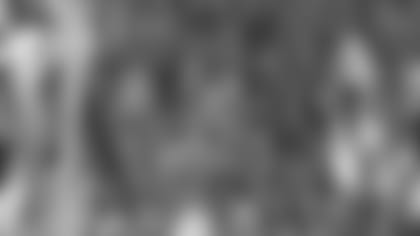 ]()
            As for his own situation, Green was completely surprised to get the call from New England. He did not visit or speak with the team at all before the draft. The only contact he had was with scout **Jason Licht**, whom he met at the scouting combined.  

Green was a solid pass rusher for the Tigers, getting 20 sacks in his career, ranking fourth in school history.
As of now, New England's next pick is the 168th overall, which falls in the fifth round. Beyond that they also have one seventh-round pick remaining. That is subject to change with other moves possible today.