It's always good to go home, but for one Patriot, going home this week was even more special than a quick visit to his old stomping grounds. 
Valdosta, Ga., the hometown of Malcolm Mitchell, dubbed March 6 "Malcolm Mitchell Day" for the Super Bowl Champion.
On the Bazemore-Hyder Stadium field, where Malcolm played in his high school days, he was welcomed back to a crowd, celebrated for his contributions to the Patriots season in his rookie year and given a key to the city. Malcolm accepted this and addressed the crowd, alongside the city's mayor, John Gayle.
https://www.instagram.com/p/BRYTOtshQFK/?taken-by=money_mitch26
Despite being far from New England, many who attended the ceremony sported their New England Patriots gear to support their hometown star. The day celebrated both his on the field accomplishments, as well as his work promoting reading and writing among students.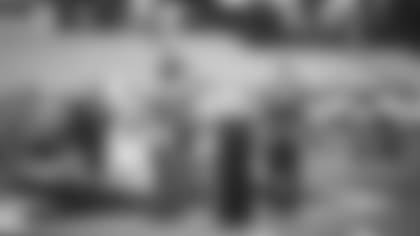 Valdosta's newest holiday landing in March is fitting for Malcolm. With it being National Reading Month, the day helped kick off weeks of events focused on promoting reading through Read with Malcolm. 
Starting March 20, Malcolm with return to the Northeast to launch his "Read Across New England" tour, where he will be visiting and reading with schools across the region. He will then return to Georgia for his "Hometown Reading Tour."
Check out more photos from "Malcolm Mitchell Day" in the gallery below. 
FULL GALLERY
Malcolm Mitchell went back home this week and was welcomed back with his very own day, as declared by the city.