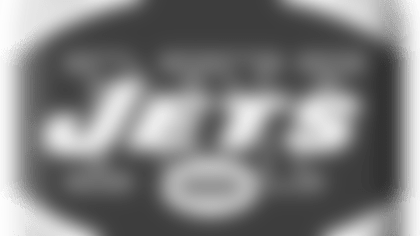 Actually, the Jets did nothing to garner this advantage but considering the fact that Tom Brady was the Patriots leading rusher and the team finished with just 16 yards on the ground it's hard to go any other way. The fact is the Patriots never tried to run, choosing instead to put the game entirely in Brady's hands. That was partly due to New York's stout front but also because New England's passing attack has yet to be stopped this season. Sticking with this matchup, Brady's 11-yard scramble for a first down wasn't even a designed play. Otherwise, he managed to squeak the ball over the top on a fourth-down sneak and James White's 3-yard run on second-and-two in the fourth quarter were the only positive plays. LeGarrette Blount lost 3 yards on his three attempts, and a 1.8-yard average on the Patriots nine overall carries says it all.
When the Patriots passed: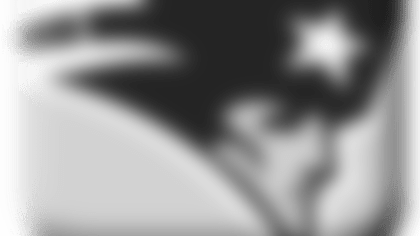 Brady was outstanding, especially considering the events that were transpiring around him. First, as mentioned earlier the game was on his shoulders. He attempted 57 passes (he was sacked three times) and was victimized by at least 10 drops from his receiver. Still, he managed to complete 34 of 54 for 355 yards and a pair of touchdowns, both coming in the fourth quarter as the Patriots rallied from behind. He looked to Rob Gronkowski more often and was rewarded. Gronkowski was targeted 16 times and caught of them for 108 yards and a touchdown. But it was Danny Amendola who made the difference. With Julian Edelman (five catches, 54 yards) and Brandon LaFell (two catches, 25 yards, five drops) struggling, Amendola came up with several big plays. He finished with eight catches for 86 yards and the go-ahead touchdown. The TD was a terrific catch in traffic, and on the next series he topped that with a leaping grab near the sideline. Brady's proficiency avoiding the rush and buying time helped the patchwork offensive line, and ultimately led the Patriots to victory.
When the Jets ran: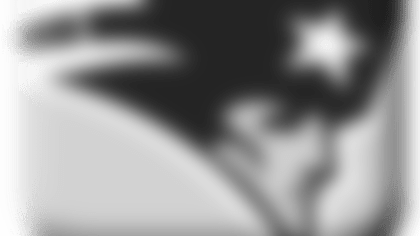 The Patriots defensive front turned in its best performance of the season, bottling up the physical Jets running game throughout the day. Chris Ivory entered the game as the AFC's leading rusher but found no running room. He finished with 41 yards in 17 carries for a 2.4-yard average. His backup Zac Stacy was no better, finishing with just 19 yards on seven carries for a 2.7 average. The Patriots rotated liberally up front with Alan Branch, Malcom Brown, Sealver Siliga and Akiem Hicks all seeing time but it was the play of the linebacker – Dont'a Hightower specifically – that was the difference. Hightower was a physical force, finishing with 10 solo tackles and many of them came with authority. Jamie Collins was his typically mobile self and chipped in with six solo stops, and the two managed to control the Jets ground game for four full quarters. As a team the Jets finished with just 89 yards on 29 attempts, and 29 of those yards came from Ryan Fitzpatrick scrambles. Dominant work from the front seven.
When the Jets passed: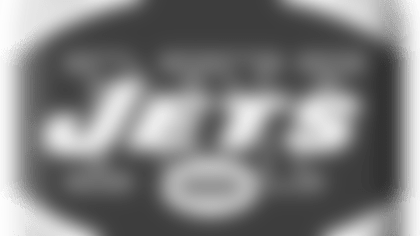 With Ivory and the ground game under control the visitors had to rely on Fitzpatrick and the journeyman back delivered. He completed 22 of 39 passes for 295 yards and a pair of touchdowns and no interceptions. Many of his throws converted moved the chains as the Jets went an impressive 8 of 13 (57 percent) on third down with several coming on third-and-10. Eric Decker got the better of Malcolm Butler and finished with six catches for 94 yards. He also drew three penalties on Butler, only one of which was accepted. Brandon Marshall was quiet but still managed 67 yards on four catches while being doubled by Logan Ryan and Devin McCourty much of the day. Justin Coleman did a nice job against the Jets extra receivers, although he did surrender a touchdown to Jeremy Kerley. The secondary struggled at times but when the game was on the line the defense protected a 3-point lead by forcing a three-and-out, with Coleman applying nice coverage on Devin Smith.
Special Teams: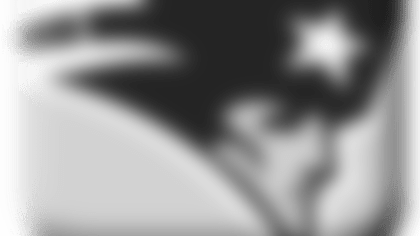 Once again the Patriots kicking game provided a boost. The Jets were forced to sign Steve Weatherford off the street during the week and his punting helped the Patriots win the field-position battle. Weatherford averaged a net of just 30.8 yards on his four punts and Edelman and Amendola did a nice job a grabbing his consistently short kicks. That allowed New England to take over at their 39, the Jets 47, their 41 and 46 on four straight possessions. Those short fields helped kickstart an offense that was finding the yards tough to come by against a talented defense. Stephen Gostkowski and Nick Folk were both perfect on their kicks and delivered strong kickoffs. The lone blemish for the Patriots could have been disastrous as Collins failed to recover a late onside kick and Marshall grabbed it to give the Jets one last chance. Ultimately New York ran out of time and the miscue didn't come back to haunt them, however.