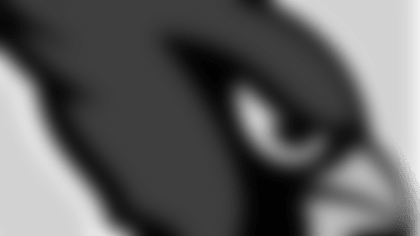 With very few exceptions the Patriots were unable to generate much push in the running game. That wasn't entirely surprising considering the patchwork nature of the offensive line, which featured rookie guards and Cameron Fleming at left tackle making just his third career start. LeGarrette Blount had two tough runs – a 6-yard touchdown in which he dragged several Cardinals tacklers into the end zone and a 13-yarder on third-and-11 late to help set up the go-ahead field goal. Even with those two efforts he finished with just 70 yards on 22 carries and a 3.2-yard average, and his costly lost fumble in the third quarter completely turned the game around. The visitors were in control with a 17-7 lead at the time, and Blount's fumble gave Arizona a short field and suddenly momentum turned. The Patriots had just nine efficient runs on 27 attempts (excluding Jimmy Garoppolo scrambles) and had several negative runs along the way. New England finished with 106 yards on the ground but the fact that Josh McDaniels was patient enough to run it as often as he did provided some assistance to Garoppolo. Overall not a bad effort.
When the Patriots passed: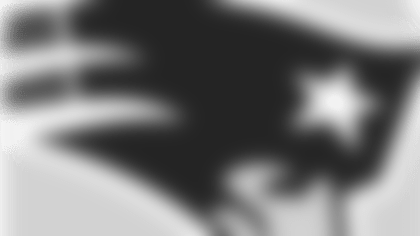 Few would have thought this game would unfold the way it did with Garoppolo making his first start behind a suspect offensive line and without Rob Gronkowski. Despite dealing with some occasional pressure, Garoppolo efficiently moved the Patriots offense right from the start, engineering a 74-yard touchdown drive to open the game and immediately put his team in control. He completed 24 of 33 passes for 264 yards and a touchdown, a 37-yard rainbow to a wide-open Chris Hogan to cap off the aforementioned game-opening march. He was sacked twice and avoided a few others with some effective movement in the pocket, showing poise while keeping his eyes downfield while dealing with the rush. This was on full display on the final go-ahead field goal drive when he converted a third-and-15 from his own 20 with his team trailing late in the game. Garoppolo was flushed to his left, avoided some traffic and found Danny Amendola open in the middle of the Cardinals zone defense. The 32-yard pickup spearheaded the drive that led to the third of Stephen Gostkowski's field goals and provided the winning margin. Julian Edelman caught all seven balls thrown his way for 66 yards while James White was once again a catalyst with five grabs for 40 yards, most coming at key junctures to pick up first downs. Most importantly, aside from a strip sack Garoppolo played error-free and put his team in position to win.
When the Cardinals ran: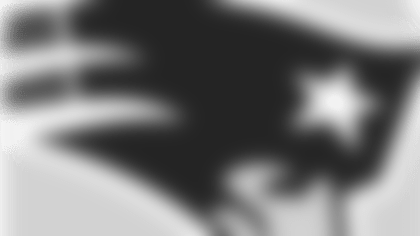 The numbers say Arizona enjoyed a solid night on the ground. David Johnson, the Cardinals impressive second-year back, finished with 89 yards on just 16 carries for an impressive 5.6-yard average. Arizona had 10 efficient runs (4 yards or more, first down or touchdown) on 18 attempts excluding Carson Palmer's one scramble. Those stats represent solid ground production. But much of that came on one incredible effort by Johnson on his 45-yard burst down the sideline after he broke tackle attempts by Anthony Johnson and Logan Ryan near the line of scrimmage. It was an exceptional individual effort but should not overshadow the solid work done by the Patriots front seven, which was pretty solid in the opener. Linebackers Jamie Collins and Dont'a Hightower, along with Malcom Brown, Alan Branch and rookie Vincent Valentine, provided plenty of support in containing the Cardinals ground game. It wasn't perfect, and certainly if there are more big plays resulting from shoddy tackling perhaps our grades will get tougher in the coming weeks, but it was a reasonably effective effort to open the season.
When the Cardinals passed: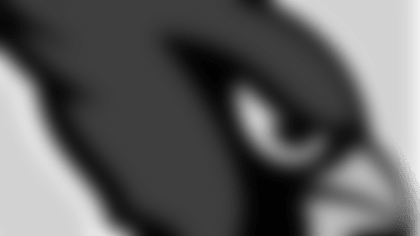 Carson Palmer enjoyed a solid night against the various zone coverages provided by the Patriots. He consistently found open targets and really only was stymied on a few occasions when it appeared he and his receivers weren't on the same page. Otherwise the Cardinals moved the ball effectively through the air. Palmer completed 24 of 37 passes for 271 yards and a pair of touchdowns, both to the incomparable Larry Fitzgerald. Fitzgerald was too much for the Patriots, especially Ryan, who was the man closest to the future Hall of Famer on most of his eight catches (for 81 yards and the two scores). Malcolm Butler also wasn't at his best, surrendering a 39-yard bomb to Michael Floyd early in the game and a few other costly completions late. He also was flagged for a key defensive holding penalty in the fourth quarter. Tight end Jermaine Greshman (four catches on four targets for 41 yards) was too much for the safeties as well as both Patrick Chung and Devin McCourty couldn't seem to stick with him. And late in the game with the Patriots clinging to a 23-21 lead, Palmer easily marched his team into field goal range, even overcoming a holding penalty inside the two-minute warning that temporarily pushed him back. The pass rush was reasonably effective with three sacks, although there were more times when Palmer seemed to have plenty of time to find a target.
Special Teams: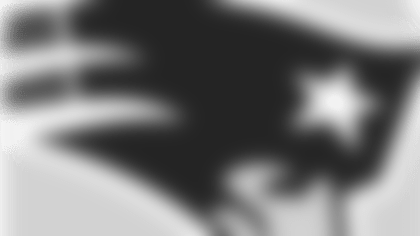 Ultimately this was the key to the game and led to the Patriots victory. After the team battled each to a near dead heat for more than 59 minutes, Arizona's Chandler Catanzaro hooked his game-winning 47-yard field goal wide to the left to give the Patriots the victory. There was a problem with the exchange between long snapper Kameron Canaday and holder Drew Butler and that certainly affected Catanzarro's attempt. But that wasn't the only key special teams play that went New England's way. After struggling in his various kickoff attempts at timers during the preseason. Gostkowski executed several effective high, short kicks that helped the Patriots coverage pin Arizona inside its 20. None was bigger than the final kickoff when Andre Ellington fielded Gostkowski high kick at the 3 and returned it just 14 yards to the 17. Arizona was also called for holding, forcing Palmer to take over at his 8 for the game-winning drive. The Patriots defense needed that extra help after surrendering a 63-yard march that ended with the missed field goal. If the kick was a touchback, that would have allowed the Cardinals to start 17 yards closer at the 25, perhaps turning the 47-yard kick into a 30-yard chip shot. Neither side generated anything in the return game, but those hidden yards were enormous in such a tight game.