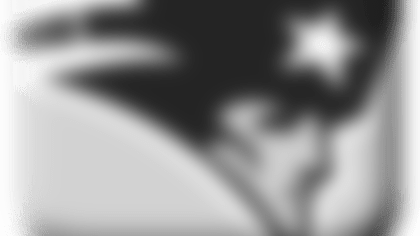 It doesn't always look conventional and there were still too many runs that resulted in lost yardage, but when the Patriots lined up with extra tight ends and brought LeGarrette Blount the pile generally moved forward. That's progress for a rushing offense that has been stuck in neutral for more than a month. Blount was effective early on before the Patriots inexplicably got away from the run. He opened with consecutive carries of 5 and 9 yards, and newcomer Damaris Johnson followed with a 6-yard end-around. Then it was all pass and a sack and incompletion led to a punt. Blount was forced to change course a few times but consistently picked up yards, finishing with 54 yards on just 13 carries. Brandon Bolden was effective in spot duty with 22 yards on three attempts. As a team New England averaged 4.1 yards on 25 attempts that resulted in 103 rushing yards. Not great production but it appeared as if more yards were there if offensive coordinator Josh McDaniels stuck with it. Blount worked his way into the open field on a few occasions and was a load to deal with. Unfortunately, he didn't get many chances to break a long one.
When the Patriots passed: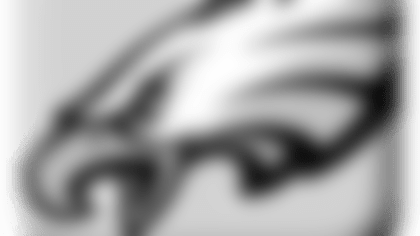 The much-maligned Eagles secondary, particularly rookie Eric Rowe, performed well against the banged up Patriots receiving corps. Without Julian Edelman (foot) and Rob Gronkowski (knee), New England couldn't consistently move the ball through the air. The main reason for that was a once-again porous offensive line, which allowed Tom Brady to get sacked four more times and hit on 13 occasions. Many of his best plays came after he was forced to shake off an initial hit before scrambling to find a receiver. But the line was the only problem. The receivers had a difficult time getting open, and Brandon LaFell (four catches, 27 yards) struggled to catch the ball when he did. He was targeted nine times, including on the final drive when he had a potential big play on a slant go right through his hands. Keshawn Martin (three catches, 45 yards, eight targets) also struggled to catch the ball. Danny Amendola had an up-and-down evening with seven catches for 62 yards and a touchdown while also dropping a pass after he appeared to catch it and late having another ball bounce off his hands. Brady (29 of 56 for 312 yards) also contributed to the problems with a pair of terrible picks, one that was returned 99 yards for a touchdown. He added two late touchdowns that served as little more than window dressing with his team trailing 35-14 but the damage was done.
When the Eagles ran: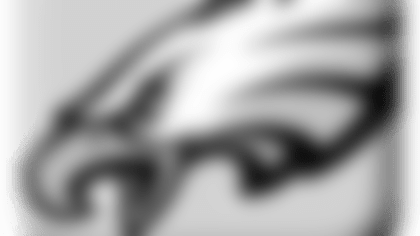 Philadelphia coach Chip Kelly decided to keep his $40 million free agent running back DeMarco Murray on the bench in favor of Darren Sproles and Kenyon Barner and it paid off. That tandem carved up the Patriots front seven, consistently slicing through holes off tackle and moving the pile forward after contact. Sproles finished with 15 carries for 66 yards (4.4-yard average) while Barner added 39 yards on nine carries (4.3). The consistent production on the ground kept Sam Bradford in manageable situations and allowed the Eagles to avoid the mistakes that have plagued the offense all season. Overall the Eagles piled up 128 yards on 33 carries, which included some kneel downs for Bradford. It marked the second straight week the Patriots run defense showed some vulnerability playing without Dont'a Hightower. But unlike the previous week in Denver, the Patriots did get the services of Jamie Collins back and the linebacker had a strong game playing nearly a full-time role in his first game in a month. He led the team in tackles with 8 and had a pass defensed and forced fumble, which came late and gave the Patriots one final chance. Overall this was not a great performance by the front seven.
When the Eagles passed: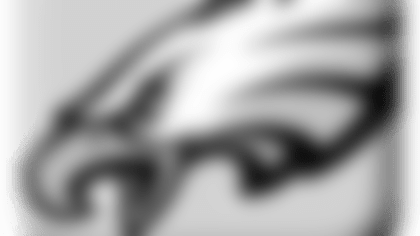 Kelly didn't ask much of Bradford but on the three occasions in which the quarterback was asked to make a play through the air he delivered each time. The first came with the Eagles trailing 14-0 and facing a third-and-four from the Patriots 5. He threw a dart to tight end Zach Ertz, who easily beat Devin McCourty, in the end zone to cut the Patriots lead in half. Later with his team in front 28-14, Bradford converted a third-and-two from the 10 with a perfect laser in traffic to Jordan Matthews for a touchdown. Perhaps his most impressive play came after Brady tacked on a pair of touchdowns and the Eagles needing a first down to close things out. Facing a third-and-11 from the Patriots 47, Bradford hung tough in the pocket before finding Riley Cooper for a 14-yard pickup and the first down. His numbers were pedestrian – 14 for 24 for 120 yards and a pair of touchdowns – but he made all the plays necessary to win the game, and the Eagles receivers got open consistently when they needed to. Not a terrible night for the Patriots secondary, but the group failed each time when it mattered most.
Special Teams: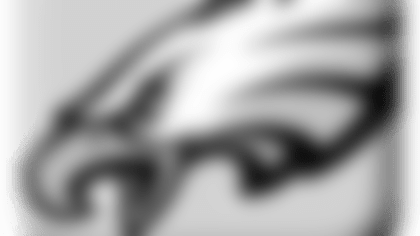 Somehow it doesn't seem strong enough to simply give Philadelphia the edge here. This game was won, or lost, almost exclusively in the kicking game. It started with the Patriots leading 14-0 when Bill Belichick strangely called for Nate Ebner to try a rugby-style onside drop-kick. It failed, giving the Eagles a short field that helped them cut the lead in half. Then Chris Maragos shot up the middle and blocked Ryan Allen's punt late in the first half and Najee Goode returned it 24 yards for the tying touchdown. Later it was Sproles putting in a dagger with a scintillating 83-yard punt return for a touchdown. Those three plays – along with Malcolm Jenkins' 99-yard interception return – proved to be the difference in the game. The Patriots have been outstanding on special teams this season but last week it was a Chris Harper fumbled punt that turned the tide, and then this week's disaster cost the team a game. Joe Judge's troops better put an end to the sloppy play because the Patriots can't afford to give away points as they have the last two weeks.