The Patriots head down to Miami this weekend to take on the Dolphins in their final matchup of the regular season. If you plan to escape the cold, ring in the New Year with fellow Patriot fans and to catch the game. Season ticket holders and wait list members can still find tickets through the NFL Ticket Exchange. If you're not a season ticket holder or waitlist member, you can still try for seats from the Dolphins website . For game day questions you can head to **the stadium's website** for details.
Meetups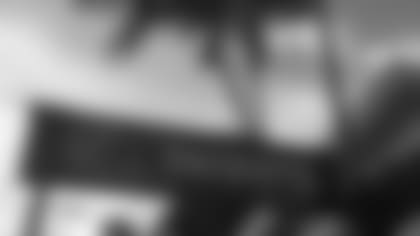 Ring in the New Year with other Patriots fans before the game on Jan. 1. You can head over to Beachside Village Resort (4564 N Ocean Dr, Lauderdale-By-The-Sea; 954-652-1216) for a weekend extravaganza that has been hosted by owner Dave Gadsby for a number of years. With several different packages available, fans travelling down south for the game can choose their ideal experience. Most of the game packages include pre-game and post-game festivities, as well as roundtrip transportation from the resort to Hard Rock Stadium. There are still spaces available for the weekend extravaganza and reservations can be made here or by calling .
Eat
In between all the parties, meetups and other activities, grab a bite to eat from one of the restaurants recommended by PFW listeners. Stop by the Yardbird **(1600 Lenox Ave, Miami Beach; 305-538-5220)** for supper and order up some "Smoked Backyard BBQ Chicken," as well as some other Southern classics that have their own spins.  
For your tacos fix, head over toCoyo Tacos (2300 NW 2nd Ave Miami; 305-573-8228). You can grab your choices of two tacos, all ranging from $7-$9. Tackle chicken tacos, pork taco, steak tacos and of course, fish tacos. If you're looking to avoid meat this time around, try the quinoa, hongo or nopales tacos. All three include a few unique ingredients that will get you out your comfort zone.
Play
With the Patriots taking the field on New Year's Day, there will be plenty of opportunity for pre-game fun. For information about all of the New Year's Events in Miami, you can head to this website.  
Before you head out for your night of celebration, check out some of the sites that Miami has to offer. The Wynwood Art District, where there are more than 70 art galleries, as well as plenty of opportunities to shop for unique items, is highly recommended. There are also plenty of restaurants and outdoor displays that are a part of the world's largest open-air, street-art installations.
If you've got some time on your hands, consider heading an hour outside of Miami and take a wildlife tour with the Zoological Wildlife Foundation (16225 SW 172 Avenue, Miami). You can interact with the animals as close as you can get and grab photos with them.  Make sure to book a reservation 24 hours before  heading over since they won't give tours without one.
While in Florida, of course you have to hit the beach. If you're staying around the Fort Lauderdale area, there's **Hollywood Beach** 10-minutes south of the city's center. Walk along the broadwalk or rent a bicycle and check out a few oceanfront parks. Or head toDeerfield Beach where you can check out the sand volleyball court and hit the water. 
Sleep
More information
If you have other recommendations for fans traveling to Miami this weekend, leave them in the comments!