Day one of the Patriots mini-camp opened with two absentees, one newcomer and several players taking it easy during the no-contact drills.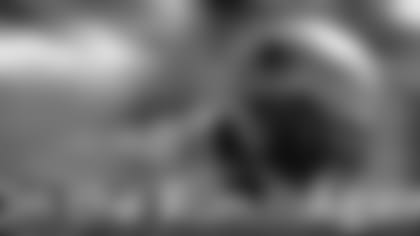 ]()
            The only players not at the first workout, excluding the six players in NFL Europe this summer, were wide receiver Terry Glenn and cornerback Brock Williams. Glenn has been excused this week to work on some personal matters, while Williams, the team's third round draft pick this year is back home in Louisiana nursing a knee injury.  

Head Coach Bill Belichick said the injury would keep Williams out at least for the majority of the season, if not the entire year. The rookie is expected to undergo surgery at the end of this month, but he has to wait for the swelling to go down before anything can be done.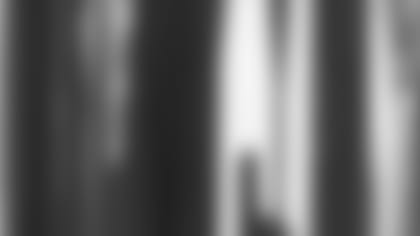 ]()
            Belichick continued to bring in new faces to compete for positions this season. The team announced the signing of 6-3, 274-pound defensive tackle Riddick Parker. He spent the last four seasons with the Seattle Seahawks after going undrafted out of North Carolina.  

Parker started all 16 games for Seattle in 2000, his first year as a full-time starter. Ironically, Parker was not brought back to Seattle after the Seahawks signed former Patriot Chad Eaton and Minnesota defensive tackle John Randle this offseason.
During the practice itself, New England worked with individual units to get teamwork skills working. For the first day, the first team offensive line consisted of Adrian Klemm at left tackle, Mike Compton at left guard, Damien Woody at center, Joe Panos at right guard and Greg Robinson-Randall at right tackle. The tight end was Rod Rutledge, with Troy Brown and Bert Emanuel at wide receiver. JR Redmond was the lead back behind fullback Marc Edwards, and Drew Bledsoe was the quarterback.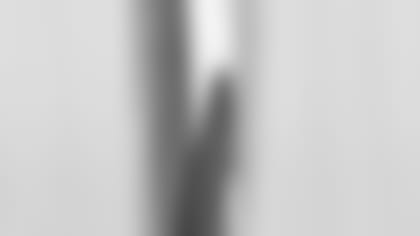 ]()
            Belichick hopes to have his starting five linemen in place as soon as possible, but he did not say who the leading candidates were at this point. He did say that the center spot was pretty secure with Woody and that he expects Compton to be among the top five linemen.  

Overall, Belichick likes what he sees thus far.
"We are a younger team than last year, but we also have more experience," Belichick said. "I expect us to be a more productive, competitive team this year."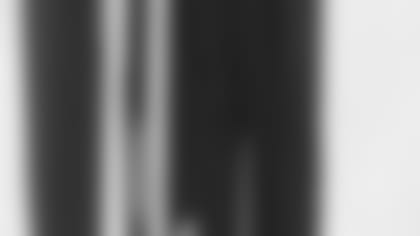 ]()
            The first casualty of mini-camp was offensive linemen Terrance Beadles, who injured his right ankle and had to be carted off the practice field. Beadles was in the locker room with crutches and a full cast on his right leg by early afternoon. Last season he spent the year on injured reserve with a shoulder injured that was suffered during training camp.  

Wide receiver David Patten also appeared to injure his right ankle while running a pattern down the right sideline. He caught the ball after beating Kato Serwanga, but then pulled up and limped noticeably off the field. Patten tried to run it off and never went down to the ground, and the extent of the injury is not known.
Other banged up players were tight end Arther Love (groin); defensive end Brandon Mitchell (leg); cornerback Ty Law (shoulder); guard Joe Andruzzi (knee); linebacker Rob Holmberg (knee) and safety Lawyer Milloy (shoulder).
The injuries for each of these players are not too serious, and all but Mitchell are participating in camp on a limited basis.
Love, who could not do much running because of his groin problem, did work on his receiving skills. He was catching balls spit out by the jugs machine used for simulated passes or kicks.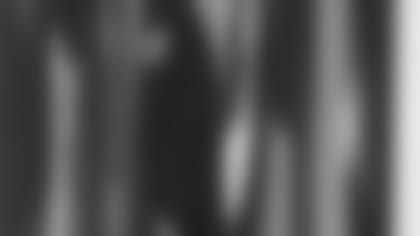 ]()
            Once again, the real test comes in late July when full-contact training camp begins, but Robert Edwards is doing everything the rest of the team is doing this week.  

After two seasons away from the game, Edwards ran performed well in the first mini-camp practice. He took as many reps as the other running backs and has been given total medical clearance for any type of practice.
"It was a slow process, and I've been out two years, which is a long time," Edwards said. "Really what I need right now is to go out and play football, because that's what I haven't done for so long. I never doubted myself. I knew it was a big obstacle to overcome because this had never been done, but everyday miracles occur and there isn't an explanation for it."
Belichick called Edwards an inspiration for everyone on the team. He also said that from here on out, performance at training camp would determine Edwards' future with the Patriots. Simply put, if he plays better than the other backs, he will make the team.
"To watch him train now, you would never know outwardly what the extent of his injury was," Belichick said. "To be honest most of players have trouble keeping up with him."
Johnson made the right move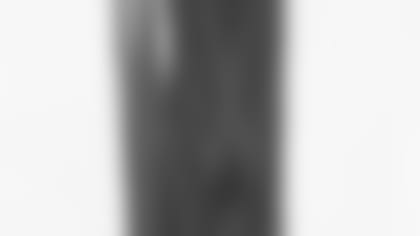 ]()
            Linebacker Ted Johnson said the work he did on his contract for this season was a win/win situation. He understood the questions the team had about his health, giving the time he has missed over the last three seasons. He also said the team did not make the reduced salary request a take it or leave it proposal.  

"I came out of those meetings feeling good, and that's always the way you want to leave talks about your salary," Johnson said. "I never got the feeling that if I didn't do it I'd be gone, but I'm no dummy. I did what I felt was necessary to keep myself here."