His rookie year was a bit of a blur, he freely admits. Wasn't sure what to expect, spent long hours in the facility here at Gillette Stadium, trying to learn as much as possible as quickly as possible.
Last season was a challenge, too, in a different way. With an early-season injury to co-captain Jerod Mayo, the responsibilities of calling defensive plays fell frequently on Dont'a Hightower's shoulders.
Now, he's in his third year, and Hightower believes he's finally found a comfort zone in Foxborough. The Patriots linebacker knows what to expect every day of the week when he comes to work. He's a lot more accustomed to the extra on-field workload.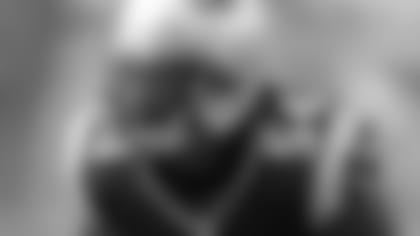 "I feel like I'm starting to be looked as maybe the next leader," he revealed, "besides Vince [Wilfork] and Devin [McCourty] and Mayo and all those older guys."
In addition to a leadership role, Hightower is hoping to become more of a playmaker in critical situations this season. In college at Alabama, Hightower was often asked to play as a pass rusher on the end of the defensive line, where he could get after the opposing quarterback.
Does he feel confident enough to ask his Patriots coaches to let him do something similar in 2014?
"That might be the case this year," he acknowledged. "Most definitely. Third down, honestly, I'll just put it out there – I'd much rather blitz than to cover [in] zone, man, whatever. Third down is a fun down whatever you're doing… As long as I'm able to be on the field on third down, I'm more than willing to do it… But that's up to the coaching staff. I'm not sure. Whatever they ask me to do, I'm going to do."
Mayo has returned to workouts at Gillette following last year's pectoral muscle injury that cut his 2013 season short. New England, though, has lost some depth at the linebacker position with free agent defections by Brandon Spikes and Dane Fletcher. Overall, though, Hightower is feeling enthused about how his position is taking shape so far this offseason.
"Spikes was a big part of the defense. Played with a lot of emotion," Hightower observed. "Dane was a great special teams guys as well as a guy to come in and play as well as he did. We're building right now and getting back to what we were doing, watching a little film, talking about things. It'll be interesting… Mayo's back and we're all glad to have him back. I'm working out now with him. He looks great.
"I feel like it's going to be a lot of fun this year, how things play out."