It was the type of vision all defensive backs dream of. The ball was there for the taking, and Sean Morey had jumped in front of the receiver with nothing but the length of the field in front of him.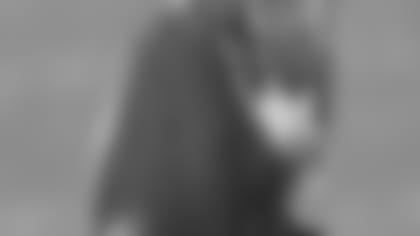 ]()
            With less than four minutes left in the game and his team leading 55-28, Morey had a shot at his first career interception last Saturday in NFL Europe play. Berlin had the ball at the Barcelona 6-yard line and quarterback Leon Murray threw to slot receiver Demetrius Brown at the 1-yard line.  

Morey read the play correctly and moved into position for the pick, but the ball went through his hands. He got his first pass defensed of the year, but he knows it could have been more.
"The receiver kind of changed his route in, and I realized he was probably going to run a flat route," Morey said. "I jumped it, but at the last second I flipped my hands when I should have just plucked it and not tried to change anything. My eyes bulged out, but I should have had it, no question.
"That's a play I have to make, but I know those plays are going to come. That's not something I'm too worried about. I made plays all game, and I'm going to continue to make plays and help the team wins games."
Such are the growing pains for a player in his first season as a defensive back. He is learning each day and is starting to feel comfortable enough to get more aggressive going for passes. Morey has a ways to go, but his play has been solid thus far. Through six games he leads the Dragons in tackles 25 and has yet to be beaten badly by any receivers.
"I'm starting to feel like a DB, and I'm starting to look the part," Morey said. "I'm recognizing routes and coverages. I'm still correcting some small mistakes and techniques that I'm trying to perfect."
As hard as he is working to learn to play cornerback, it may not be the position he is best suited for on defense. His coach in Europe, Jack Bicknell, feels safety may be better for him. Morey just wants to contribute however possible.
"We've sat down before and talked about it," Morey said. "As a pure cover corner, I don't think (Bicknell) feels I have the tools to be a complete corner, like guys like Ty Law. It's a matter of developing and learning the things they do well, like turning their hips and running with receivers. I've got the speed and I can break on the ball, but I need a lot more experience.
"A safety position, as far as athletically, I think I fit into that role a little bit better. I really don't care where I play. The goal is to develop some proficiency in coverage as a nickel back and work on my tackling. I have to be a more complete defensive player so when I get back (to New England) I can help the team out."
The area he needs to excel in is special teams. Morey knows his ticket to a spot with the Patriots largely depends on how well he performs in the kicking game. If his performance with the Dragons is in indication, it could well be his meal ticket.
Morey has blocked two kicks, had a hand in a third, and he has a pair of special teams tackles. He has also taking on the kick return duties the last two games, averaging 21.3 yards per return. Last week against Berlin his 34-yard return sparked a touchdown drive, and his first attempt two weeks ago went for an even more impressive 44 yards.
"We have Jim Emanuel and John Weary setting the wedge," Morey said, deflecting credit to his teammates. "I was just reading their blocks and trying to hit the wedge hard moving upfield."
Special teams play is something Morey takes very seriously. He has developed a friendship with former Patriots nose guard Mike Ruth, who told Morey to get in touch with fellow Patriots alum Fred Smerles. Smerles in turn connected Morey with longtime Buffalo special teams standout Steve Tasker for a meeting after Morey's rookie season.
"I had watched some film on him while I was with the Patriots and was trying to develop," Morey said. "There was also film of guys like Larry Whigham and Michael Bates and other special teams standouts.
"Mike thought meeting with Steve would help me knock out a big part of the learning curve if I really wanted to be a consistent special teams player. I followed through on it and called Mr. Smerles, and he got me through to Steve.
"Steve was really a down-to-earth person and he really helped me out a lot. He taught me about punt rushes and stuff like that. He showed me various techniques to use against different types of people. His just said to do everything better than the coaches expect you to do. That's good advice from a guy who was a standout throughout his whole career."