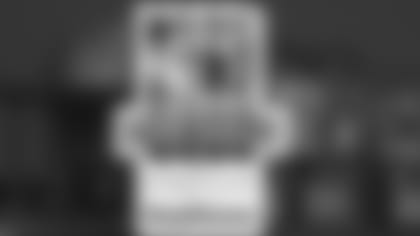 FOXBOROUGH, Mass.** – Natick High School science teacher Doug Scott has been named The Hall at Patriot Place presented by Raytheon Massachusetts STEM (science, technology, engineering, math) Teacher of the Year. He will be honored at the 2014 Massachusetts STEM Summit on Oct. 22 at Worcester's DCU Center and his school will receive $5,000 to be used for STEM education.
"I am honored to be selected for this award," Scott said. "I know there were many worthy candidates and I want to thank the committee for their dedication to STEM education. As teachers, I think we all try to have a positive impact on our students and that is certainly what I have tried to do with students of all levels and ability."
Scott, a resident of Stow, added he has been fortunate to work in the STEM community and is thrilled to be named The Hall's STEM Teacher of the Year.
"Massachusetts has become a STEM leader and I have had the opportunity to teach some terrific students and learn from amazing people in the STEM community," Scott said.
Scott has a long list of accomplishments at Natick High School, where he has taught since 2003. Scott created a new STEM curriculum, created and developed an IT and robotics program, was the technology curriculum leader for three years, assisted a colleague in developing a "Greengineering" course and designed four STEM spaces within the school. He also established a Pearson VUE Testing Center for student IT certifications as well as leading many other innovative projects that have propelled student achievement.
This past spring, Scott and his students, as part of the Natick High School Lemelson MIT InvenTeam, participated in the White House Science Fair where they met President Barack Obama. The team built a robot that can help firefighters and rescue teams search for objects or bodies that have fallen through the ice into freezing waters. It was tested by Massachusetts firefighters and recognized by Gov. Deval Patrick and President Obama. The students have filed for a US patent.
While Scott is a Lemelson MIT Master Teacher and has worked on several projects with students, including the discovery of early-1900s ship wrecks, robotics is a focus. He conducted a Girls Robotics Day to establish female participation in STEM and also hosted a Girl Scout robotics event as well as an introductory event for young children.
"Our candidate pool was quite strong," The Hall Executive Director Bryan Morry said. "To emerge as the winner from the group is a testament to the strength of Doug Scott's candidacy. He is more than a teacher. He is a coach in every sense of the word. His ability to reach his students is obvious and his willingness to commit time outside the classroom to improve and help students do the same is exceptional. His list of accomplishments can't be summed up quickly."
Allison Scheff, executive director of STEM at the Department of Higher Education and executive director of the Governor's STEM Advisory Council, said The Hall at Patriot Place presented by Raytheon STEM Teacher of the Year is intended to highlight the outstanding work that is happening in the state's K-12 classrooms.
"Doug Scott is an excellent example of a teacher who has gone above and beyond to get students – especially young women – interested in technology, engineering and robotics," Scheff said. "It is our hope that the STEM Teacher of the Year will be able to connect with as many teachers and members of the STEM community across the Commonwealth to share some of his best practices that have had results inside and outside the classroom."
Morry thanked fellow selection members Scheff, Keith Connors from the Department of Education and Pam Erickson from Raytheon for their work in selecting this year's STEM Teacher of the Year.
"Working to select a winner requires them to commit time and energy within their already busy schedules," Morry said. "Their work shows they believe honoring great STEM teachers is important."
--
ABOUT THE HALL AT PATRIOT PLACE PRESENTED BY RAYTHEON
The Hall at Patriot Place presented by Raytheon is the crown jewel of Patriot Place and the only sports and education experience of its kind. Through a dazzling array of interactive multimedia exhibits and artifacts never before viewable by the public, The Hall showcases the tradition of the New England Patriots, explores the history of football in New England, and promotes math and science education for thousands of schoolchildren each year. The Hall received a Gold MUSE Award from the American Association of Museums and The Hall's signature film, "Patriots Way," won a CINE Golden Eagle Award. The Hall was named to Boston Globe Magazine's Best of the New, and was a Yankee magazine Editor's Choice recommendation. Tickets to The Hall are $10 for adults, $7 for seniors and $5 for children 5-12. Children 4 and under are admitted for free. The current hours of operation are 10 a.m. to 5 p.m. from Monday to Friday, 10 a.m. to 9 p.m. on Saturday and 10 a.m. to 7 p.m. on Sunday. For more information or to purchase tickets, please visit TheHallatPatriotPlace.com, visit "The Hall at Patriot Place presented by Raytheon" on Facebook or follow @TheHall on Twitter.