The New England Patriots Alumni Club (NEPAC), the New England Patriots Charitable Foundation and the Boston Centers for Youth and Families will kick off its annual "Football For You" youth football clinics with the first session for 2009 on Saturday, May 30, from 12:30 p.m. to 5:00 p.m. at Madison Park Technical Vocational High School in Boston.
The clinic is offered free of charge to children between the ages of 12 and 14. Pro Football Hall of Famer Andre Tippett, Steve Grogan and Roland James will be among the dozen Patriots greats who will serve as instructors during the skills sessions, along with the coaching staff of St. John's High School of Shrewsbury, Mass.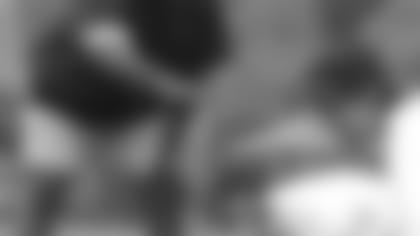 "This event has given both NEPAC and the Charitable Foundation an opportunity to reach out and show kids who might not really understand the values of team sports how it helps in the development of life skills," said Tippett, New England Patriots Executive Director of Community Affairs and NEPAC member. "During the last four years of having this program in the city of Boston, they have learned teamwork, camaraderie and discipline while just having fun. And for all of the alumni players involved, it has been fun for us as we get to share our experiences with the kids."
The "Football For You" program, now in its fourth year, was created by NEPAC in partnership with the City of Boston and the Patriots Charitable Foundation to bring the fundamentals of football to children in the metro Boston area. This year, "Football For You" will expand with an additional camp in Worcester on Saturday, June 13 at Commerce Bank Field at Foley Stadium.
All media are welcome and encouraged to attend the clinic held at the Madison Park football field located at 75 Malcolm X Boulevard in Boston.
ABOUT THE NEW ENGLAND PATRIOTS ALUMNI CLUB
The New England Patriots Alumni Club provides an opportunity for former New England Patriots players to remain actively involved with each other, the Patriots organization and the community. Its mission is to support and fund youth and high school sports programs throughout New England with an emphasis on football.
ABOUT THE NEW ENGLAND PATRIOTS CHARITABLE FOUNDATION
The purpose of the New England Patriots Charitable Foundation is to assist a variety of charitable organizations and programs by supporting their educational, family and health initiatives.
ABOUT THE BOSTON CENTERS FOR YOUTH & FAMILIES
The mission of the Boston Centers for Youth & Families is to enhance the quality of life for Boston's residents by supporting children, youth and families through a wide range of programs and services.