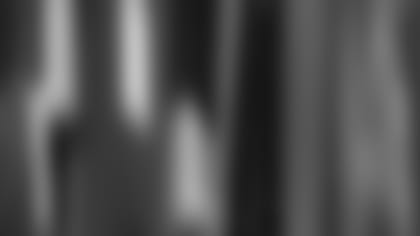 ]()
            Orchard Park, NY -- In his postgame press conference Pete Carroll tried to put words to the loss. "We're playing good teams and we're making mistakes that become magnified because we're playing a good team and we can't overcome it." He was referring to mistakes like a Kevin Faulk fumble on the Bills 6-yard line. Or a Drew Bledsoe interception on the Bills 17. Or 101 yards of penalties in the first half alone.  

It all added up to a 17-7 loss to AFC East rival Buffalo, making the Patriots losers in their last five of seven games with a record of 6-5. The Bills remain very much in the hunt for the AFC East crown at 8-3.
By the time Bledsoe hit Terry Glenn for the Patriots lone touchdown late in the fourth quarter, a 45-yard play, things were already out of reach for New England.
In the third quarter, things hit bottom for the Patriots when, after a 45-yard pick-up by tight end Bobby Collins, Doug Flutie found Sam Gash in the right flat. Gash did the rest of the work, breaking a weak tackle attempt by Andy Katzenmoyer and taking it 31 yards into the end zone. That made the score 17-0, Buffalo.
Things stayed on the bottom when Faulk fumbled on the Bills 6-yard line in the very next series. The Patriots were in the middle of their best drive of the day, with Bledsoe suddenly finding open receivers across the field. On the 6-yard line, the call went to Faulk. As he hit the line, Bills John Holecek's helmet met the ball and it squirted free. Sam Rogers fell on it and the nightmare continued.
The Bills first score came as the result of a horrible call by the officials. Chris Carter was in one-on-one coverage with Eric Moulds down the left side of the field. Carter had the inside edge and was closer to the ball – almost intercepting it – when the official threw the flag. Both players had their hands on each other and if anything, the ref should have kept the flag in his pocket. But Carter got flagged and the Bills were sitting pretty on the Patriots 8-yard line. Three plays later, a Flutie bootleg around the left end was thwarter by Kato Serwanga and the Buffalo offense left the field with a 28-yard Christie field goal.
After one of the stranger series of the season where the Patriots took over five minutes to go only 22 yards (including an aborted punt in which Lee Johnson ran 14 yards for a first down), the Bills took :33 to take a 10-point lead. On second and 6 from his own 46, Flutie found a wide open Eric Moulds after Steve Israel fell down in coverage.
Bledsoe finished 18 of 38 passing for 205 yards, 1 touchdown and one interception. Terry Glenn had 3 receptions for 69 yards and a touchdown despite missing the first quarter for disciplinary reasons (late for practice)